Our third installment of the best-selling gear of the year is tackling the wonderful worlds of effects pedals and amplifiers. Below, we're drilling down into three categories: the top 10 best-selling and brand-new pedals released this year, the top 20 best-selling pedals overall, and the top 20 best-selling amps.
Earlier this week, we covered the Best-Selling Synths and Electronic Gear as well as the Best-Selling Guitars of 2021, so be sure to go back and check those out if you missed them. And do stay tuned, as we'll be releasing our best-selling recording gear lists tomorrow.
Note: All rankings are determined by the actual number of items sold, not the total price of sold items. Releases that were exclusive to Reverb are not reflected in these rankings. And because Reverb is home to individual sellers, independent brick-and-mortars, and licensed retailers, our rankings include all sales, whether brand-new or used.
---
Top 10 Best-Selling Pedals Released in 2021
---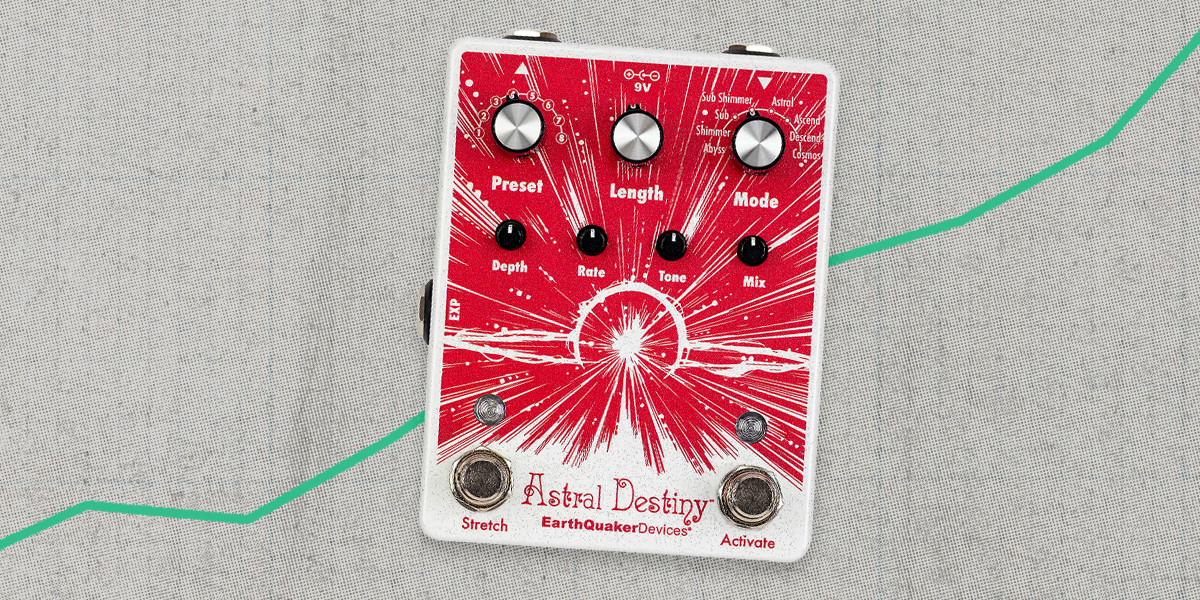 These days, countless pedals are released every year by big and boutique brands alike. But only a select few cut through the noise immediately and make large waves in the gear market. The brand that clearly made the most waves this year was none other than EarthQuaker Devices.
Just a mere two weeks removed from the time of this writing, EQD released a special collaborative fuzz pedal, the Hizumitas, with Japanese experimental doom musician Boris. While we at Reverb did offer an exclusive colorway of the pedal, we've excluded those sales and other Reverb-only exclusives from the figures reflected in this list and others. Still, in just two weeks, the standard Hizumitas was almost the top-selling pedal of all of 2021—if not for its slightly older sibling, EQD's Astral Destiny, which was released in early 2021.
The JHS PackRat is another quite recent release from the end of October that still managed to climb to a spot on this list. The pedal promises nine variations of the ProCo Rat circuit in one pedal, and we put that claim to the test to some pretty fun results. Check out our video on how the PackRat stacks up against a pack of vintage Rats if you missed it.
We simply must also give a shoutout to the well-timed, Dune-themed Atreides Analog Weirding Module from Way Huge, as well as the Starlight Echo Station and Golden Reverberator from Universal Audio. In the case of the latter, these were UA's first attempt at hardware effects pedals, which brought UA's leading emulations of classic hardware units to player's pedalboards. Though some folks initially bemoaned their price tags, it seems that just as many and more were still happy to pay for them.
---
Best-Selling Pedals Overall
---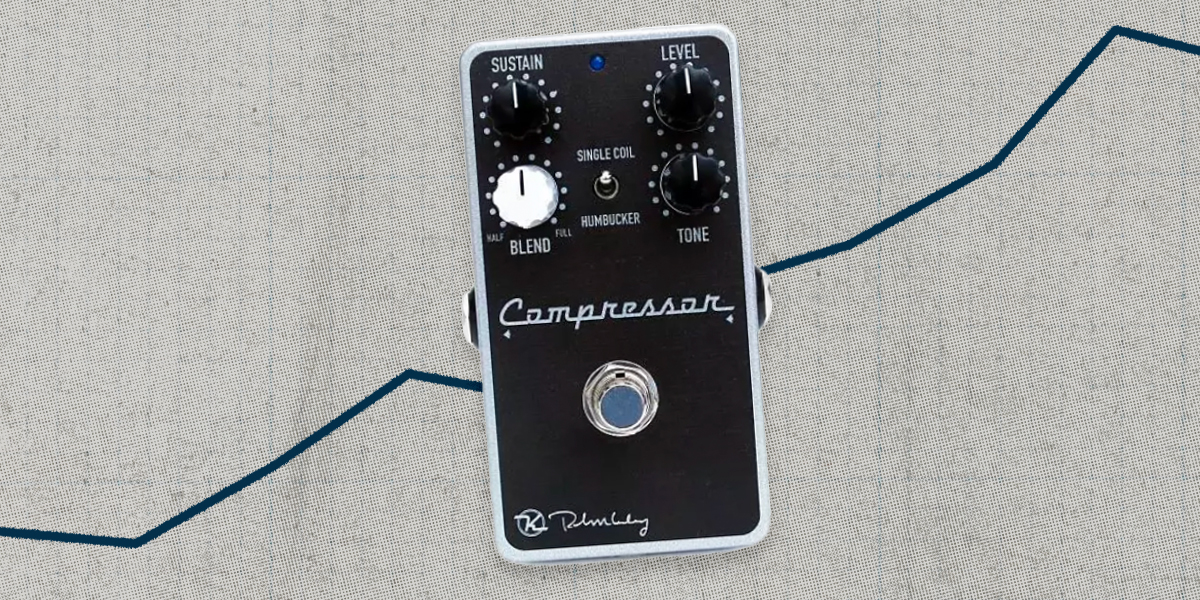 It's basically a given that tried-and-true, go-to pedals—like the Keeley Compressor Plus, Boss DS-1, and TC Electronic Ditto Looper—are going to take top spots on the list of best-selling pedals overall, year after year. They're reliable, affordable, and I'll bet many of you reading this have owned one, if not all, at some point in your playing life. Perhaps your current board is rocking one as we speak.
But one pedal we didn't exactly expect to see crack the top three is the Line 6 HX Stomp, which placed ninth last year. This powerful multi-effect is the most affordable option in Line 6's Helix series (still often going for over $500 USD used) but has become particularly popular with guitarists throughout the pandemic because its robust library features both effects and high-quality digital amp and cab models.
Also fun to see here is the EQD Plumes hot on the heels of the pedal that inspired its creation, Ibanez's TS9 Tubescreamer. It'll be interesting to keep an eye on whether or not JHS and its PackRat will be able to do the same to ProCo next year.
---
Best-Selling Amps of 2021
---
Released earlier this year, the new Fender Mustang Micro is a non-traditional amp, but it's no surprise why it's a winner. It may look like a simple headphone amp, but this little guy packs an incredible 12 effects and 12 amp emulations in an enclosure slim enough to fit into your pocket. It can also be used as a USB interface, which is awesome, and costs a little over $100 USD, which is even better.
Modelers in general were quite popular again this year, which can certainly be attributed to the pandemic, at least partially. The other reason that they're getting quite popular is that they're frankly getting much better. The qualities that have always made them appealing—smaller size, less weight, and wealth of amp options in one package—are still there, while the tech has improved tremendously.
In previous years, we've seen traditional amp classics reign supreme—like the Fender Blues Junior, which was the top-selling amp of 2017, 2018, and 2019. It dropped just a single place, to second, last year. But now, the tide has officially turned. While the Blues Junior III (the most popular variant) now sits at number 14, Fender's best-selling full-sized amp this year is the Tone Master Deluxe Reverb—itself a modeler of one of Fender's tube classics.
---
Keep checking back this week to see more of Reverb's best-selling gear of 2021.