The musical instruments industry in 2022 has kicked into gear. New guitars, drum machines, amps, synths, and more that were originally planned last year (or even earlier) are starting to see the light of day.
And already, there seem to be more teasers, rumors, and confirmed new releases every week. Without betraying any confidences… we can say March is looking to be a big month for lots of companies.
But let's not get ahead of ourselves: Last month, we looked at the best-selling gear of January. So what was the best-selling music gear in February? We'll start by discussing some highlights. At the bottom of this article, you can see the full Top 20 list of all our best-selling new gear.
Note: As always, best-sellers are based on the number of items sold, not the total price. We withhold any products exclusive to Reverb, as well as parts and accessories. For this article, we're looking at sales of brand new items only.
An "Overdrive/Preamp," You Say?
Without knowing any of the backstory, a pedal called Overdrive/Preamp might not seem exciting. What sets it apart from other drives and preamps? Could you just call it Gain/Gain? And how does something so non-descript become the month's single best-selling new item, even when it was released at the tail end of February?
Turns out, it's a pretty good story. JHS' Josh Scott, a noted pedal collector, came across an ancient DOD pedal simply labeled "Overdrive/Preamp," a very early model that in time became the beloved DOD 250. JHS released an exacting replica, the Limited-Edition #75 Big Box Throwback, exclusively on Reverb, sales of which are not included here. However, the production-run JHS Overdrive Preamp itself became the best-selling new product last month.
The Overdrive/Preamp was closely followed by the Hologram Electronics Microcosm. Perpetually on preorder, this wacky but useable ambient machine is always near the top of the list.
More Beatles Guitars, Please
Last month, still riding the momentum of its appearance in The Beatles' Get Back documentary, Fender Bass VIs of all kinds were a hit. Sales of the only current production run—the Squier Classic Vibe Bass VI—topped the best-selling new basses, aided by the quick sales of CME's exclusive Shell Pink colorway. This month, the Squier Bass VIs again continued to sell well.
But Fender's surprise reissue of George Harrison's Rosewood Telecaster caused an even bigger stir. Meant to replace previously sold-out runs (from 2017 and 2021), the new batch sold out very quickly in February. That's quite an accomplishment for a roughly $3,000 USD guitar—or, at least that's what they cost when buying new. Now that new ones are sold out (again), they are commanding much higher prices on the used market, with some selling for $5,000 to $6,000 or more.
The Long Game of Roland's New 404
Announced back in October, Roland's new 404—the SP-404MKII—was hailed as a return to form, with all the best parts of the classic intact, a bunch of new features that incorporated feedback from 404 heads, and a cheaper price tag. Win, win, win.
The downside—and you can take this from a writer who has been waiting months for his own—is that the demand has truly outpaced the supply. While some orders are shipping, many listings are still for preorders only. But that hasn't stopped Reverb users in February from making it the best-selling new sampler. (That said, original 404s are plentiful and affordable on the used market, which certainly wasn't the case this time last year.)
The Baretta Special's Secret Is Out
At under $200, the Kramer Baretta Special has been an affordable shredder for years. Looking back at our data, it's been a solid seller for quite some time, but it's never been near the top of our best-selling lists. In February, it landed in the Top 20. Why now?
Last year, parent company Gibson put some new wind in the Baretta Special's sails when it launched the Kramer Modern and Kramer Original collections. Announced alongside a whole bunch of fresh finishes and guitars across the entire lineup, the sub-$200 shredder got some renewed attention—followed by lots of new YouTube video demos and forum posts—and for a time the guitars sold out.
Now, with fresh inventory, it's one of our best-selling new guitars in February, behind only the SE Silver Sky and George Harrison Rosewood Tele.
Boss' Latest All-In Loop Station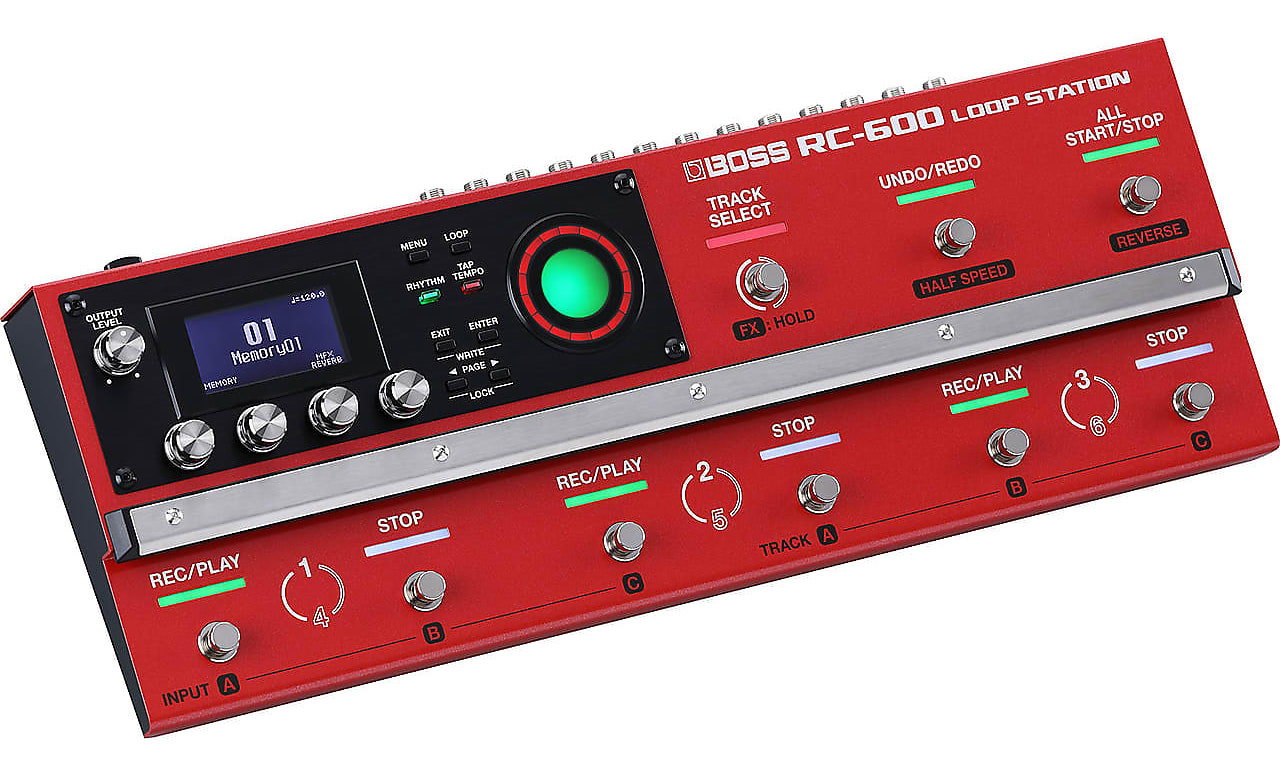 Boss' former flagship super-looper was the RC-300. The RC-600 seems to be more than twice as good. It has 32-bit processing instead of 16-bit, six tracks instead of three, an extra footswitch, an incredible increase in recording capacity, and greater connectivity options. And, oh yeah, it's much smaller and easier to transport.
Announced in December, it seems that many players interested in a performance looper are already jumping on board. While still on preorder, it's near the top of February's best-selling list.
---
Top 20 Best-Selling New Gear in February
---
Note: In the table, the "Change" number only reflects a piece of gear's position within the Top 20 rankings. "--" in the Change column means that there was no movement in the ranking at all. "--" in the January Rank column means it did not rank in January. Brand new products that were released for the very first time in February (like the JHS Overdrive/Preamp) will have N/A for Change.