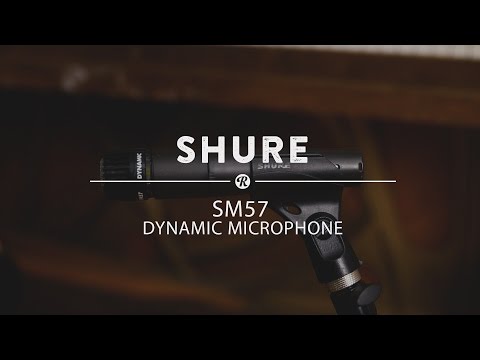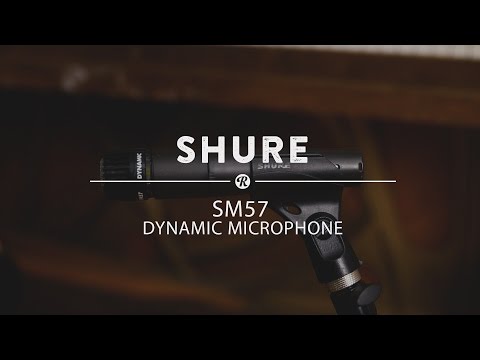 Shure SM57LC Dynamic Microphone
About This Listing
The classic Shure SM57 is the "workhorse" microphone of stages and studios worldwide. Its carefully contoured presence rise means clean, beautifully defined instrumental reproduction and rich, warm vocal pickup on lecterns. The standard for drum and instrument amp miking. Also known as the SM57LC, SM57, or SM-57.
The Shure SM57 unidirectional dynamic microphone is exceptional for musical instrument pickup or for vocals. With its bright, clean sound and carefully contoured presence rise, the SM57 is ideal for live sound reinforcement and recording. It has an extremely effective cardioid pickup pattern which isolates the main sound source while minimizing background noise. In the studio, it is excellent for recording drums, 6 string guitar, and woodwinds. For musical instruments or vocals, the SM57 is a consistent choice of professional performers. It is also the standard microphone used on the podium of the U.S. President for over 30 years. Its outstanding performance, legendary reliability, and diversity of application make this "workhorse" the choice of performers, producers, and sound engineers the world over.
The SM57 uses the same element as the SM58 but the smaller windscreen changes the sound slightly and will emphasisze bass boosting proximity effect from vocals since the mouth can get closer to the element. A foam windscreen is available to reduce popping when used for vocals.
Shure SM57 Features:
Contoured frequency response for clean, instrumental reproduction and rich vocal pickup
Uniform cardioid pickup pattern: isolates primary sound source, reduces background pickup & feedback
Pneumatic shock-mount system cuts down handling noise
Extremely durable under the heaviest use
Effective, built-in spherical wind and pop filter
Supplied with break-resistant stand adapter with 180° rotation
Frequency response: 40 Hz to 15 kHz
Type: Moving Coil Dynamic
Transformer isolation and matching
Polar Pattern: Unidirectional (cardioid), rotationally symmetrical about microphone axis, and uniform with frequency
Readily available field replacement parts
Textured enamel dark gray painted finish on die cast tapered handle
Low impedance: 300 Ohms
Capable of handling SPL of 150 dB to 190 dB (depending on frequency)
As low as $9/month with
View Full Listing