Maybe the April showers kept everyone inside, maybe it was just the strength of the new releases, but no matter the cause, we all collectively bought a lot of pedals last month. A lot a lot. Enough to fill a highway's worth of pedalboards. Enough to keep Velcro in business even if all the kids' shoes in the world became slip-ons.
But which ones did we buy the most? Let's take a look at the best-selling new pedals of April 2022.
Note: As always, best-sellers are based on the number of items sold, not the total price. We withhold any products exclusive to Reverb. And for this article, we're looking at sales of brand new items only.
Chase Bliss Habit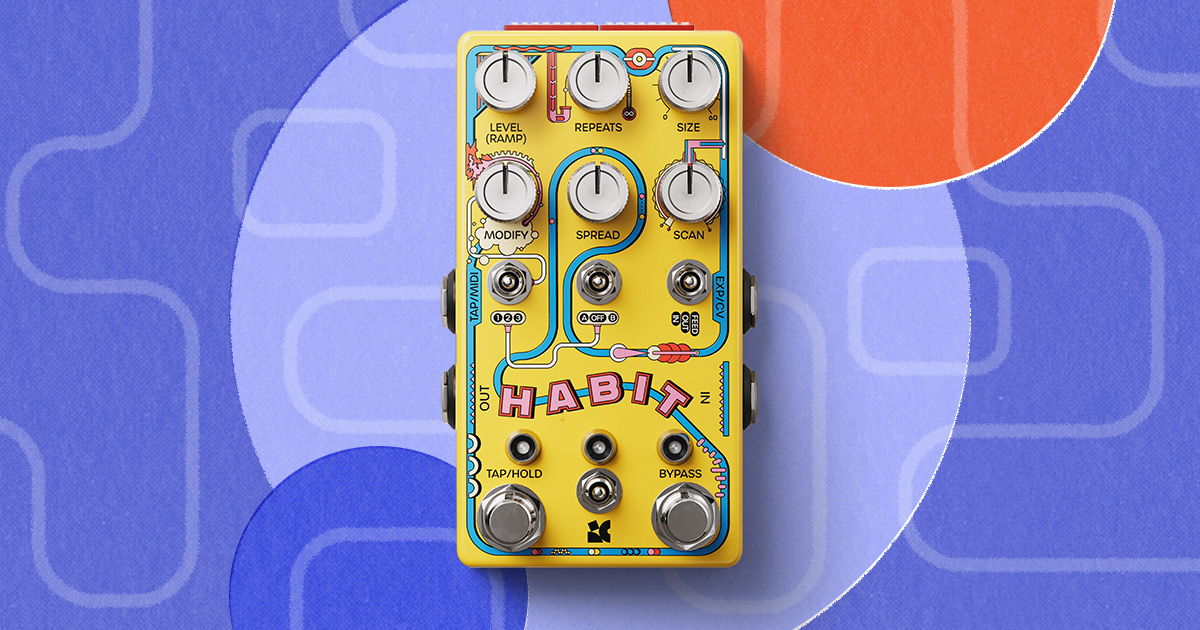 The Chase Bliss Habit was released at the tail-end of March, and within just two days of sales, it became one of the top-selling pieces of gear in March.
Now that the effect has had a full month to stretch out, it has topped the best-seller's list on Reverb, not only just for pedals but for any type of gear.
Like so many other effects from Chase Bliss, its popularity revolves around its uniqueness. The Habit is not just a delay effect, though you can use it for classic delay sounds alone. What makes it stand out is the pedal's onboard memory, which can remember what you're playing and then play it back to you—at varyingly random intervals and with its own delay effects—creating a second voice out of your past.
It's a truly novel approach to a pedal, and one that will work differently for each individual player. And with so many Habits being sold, that's going to be a lot of players.
Keeley Moon Op Amp Fuzz
Hear what tones Andy can coax from the Moon Op Amp Fuzz.
Separating out the fuzz circuit from the David Gilmour-inspired Dark Side Workstation, the Moon Op Amp Fuzz is built for Floyd enthusiasts and anyone who wants a rich fuzz tone perfect for lead guitar-playing.
There are two benefits to splitting the fuzz away from the rest of the Dark Side. On one hand, you can combine the Moon Fuzz with the modulation and reverb pedals you already know and love, instead of relying on the Dark Side's. On the other, it's a lot less expensive.
The Moon Fuzz is an exclusive release to Washington State's The Guitar Store, but since that shop is also a Reverb seller, interested buyers can find it through Reverb too.
Earthquaker Devices Special Cranker
Last year, EarthQuaker Devices took the top two spots on our annual best-selling list. Will the Special Cranker keep climbing for the rest of the year?
EQD fans are likely familiar with the Speaker Cranker. That original, no-frills pedal had exactly one knob—More—and exactly one goal: to drive you amp's speaker… more. The Special Cranker brings a little bit more to the party, with additional controls and a germanium circuit option (in addition to silicon).
DigiTech Drop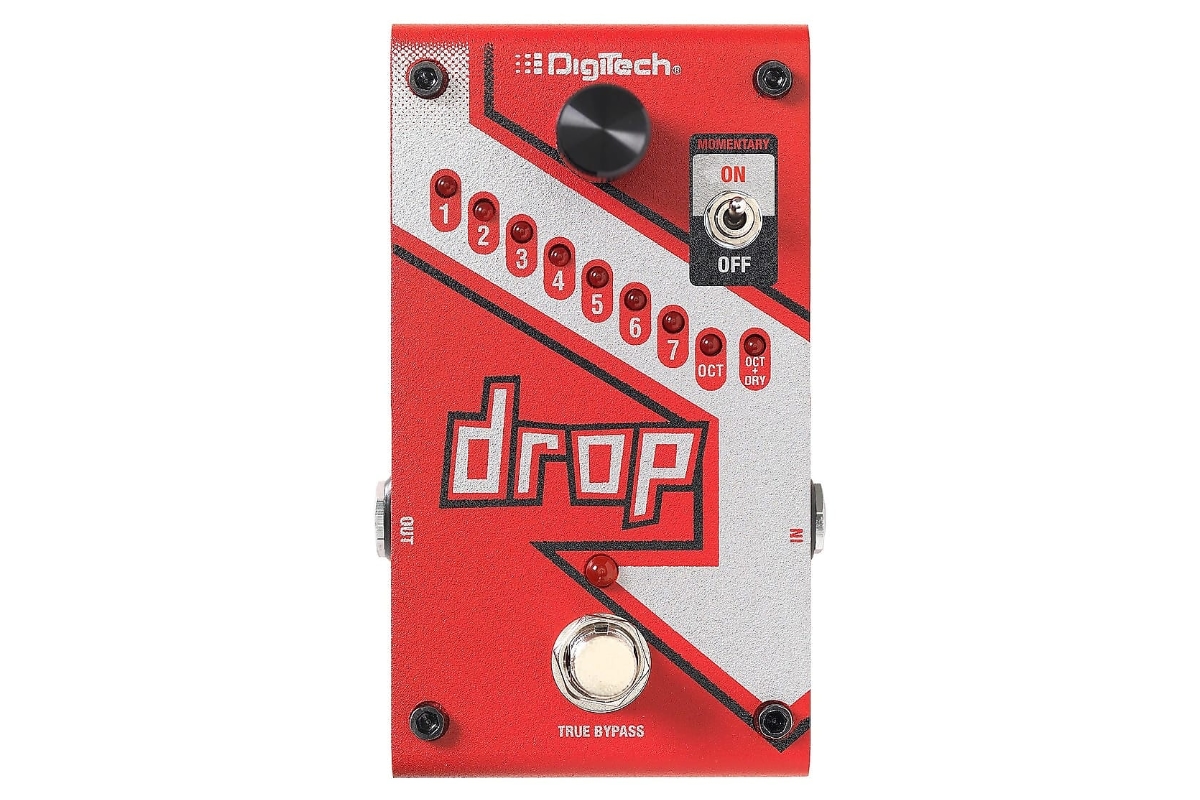 The DigiTech Drop is by no means a new pedal (it's been around for quite some time). But sales of new Digitech Drops skyrocketed in April after news broke that DigiTech's parent company Harman had dropped the brand. Around April 12, folks like Ryan Bruce of Riffs, Beards & Gear realized that DigiTech's name was dropped from Harman's site, along with DOD.
It only took a few days before Cor-Tek Corporation (the company behind the Cort brand of guitars) announced that it would be acquiring and continuing production of DigiTech and DOD gear.
Whether it was fear that DigiTechs would no longer be available or the relief that their future was secured, a lot of people bought Drops and other DigiTech pedals in April. (Including the drop, five DigiTech effects were on the Top 100 sellers list, compared to just three in March.)
Electro-Harmonix Oceans 11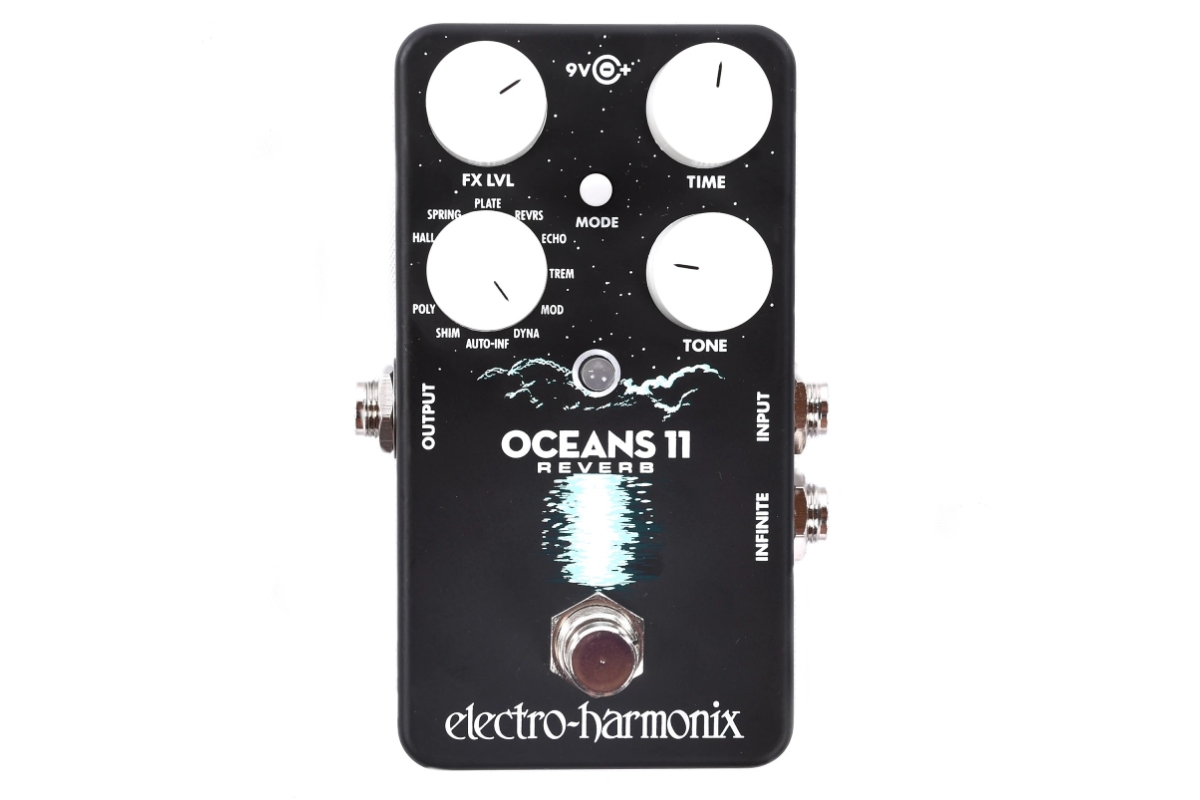 One other anomaly worth pointing out before getting to the full rankings below: the EHX Oceans 11. This pedal has been a best-seller since its release in 2018, but due to supply chain constraints in recent months, it's been hard to come by. Look around the internet and you'll see it's still hard to come by many places.
However, plenty of shops on Reverb had new inventory in April, and so, now that the supply is there to meet the ever-present demand, the Oceans 11 jumped many spots in the rankings—up to 9th place vs 107th in March.
What other new pedals topped the list? Check out the full Top 10 below.
---
Top 10 Best-Selling New Pedals in April
---
Note: In the table, "--" in the Change column means that there was no movement in the ranking at all. Brand new products that were released for the very first time in April will have N/A for last month's rank and Change.