Iggy Pop, 1983. Hulton Archive/Getty Images
In this episode of What's That Sound, we explore the recorded drum sound of Iggy Pop's "Lust for Life," which was first released in 1977.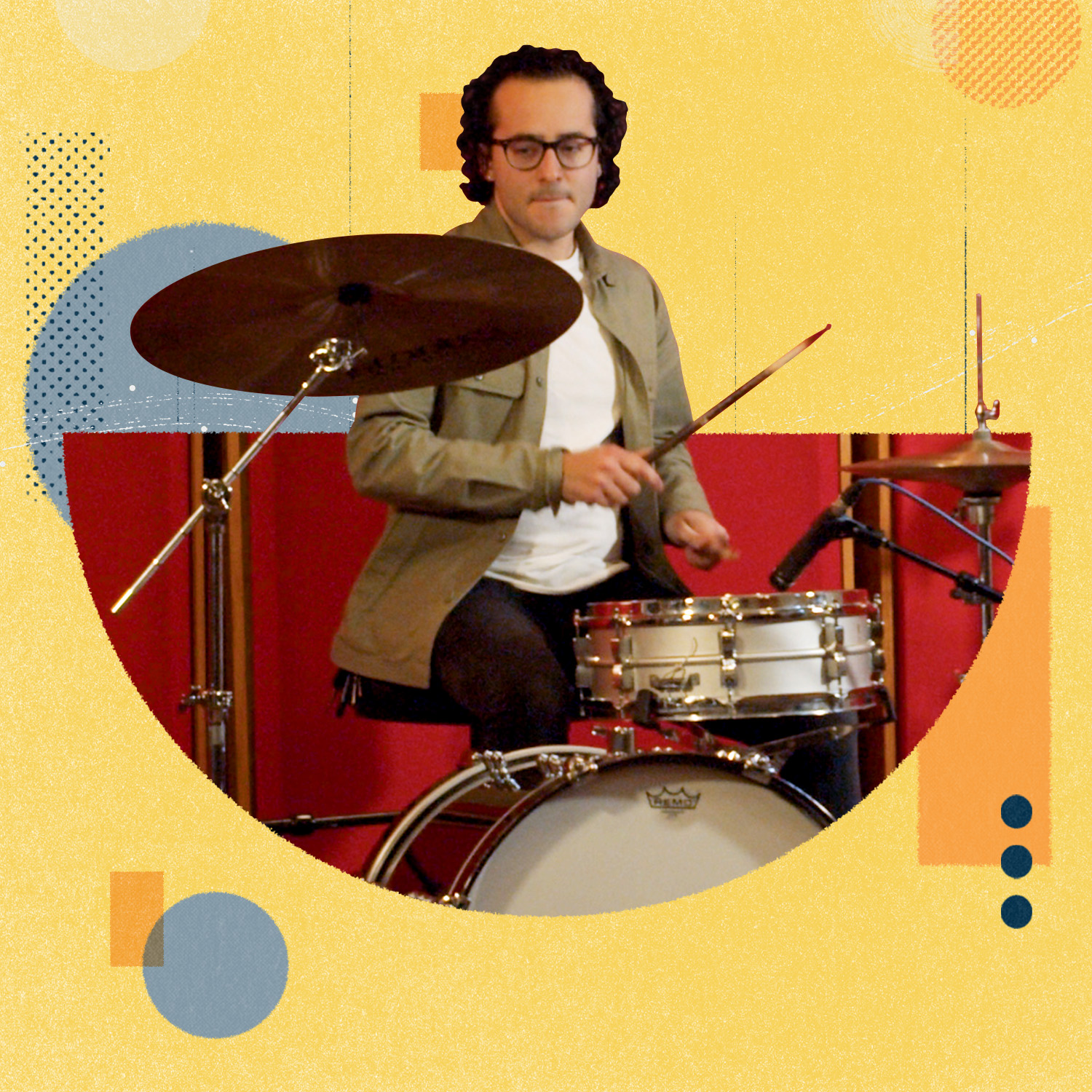 Drums in the Style of "Lust for Life"
By Reverb
Download for free
The drum beat of this song was inspired by Motown, but recorded in a way that makes it sound more aggressive than most '70s records, featuring big, lively, bombastic energy.
While Jessica is away on tour, Noam has partnered with another great drummer, Reuben Garza, to recreate these iconic drums. For the snare, they used a 14"x 5" '70s Ludwig Acrolite Snare Drum.
To get the trademark boomy kick drum sound, they used a slightly smaller 20" Gretsch New Classic Bass Drum with a closed head. They also tuned the batter head relatively high and the resonant head relatively low. For the hats, they went with the 15" Istanbul Agop Hi-Hats. And for the crash cymbal that is so prevalent throughout the song, they used a traditional 20" Istanbul Agop Crash.
Noam used two kick mics, one on the batter side and one on the front of the kick drum. For the batter side, he went with the AKG C414 to capture the attack. To capture the full body of the kick, Noam placed a AKG D12 out in front. For the snare, Noam used a simple Shure SM57 placed on top.
For the overheads, Noam went with a pair of AKG C12 clones by Bill Bradley Mic Shop. But as you'll see in the video, the room mics are crucial to accurately recreating the depth of this drum sound. And for those, Noam went with a pair of AEA A840s placed in an X-Y pattern.
Noam remarks that the drums are natural in the mix. But to achieve this result, he had to try a few methods, like using clever sidechain compression to deal with the bottom snare leaking through the kick drum microphone. He also did some hi-shelf EQing on the kick drum. The finished product? Watch the video to hear for yourself.