There's not many sales on Earth that contain vintage Fender Bandmasters and Telefunken preamps right alongside the latest grooveboxes from Elektron and the Teenage Engineering OP-1. But in Reverb's Tones of Summer Sale you can find all that and more.
Featuring discounted new, used, and vintage gear from sellers around the world, the Tones of Summer Sale is live now and continuing until Wednesday, August 31 at 10 am US central time.
Check out some of the highlights below and then browse the entire sale.
2007 Epiphone SG G400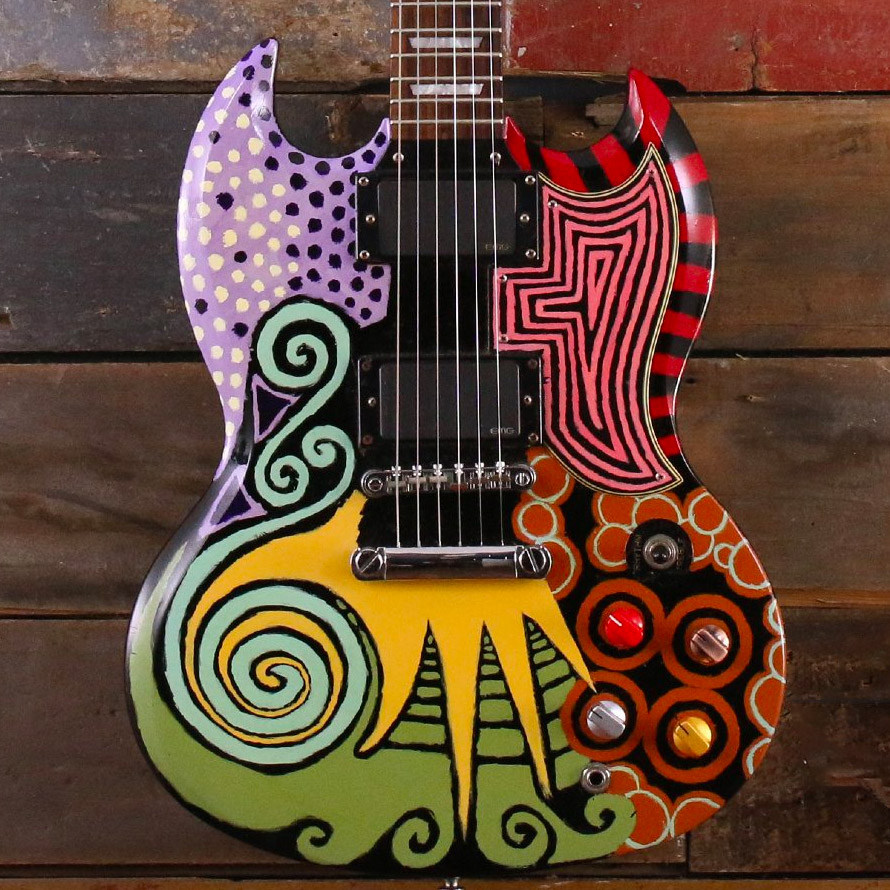 This one-of-a-kind Epiphone SG is a sight to be seen. You can also save almost $75 if you buy it now.
Fender Blender Custom Fuzz Pedal
We consider the original Fender Blender Fuzz "funky vintage" already. This particular pedal takes the funk a step further, replacing the standard knobs with some more colorful pieces.
Playtime Engineering Blipblox
Playtime Engineering's Blipblox is certainly fun, but it's more than just a toy. It's a real synth built to withstand kiddos' clumsy playing while encouraging them to explore synthesis. This brand-new Blipbox is 15% off now.
Teenage Engineering OP-1
The OP-1 has been a best-selling instrument for a decade, beloved for its sampler, synth tones, and track-building capabilities. The greatest barrier to entry is its price—which makes 15% off this great-condition specimen all the more enticing.
Shure MV7 Podcast Microphone
Thanks to its USB and XLR connections, this pro-grade microphone is plug-and-play, no matter how you're set up to record. Built for podcasters, you can use Shure's included software to easily add EQ and compression. This mint-condition MV7 is 15% off.
AMS Neve 1073LBEQ
The legendary sound of the 1073 preamp from AMS Neve. This particular unit is brand-new, has free 2-day shipping, and is $300 off its normal price.
Rogers Holiday Drum Kit 1966
This stunning vintage kit has been recently refurbished. And in this summer sale, it's available for hundreds of dollars off its original list price.
Moog Sonic Six
The Moog Sonic Six was one of the world's first modern portable synths, but it wasn't always supposed to be a Moog. The history of the synth is fascinating, but maybe even more so: One of these rarities is on sale now.
Fender Troy Van Leeuwen Jazzmaster
Fender's Troy Van Leeuwen signature Jazzmaster offers the Queen of the Stone Age guitarist's tone and attitude at a reasonable price point. This used model—in the killer Oxblood finish—is an even better value thanks to its sale price.
Gretsch 6120 Chet Atkins Nashville
Fancy yourself a Certified Guitar Player? Then you might fancy this Chet Atkins Nashville from 1969, with Gretsch's famous Filter'Trons, string mute system, Bigsby, and back pad intact. You can save hundreds of dollars off its original list price.
Ampeg ASB-1 Devil Bass Sunburst
The devilishly good looks of the Ampeg ASB-1 are legendary. It's available now for nearly $800 off.
Offers are subject to availability and change; see listings for details.