Fender has started to unveil its 2022 lineup, which features some very cool new guitars and effects: a re-do of MIJ reissues, 60th anniversary Jags, and a brand-new pedal series perfect for beginners—and that's even before we get to all the new Squiers.
Read on to see all the latest news from Fender, as well as news from Gibson, Antelope Audio, API, and more.
JV Modified Series Recalls "Vintage" MIJ Reissues
---
---
Back in the '80s, Fender Japan made great reissues of classic Fenders. Now that those MIJ models are themselves "vintage," Fender is recreating them in a small series. The JV Modified '60s Custom Telecaster, '50s Telecasters, '60s Stratocaster, and '50s Stratocaster have classic good looks—with the Firemist Gold Teles being especially eye-catching—and a soft "V" neck, an older shape that will feel a bit different than the modern "C" shape Fender often uses today.
Get the new: Shop JV Modified Series.
Shop all: Browse all Fenders.
Learn more: A Timeline of Fender Telecasters.
60th Anniversary Jaguars
---
---
Fender has announced two limited-edition Jaguars in honor of the model's recent 60th anniversary. The 60th Anniversary Jaguar sports classic specs for the model and features an alder body finished with a unique nitrocellulose lacquer. The new Ultra Luxe Jaguar model includes an updated take on the guitar's wiring with a pair of wide-range Double-Tap humbuckers and a longer scale length.
Get the new: Shop 60th Anniversary Jaguars.
Shop all: Browse all Fender gear.
Learn more: The Story Of The Fender Jaguar.
Fender Unveils Budget-Friendly "Hammertone" Pedal Line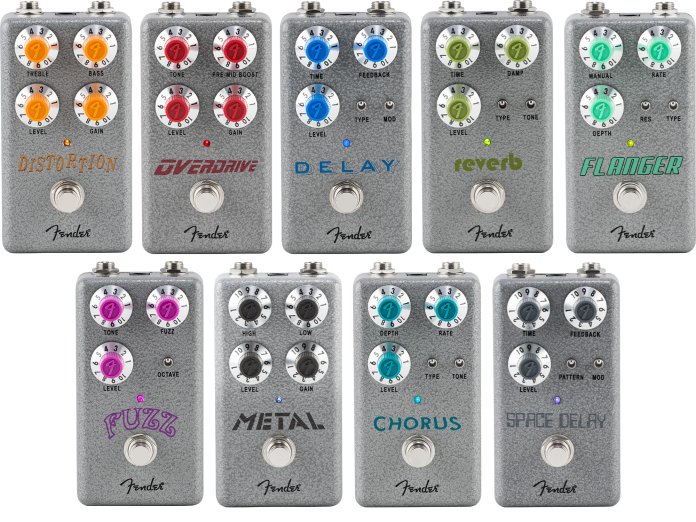 Fender's Hammertone Pedals
Fender has unveiled a new pedal line called the Hammertone range, which consists of a whopping nine new effects. What's more is that each of these pedals retails for under $100 USD, making them significantly more affordable than Fender's previous pedal efforts and very competitive with the rest of the market in general. The pedals on offer include: an analog distortion and analog overdrive; a silicon-diode-based fuzz with switchable octave; a digital reverb with hall, room, and modulation algorithms; a simple but feature-rich flanger and chorus; a metal pedal aimed at high-gain enthusiasts; and a space delay aimed at the ambient player. All of these pedals are available for preorder now.
Get the new: Shop Fender Hammertone Pedals.
Shop all: Browse All Fender Pedals.
Learn more: The Best-Selling Pedals of 2021.
Fender Launches New Squier 40th Anniversary Models
---
---
Fender is celebrating 40 years of Squier with the release of 10 affordable anniversary classics. The collection consists of a Stratocaster, Telecaster, Jazzmaster, Precision Bass, and Jazz Bass in both a Gold and Vintage Edition. Each of the instruments in this new lineup will list at $599.99.
Get the new: Shop Squier 40th Anniversary Models.
Shop all: Browse all Squiers.
Learn more: Fender vs. Squier: The Differences That Matter.
Squier Announces the Classic Vibe Baritone Telecaster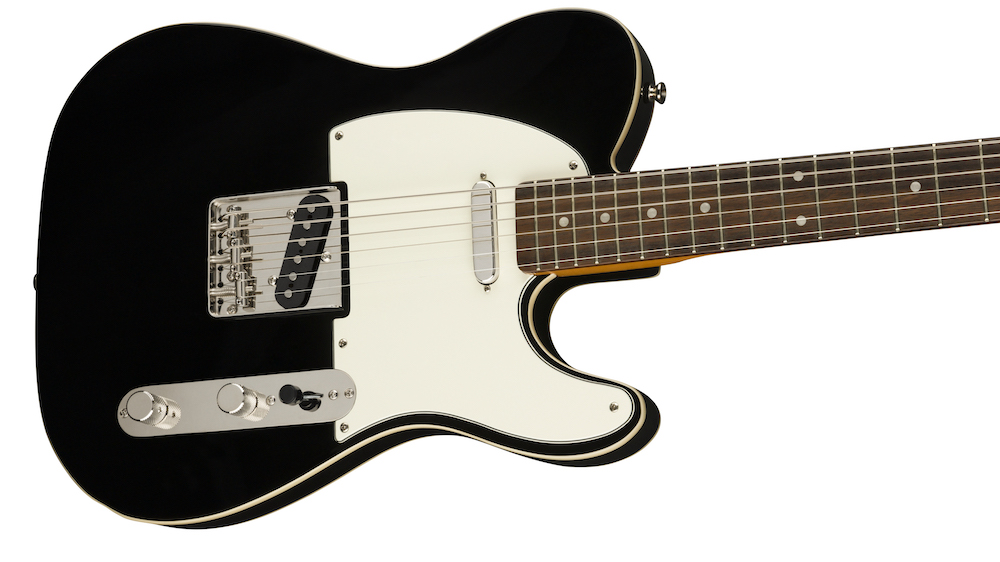 In addition to Fender's new 40th anniversary lineup, Squier has crafted a brand new baritone Telecaster. The new Classic Vibe Baritone Telecaster features a traditional Tele three-saddle hardtail bridge, single coil pickups, and a 27-inch scale length, allowing guitarists to easily down tune their instrument. The new Baritone Telecaster (not to be confused with the P90-equipped Baritone Tele previously released) will be available at an affordable $499.99.
Get the new: Shop the Squier Classic Vibe Baritone Telecaster.
Shop all: Browse all Squier gear.
Learn more: A Brief History of Squire: Origins of Fender MIJ, Budget Superstrats & More.
And in Other Gear News...
---
Is Gibson Planning to Launch Guitar NFTs?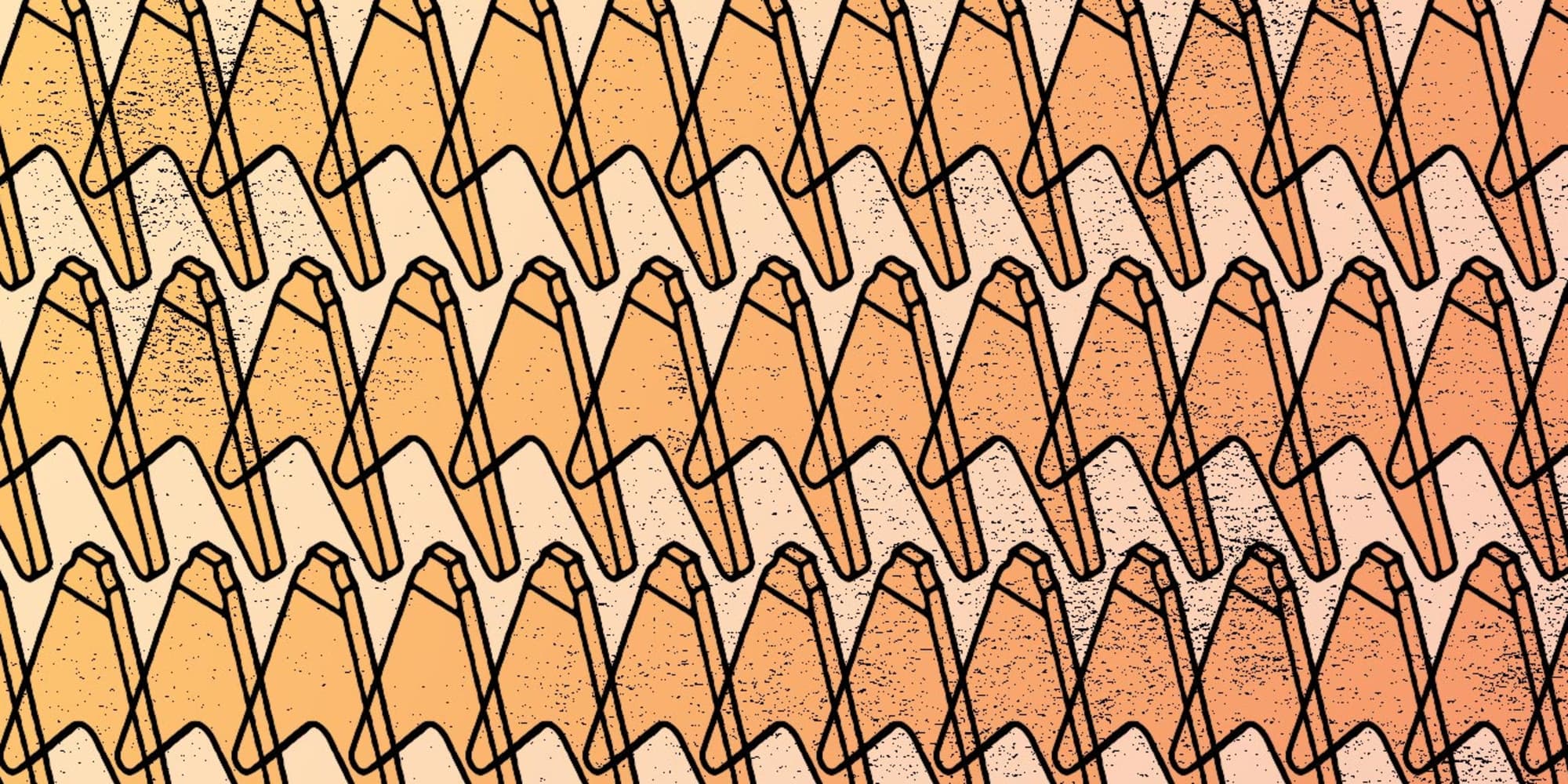 This is *not* an official Gibson NFT image, but a Reverb-created design.
Guitar World seems to have uncovered Gibson's plans to get into NFTs. Associate Editor Jackson Maxwell has discovered that Gibson recently filed for trademark protection of "downloadable multimedia files" based on its popular guitar body shapes. The filing includes the Les Paul, Flying V, SG, and other body shapes. For more details, visit the original article on Guitar World.
Shop all: Browse all Gibson gear.
Learn more: A Timeline of Vintage Gibson Les Pauls.
Moog Ends Production of Dark Series Synths
Lisa Bella Donna plays a Dark Series Grandmother and Matriarch in "The Mothership II: Night Flight"
First released in 2020, the Dark Series was an all-black makeover of the Grandmother and Matriarch synths. But Moog's turn to the dark side has come to an end, with the company announcing it wouldn't be making any more in this now-limited colorway. But it's not all multi-color just yet, with several black panel models available, while supplies last.
Get the Dark Series: Grandmother or Matriarch.
Shop all: Browse Moog.
Learn more: How to Choose a Moog, With Lisa Bella Donna.
Antelope Audio Releases USB Zen Q Synergy Core Interface
Jacob Dark gives an expert breakdown on what you can expect from the Zen Q.
Those without Thunderbolt ports can all rejoice now that Antelope Audio has released its popular Zen Q Synergy Core audio interface in the USB format. The newly available 14-in/10-out USB-C interface is functionally the same as its Thunderbolt predecessor. It promises high-quality AD/DA conversion, mixing and playback up to 24-bit/192kHz, and is also outfitted with two discrete ultra-linear mic preamps. The new USB Zen Q will be available for $100 less than the Thunderbolt variant, putting it at $899 USD new.
Get the new: Shop the Antelope Audio Zen Q Synergy Core USB.
Shop all: Browse Antelope Audio.
Learn more: New Audio Interfaces From NAMM 2021: Black Lion and Antelope Audio.
API Intros the MC531 Monitor Controller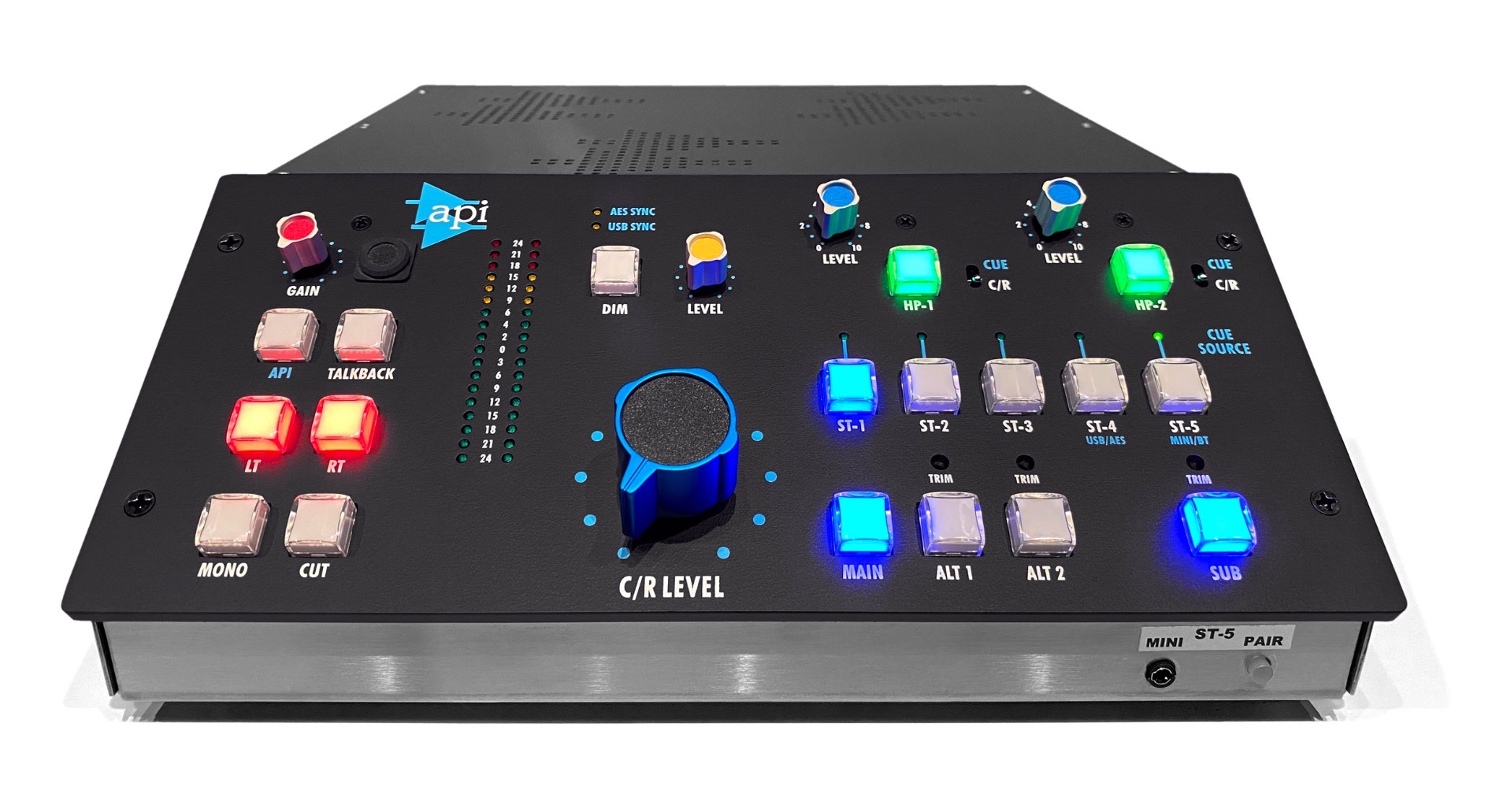 Designed for all sizes of professional studio's, API's MC531 Monitor Controller can help you switch between up to three pairs of monitors, two sets of headphones, and multiple input sources (say, a main mix, a reference mix, and another song from your phone you just want to hear). Most major functions are controlled with their own big, retro-style push-button or knob, which, beyond looking great, also takes the guesswork out of audio routing.
Get the new: API MC531.
Shop all: Browse all API.
Learn more: Setting Up Your Studio with Monitors and Acoustic Treatment.
ALM/Busy Circuits Releases the MCFx2 Dual State Variable Filter
MCFx2 - Dual State Variable Filter
ALM/Busy Circuits' MCFx2 is a dual version of the popular MCF filter, with two identical analog state-variable filter cores that may be used in parallel or series. Each core has Low, High, and selectable Band Pass or Notch outputs. Voltage control is supplied for cutoff and resonance as well as V/Oct inputs on both cores. Feed and Link switches combine the two cores into one making it an excellent choice for stereo filtering.
Get the new: Follow the ALM Busy Circuits MCFx2.
Shop all: Browse all ALM Busy Circuits.
Learn more: Video: Exploring Wavetable Synthesis in Modular.
Casio's Casiotone CT-S1000V
Introducing the Casiotone CT-S1000V with Vocal Synthesis
Casio's newest keyboard brings a new meaning to "voicing." The Casiotone CT-S1000V is a vocal synthesizer that—alongside other functions—lets users turn spoken or typed lyrics straight into sung vocal lines. With the Casio's Lyric Creator App, you can transfer ideas directly to the keyboard via USB. And then, to decide on the sound, you can choose from 22 different vocalists, 800 tones, and 243 rhythms.
Get the new: Shop the Casiotone CT-S1000V.
Shop all: Browse all Casio gear.
Learn more: Why Cheap Casios Make Great First Synths, With JAde Wii.
Akai Announces New MPK Mini Play MK3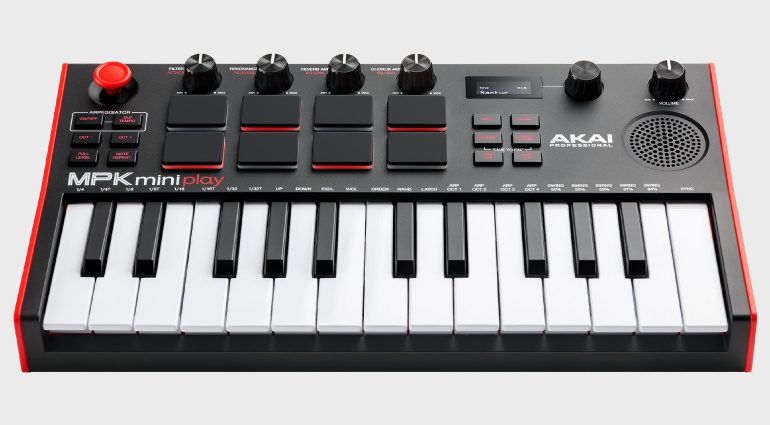 Akai Professional released a new MPK Mini Play, the company's latest version of the popular compact, battery-powered MIDI controller and keyboard. Like its predecessors, it has a built-in sound engine (with 128 sounds), speaker, and headphone output. Unlike them, it has an upgraded keybed and MPC-style pads, which will pair great with the included MPC Beats software, which offers the same full control features of current-gen MPCs.
Get the new: Follow the Akai MPK Mini Play MK3.
Shop all: Browse all Akai MIDI Keyboards and Controllers.
Learn more: Video: 5 Ways to Start Making Beats.