Black Friday on Reverb is always different from Black Friday at big-box retailers. On Reverb, you'll just as likely see a Payola-era Fender Nocaster or a Klaus Heyne-modified Neumann U 87 Ai as an incredible steal on affordable Mackie CR4-XBT studio monitors. And this year, Black Friday starts on Monday and continues the entire week.
Check out highlights from Reverb's Black Friday Week below, and then browse all the gear on sale.
Note: Sales terms may vary. Click any image to see individual listings for details. Sales end November 28, 2021 at 10 am CT.
Gibson '81 Les Paul Heritage Standard
Some of the first true reissues of Burst-era Les Paul Standard, Gibson's Heritage Series LPs from the early '80s are classics in their own right. And what's better? Right now it's 15% off its original price.
Manikin Electronic Memotron M2K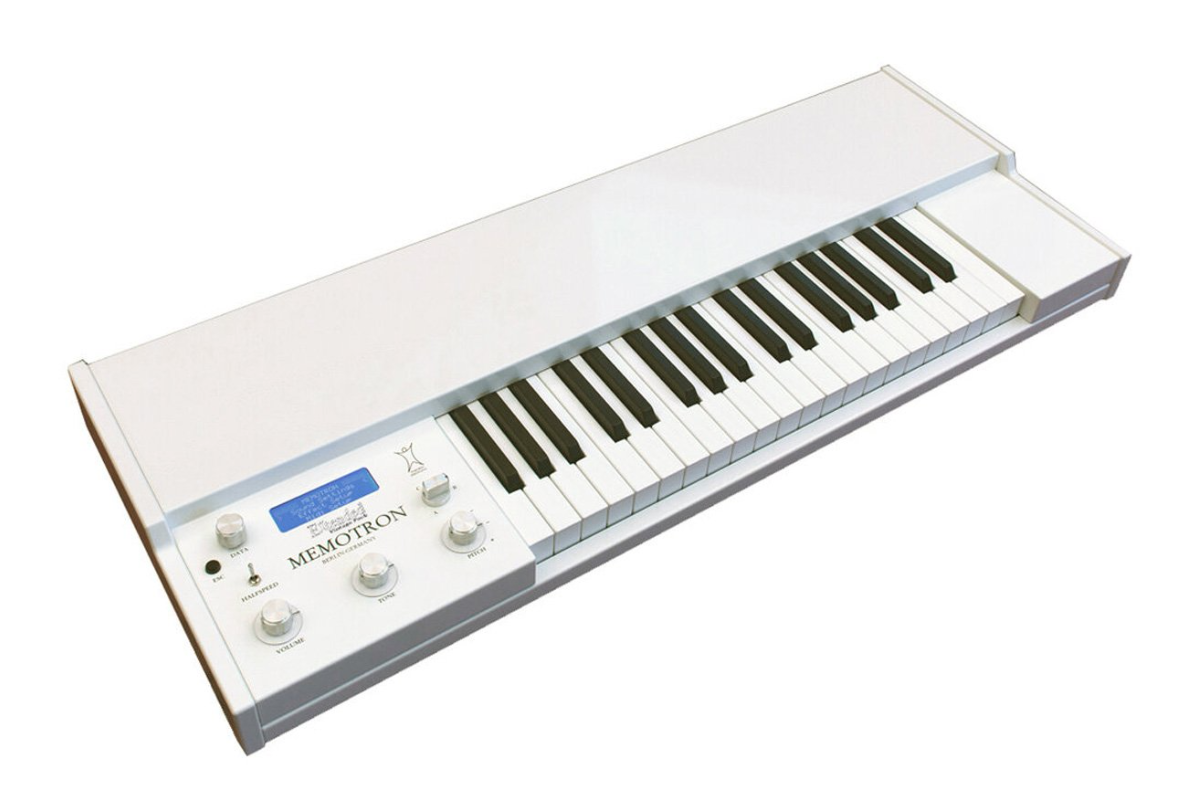 Want a Mellotron but don't want the hassle of an actual tape-based sampler? The Memotron is one top-tier alternative. The Memotron's digital samples are from actual Mellotrons, so you get the same sounds as the original classic. While this Memotron's on sale, you'll also save nearly $300.
Shure KSM32 Cardioid Condenser
KSM32s are high-quality condenser mics from Shure. Listing at about $500 new, this used listing is also on sale—giving you two layers of savings.
Maxwell Drums WMP Full Dress Kit
Modeled after top-of-the-line kits from the 1920s, this custom-built drum set is outfitted with a "Full Dress" finish—orange and red sparkle diamonds on a white marine pearl wrap. Save 15% now from Reverb seller Steve Maxwell Drums.
Fender Custom Shop '63 Jaguar
This Custom Shop stunner in Ice Blue Metallic is a brand-new vintage-style Jaguar, with a light relic'd finish. It's currently 15% off with free 2-day shipping.
Akai Professional Force
The Akai Force is basically the company's attempt at putting Ableton Live into one piece of hardware. With it, you can sample audio, produce full tracks, launch performance clips, or do anything else you'd like to do in a modern DAW, all with hands-on control. This brand-new Force is currently 15% off.
Kiso Suzuki Dreadnought D55 Replica
A "lawsuit-era" take on the Guild D55-12, this made-in-Japan Suzuki Dreadnought will have the huge, lush sound of the classic Guild 12-string. Already an affordable model, this particular guitar is an extra 15% off now.
MXR M69 Prime Distortion
This MXR M69 won't last at this price. This straightforward dirt box is currently just $38.25. Get it fast.
Gibson Les Paul (SG) Standard
This one-of-a-kind early '60s SG has seen it all. As the listing description makes clear, "It has been modified, switched around, cut, broken, fixed, played, loved and is ready to move on." If you buy this week, you'll no only have a truly unique vintage guitar, but you'll save 15% off the original listing price.
Find your own favorites by browsing all the Black Friday Deals on Reverb now.