Mark de Clive-Lowe is no stranger to variety, having built a career with compositions and productions that weave together hip-hop, electronic music, jazz, and more into a rhythm-forward hybrid.
It's no surprise that he looks to an assortment of tools to realize his musical ideas.
In our video above, he shows off his current setup, which has, at its brain, Ableton Live, and at its heart, a Native Instruments Maschine MKIII. He has two Korg Kaoss Pads for effects and sampling, two smaller MIDI controllers in the Akai MPK Mini and Novation Launch Control XL, and an iPad running TouchAble, which allows him to use the tablet as an interface to control parts of Ableton Live.
His other instruments include a vintage Roland Juno-6, a Nord Piano 3 that he usually uses for its acoustic piano and Rhodes piano tones (which he further treats with an MXR Carbon Copy delay), and a larger keyboard MIDI controller (an Arturia KeyLab) hooked up to Maschine.
This of course all goes out to through a mixer and feeds into his computer through a Focusrite interface. But how are all these instruments and machines connected? Fortunately, Mark was kind enough not only to demonstrate each part of his setup in our video above, but he also drew out all of the connections below.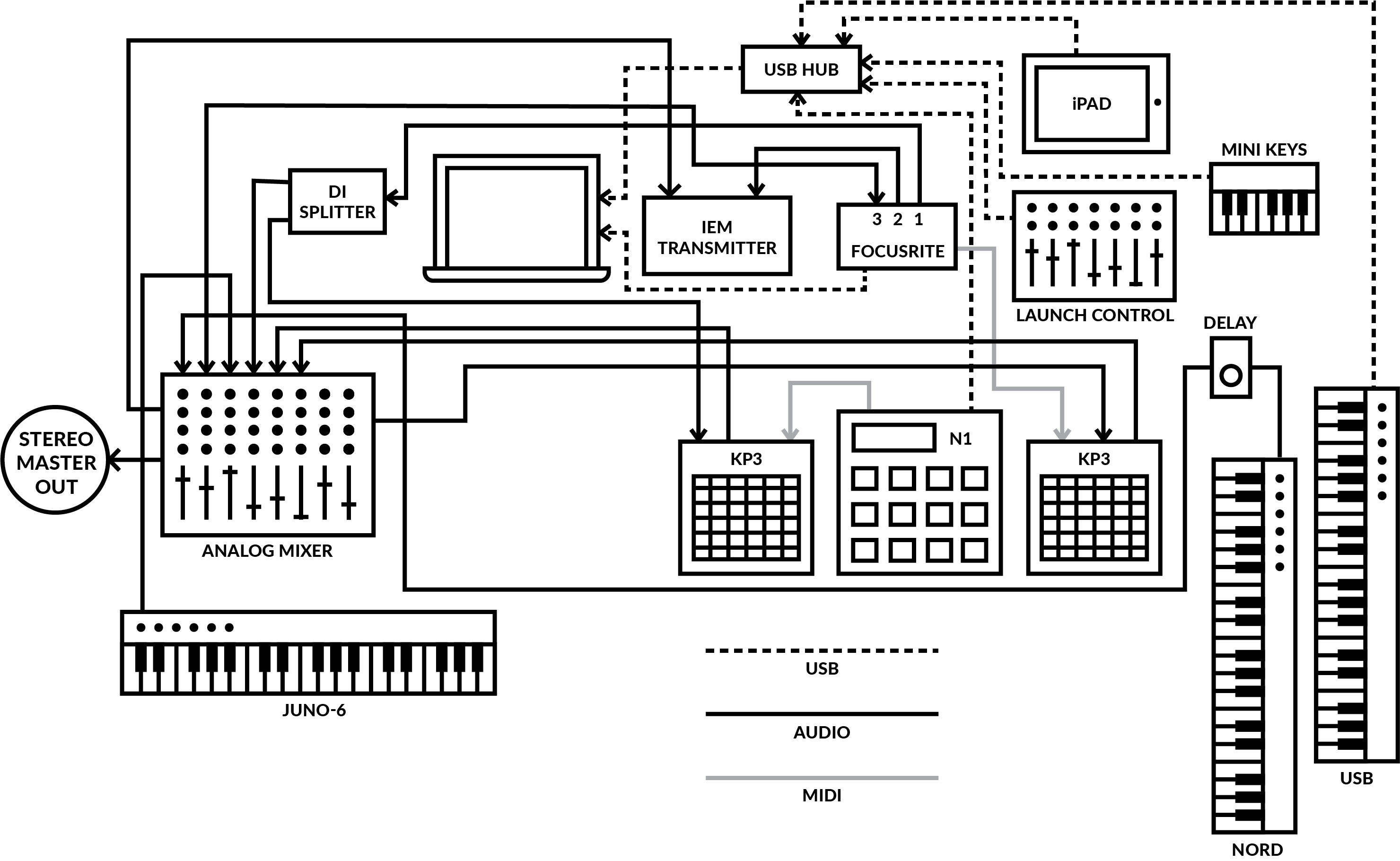 Mark's Setup
Be sure to watch the full video above to learn Mark's process and to learn plenty of tips and techniques you can use in your own live productions.
Have your own favorite hybrid rig? Let us know what it is in the comments.