Universal Audio has just unveiled its newest effect, the Lion '68 Super Lead Amp pedal. This little beast promises to emulate the legendary Marshall Plexi sound in a compact unit fit for your pedalboard.
It joins the other three popular amp pedals released by UAFX last year—the bestselling Deluxe Reverb-emulating Dream '65, AC30-style Ruby '63, and Tweed Deluxe-style Woodrow '55. Like those other pedals with their inspirations, this new effect is an expert recreation of a few different Marshall Super Leads, which were among the first Plexis made famous by rockers of the '60s and '70s.
---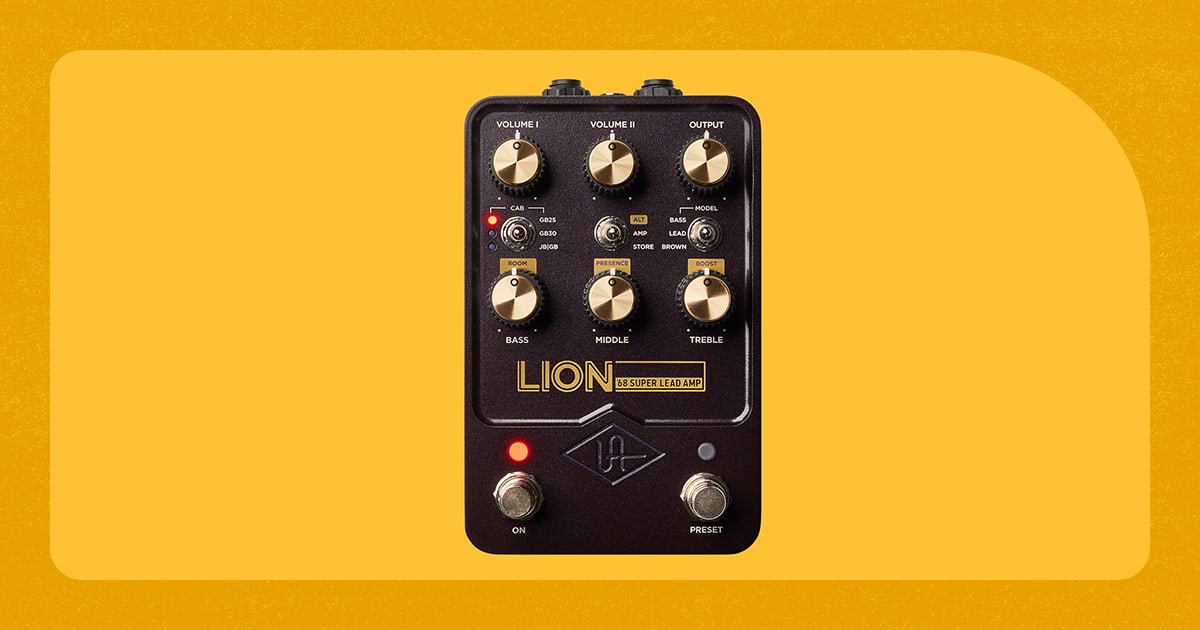 ---
Plexi sounds are still some of the most highly sought-after and coveted today, and this pedal promises three carefully recreated Plexi models in selectable modes: the '68 Super Bass, Super Lead, and Brown which features Super Lead tones with gain an EQ mods.
Every stage of the Plexis are emulated, including normal and bright volumes, with alt controls for dialing in just the right amount of presence. In addition to presence, other alt controls include boost for hot-rodding your pedal's preamp and room for playing the pedal in what sounds like a natural room.
Of course, there are also a variety of vintage cabs on board that are mic'd and premixed, so players can simply plug in direct if they'd rather bypass their own amp.
The Lion '68 Super Lead Amp pedal isn't the only new UAFX pedal being unveiled today, however. The brand also announced three more compact pedals joining those release back in August of this year.
These pedals include the Flow (a vintage-style tremolo), Teletronix Model LA-2A (an LA-2A-style compressor in the pedal format), and the Brigade (a chorus and vibrato named after bucket-brigade delays). You can see these pedals also make an appearance in Andy Martin's demo video above.