Warm Audio is known for its affordable recreations of high-end vintage recording gear, from 1176 compressors to Neumann U 47s and more. Now, with the WA-8000, the company has set its sights on the Sony C800G, a modern classic beloved by chart-topping vocalists.
In our video above, we tested out the mic with vocalist Rachel Robinson and Peter CottonTale—the artist, studio owner, and Grammy-winning producer for Chance The Rapper and others—at Peter's RCM Studios.
The WA-8000 is designed to capture every detail of a voice and the full range of frequencies for any other instrument in a studio.
Pop singers, R&B vocalists, and rappers have gravitated to the C800G for a number of reasons. It's a high-end mic that brings the depth and richness of a tube mic to any vocals, and you don't have to be as gentle with it as vintage-style mics.
---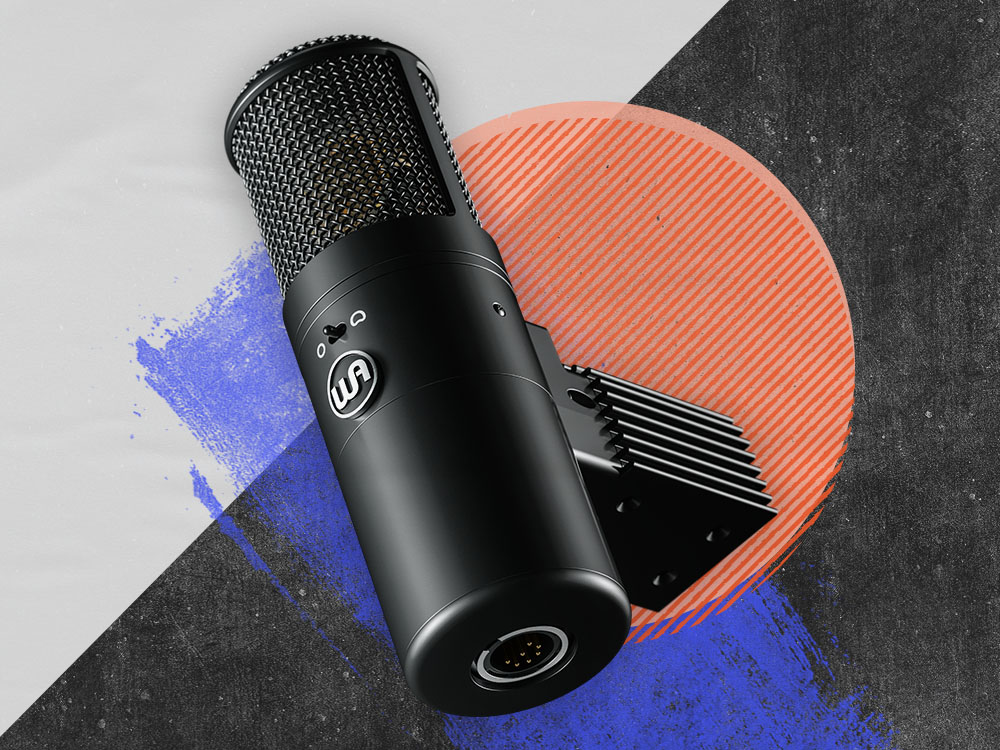 ---
The mic's iconic heat sink lets the heat of the tube escape out of the back of the mic, which lessens the amount of unwanted noise that can bleed through. One great benefit of this is that you can then add lots of processing and vocal effects in your final mix, if that's your style, without worrying about amplifying extra mic noise.
Full features include:
Natural, open top end and crystal-clear mids
Low noise, useful for heavy compression applications
Can handle higher SPLs than other condensers
Engineered true to specifications of the original, including NOS 6AU6 tube and a K67-style capsule, wired straight to the tube
Custom transformer from Lundahl Sweden
Includes hard carrying case for all components
Unlike the 47, C12, and other top-shelf mics, the C800G has not been recreated often. The WA-8000 is one of the only ones, and is the least expensive, coming in at a fraction of the price of the original. While C800Gs go for $11,000 to $15,000 or more, the WA-8000 is available now for $1,199.
Buy the WA-8000 on Reverb now. Or learn more about the mic and see other great deals from Warm Audio here.
"This article is part of a paid partnership with Warm Audio. From time to time, Reverb partners with trusted brands and manufacturers to highlight some of our favorite products we think our community will love."