Wavetable synths are pretty complex, but the new Osiris Bi-Fidelity Wavetable Oscillator aims to break down the complexity into just a few knobs.
The Osiris is a wavetable Eurorack oscillator, priced at 359 USD sized at 12 HP. The newest module from Modbap Modular was created by Corry Banks (BBoy Tech) and designed in collaboration with Ess Mattisson, who designed the firmware on the Elektron Digitone and Model:Cycles.
It has four banks of 32x32 wavetables, two big knobs to scan up and down through waves independently or together, and a built-in VCA with a decay control that gives it the sound of a complete synth voice.
---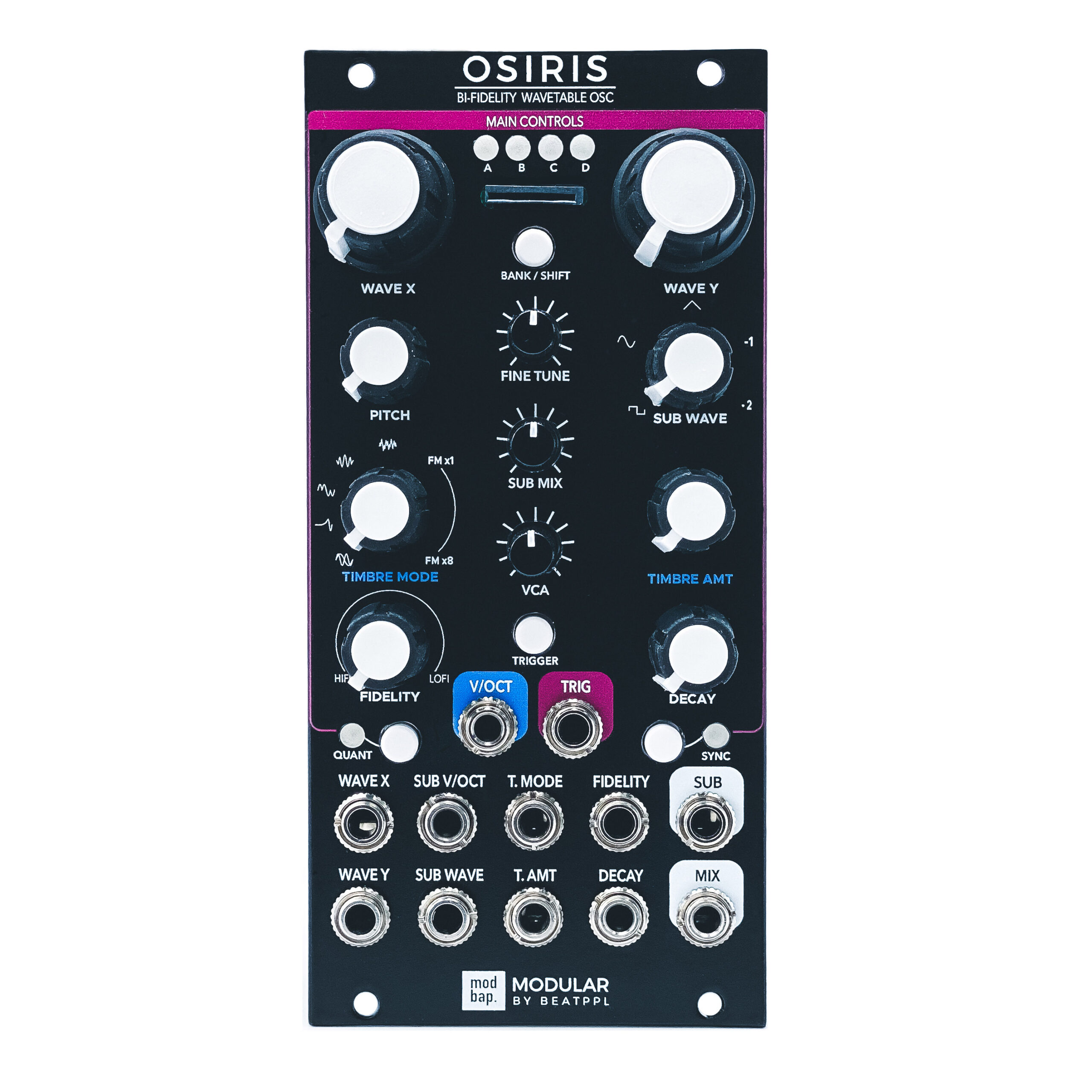 ---
The Bi-Fidelity knob on the Osiris transforms the audio from a hi-fidelity 96kHz, all the way down to a lo-fi crunch. The sub-oscillator has a V/Oct and Output, allowing Osiris to be used as two separate oscillators. You can combine the fundamental with lower frequencies by dialing up the Sub Mix knob, and there's also a variety of Timbre Modes for further waveshaping and harmonic control, including FM algorithms.
Of course, you may create your own waveforms using Osiris Edit software; this is perhaps the most appealing feature of wavetables since it allows you to construct any kind of waveform imaginable.
In our video above, our host Fess Grandiose dives into the Osiris and wavetable synthesis in Eurorack.
Find all Modbap Modular units, including the Osiris, on Reverb now.