SolidGoldFX, the Canadian brand known for its high-quality and handmade effects, has unveiled a brand-new ambient reverb called the Ether. In the video above, Andy takes a dive into the new pedal to see what it can do.
This new compact stompbox features a unique circuit that's a wonderful blend of shimmering ambient reverb and three types of modulation. The full-bodied ambient reverb side of things features decay, color, and level controls, along with a shimmer mode built around a special algorithm that devolves the effect as it decays for haunting, dissonant tones.
---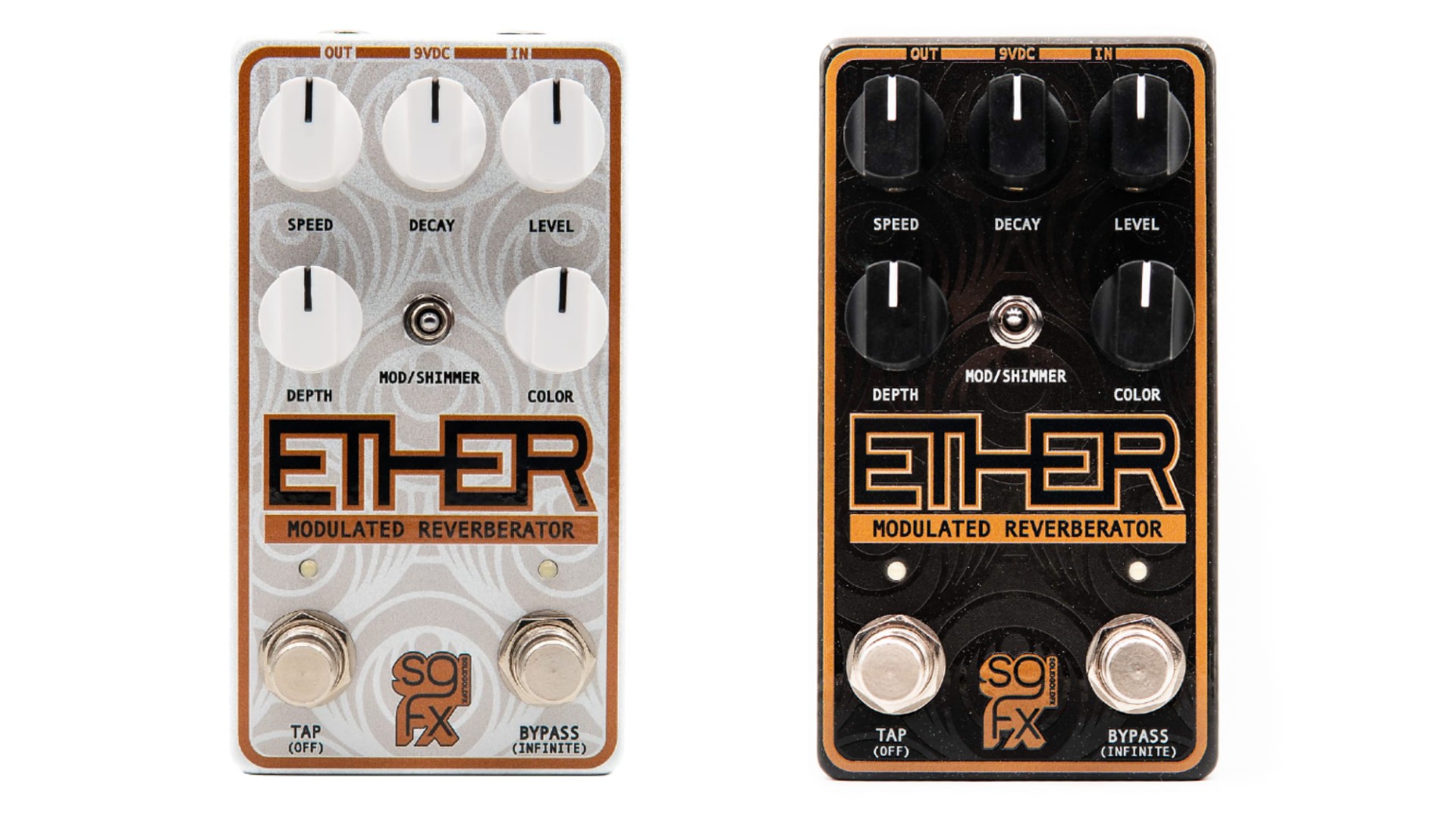 Limited edition Holiday White Ether and standard Ether.
---
On the modulation side, each of the three modes (vibrato, tremolo, and harmonic-tremolo) feature three different LFO shapes as well as tap tempo. "Ambient bliss is only a stomp away," SolidGoldFX promises. The full list of the Ether's features include:
Long Ambient Reverb with Infinite Hold
Selectable Shimmer effect
Analog dry-through
Vibrato, Tremolo and Harmonic-Tremolo effects on wet signal, with Tap Tempo
Sawtooth, Sine, and Special Waveforms, via centre-detent Depth control
True Bypass with Trails switching
Modulation Bypass and Speed Ramping
HP/LP Color Control
Top-mounted jacks for ease of pedalboard mounting
Powered by a regular 9V DC PSU
Be sure to check out the full video above to see Andy dig in to find out if this pedal delivers what it promises. If you're ready to grab your own, you can buy the SolidGoldFX Ether here. Reverb users can also snag a special, limited edition version of the Ether in a Holiday White finish.
"This article is part of a paid partnership with SolidGoldFX. From time to time, Reverb partners with trusted brands and manufacturers to highlight some of our favorite products we think our community will love."