The Eurorack industry is one of the most exciting corners of the gear world. Five years ago, we were talking about an exploding market, but it's only continued to grow since then. And with the possible exception of guitar pedals, no music gear is bought, used, and flipped as often as Eurorack modules.
Today, there are hundreds of makers—some established, some brand new—creating many thousands of modules. Staying on top of releases can be a full-time job all its own. And with all the swapping of new and used modules, the trying and keeping, the trying and discarding, how can you keep up?
One way is to let Reverb work for you through your Reverb Feed. By following filtered searches, you can set up Reverb to notify you when modules become available that match your interests.
There are a few different ways to approach it:
Some builders announce new modules weeks or months before they're available. Following these brands or specific searches will alert you when new modules arrive on Reverb.
If you're interested in finding used deals, you can follow specific modules and wait for well-priced used listings to come to you.
You can also filter results within categories to include all modules, regardless of brand, that meet your criteria.
Let's use a few examples to show off these different approaches.
Neuzeit Instruments Quasar
---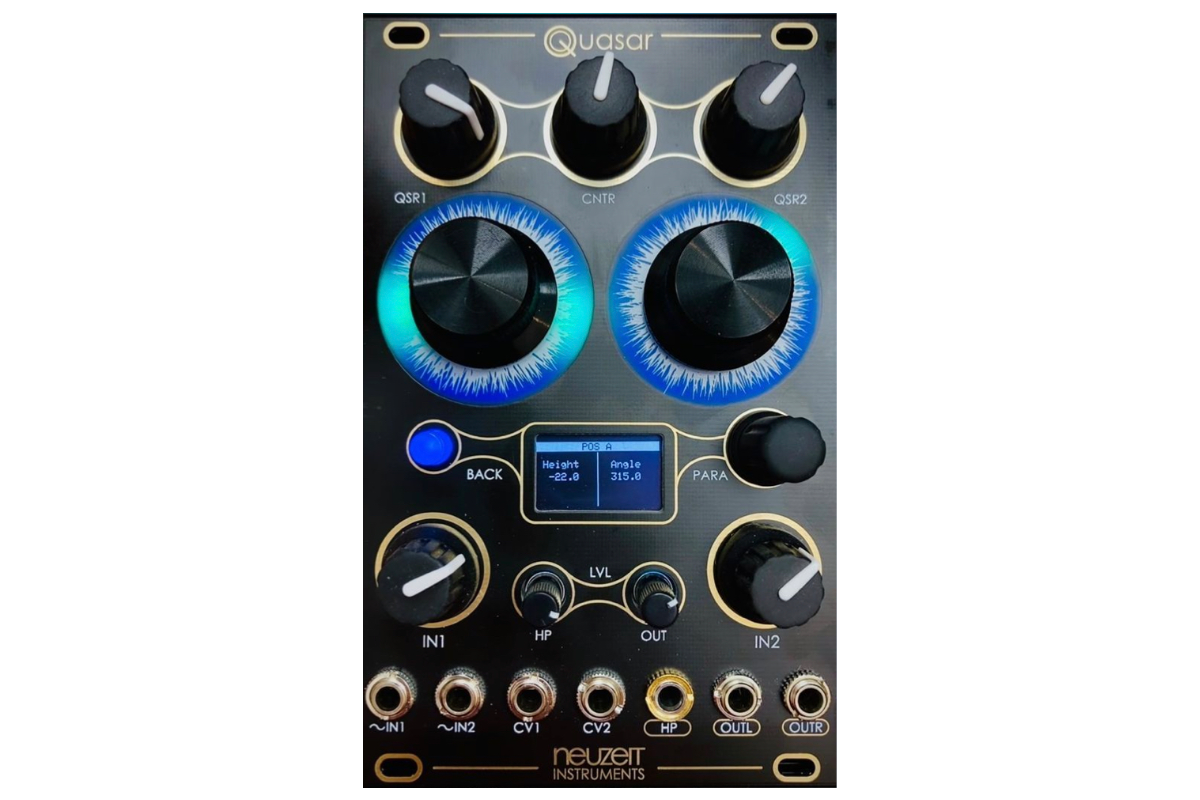 ---
​​
Neuzeit Instruments is a young brand out of Germany whose debut module, the Orbit Bitcrusher + Harmonizer, was an ambitious and impressive feat upon its release last year. It combines pitch-tracking oscillators with bitcrushing, filtering, EG, LFO, and other sound-shaping features in new and exciting ways. At Superbooth 2021, Neuzeit unveiled the Quasar, a stereo mixer that promises 3D audio sound thanks to the various ways you can route and modulate the two audio signals.
Let's say that on the strength of the Orbit, you want to be one of the first to get the Quasar. It's unclear when it will be available for sale (at the time of writing, it's not even on Neuzit's website), but you don't want to forget about it in the meantime. Search Reverb for "Neuzeit Instruments Quasar"—which will return zero results, for now—but click the "Follow This Search" button ("Follow" on our app) and the module will appear in your Feed once it arrives on Reverb.
Endorphin.es Ground Control
---
---
Announced in 2019, the Ground Control Performance Sequencer from Endorphin.es takes the step-sequencing and live-recording capabilities of classic gear and brings it to your Eurorack system. It can handle up to three melodic tracks at a time and one drum track, 64 steps per pattern, 24 patterns per each, a two-octave keyboard to play or use to program, and lots of added bells and whistles.
All told, if you're looking for a new or better sequencer, maybe the Ground Control is right for you. While it retails for $700 in the US new, it's been out long enough now that you can find used models for cheaper.
To get only those more affordable used models in your Feed, search "Endorphin.es Ground Control," filter the results to used, and click the "Follow" button.
Pro tip: If you don't want to take a chance on modules that are too used, you can limit your search further. Select "B-stock condition" to include retailers' demo floor models or those that have been returned and relisted. Or select both "B-stock" and "Mint" condition to include all of the nearly new items, leaving the rack rash to everyone else.
Following Module Types
---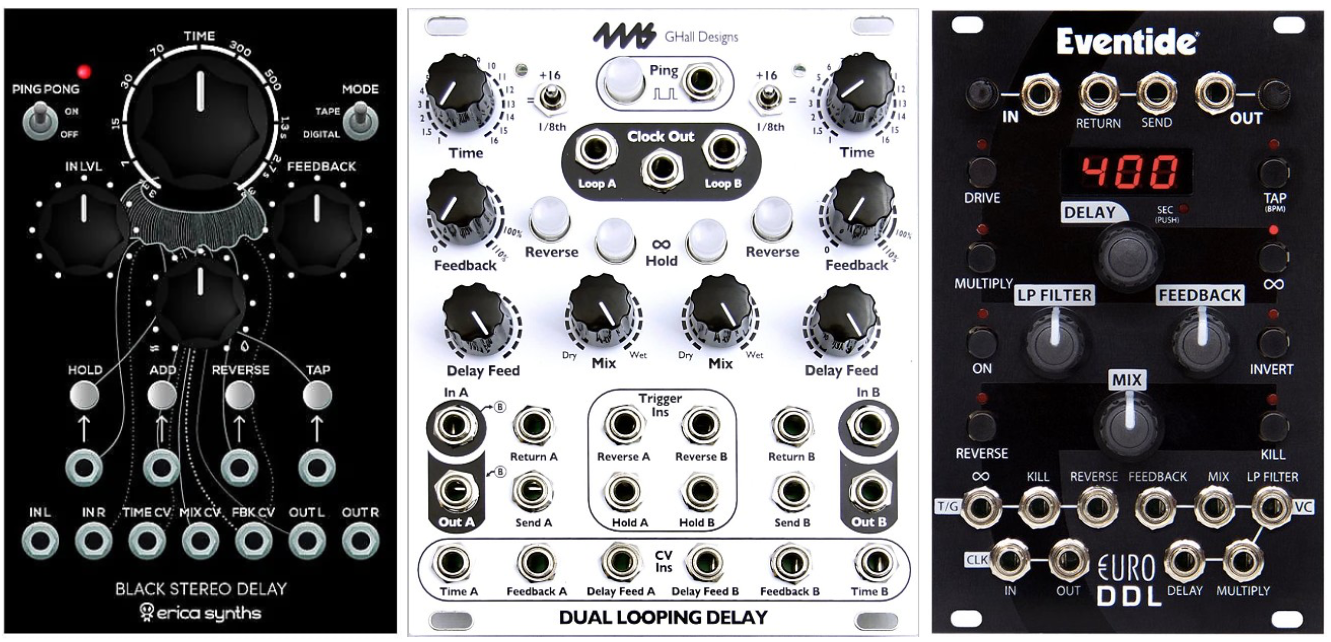 ---
​​
Say you want to test out a new-to-you delay module, but you're not quite sure what you want to get. Maybe you have a few in mind—the Erica Synths Black Stereo Delay, the 4MS Dual Looping Delay—but you'd be open to others too. Maybe a delay from a new brand would surprise you. While you're in the market, set Reverb up so that you see each new module within your interests appears in your Feed.
​​
As an example, let's start at Reverb's main Eurorack category page. Search within the category for "delay"—and then use the search filters to narrow down your scope. Let's say you only want modules in used condition and you don't want to spend more than $400. Filter the condition to used, set your maximum price for $400, run the search, and then click the "Follow" button. Now, all newly listed modules that fit this search criteria will show up in your Feed.
---
​​
No matter what particular module or modules you're interested in, you can use these same approaches to make Reverb work for you. Newly listed items that match your criteria will automatically appear in your Feed, and if you elect to get a Daily Feed email, they'll be waiting for you in your inbox too. Happy hunting!