Ever wanted a Gibson officially modded by the company's luthiers? A factory second that, thanks to a small blemish, can be had for hundreds off full retail price? Or a rare prototype with features that never made it into production?
Gibson sells such guitars directly on Reverb through the Gibson Demo Shop.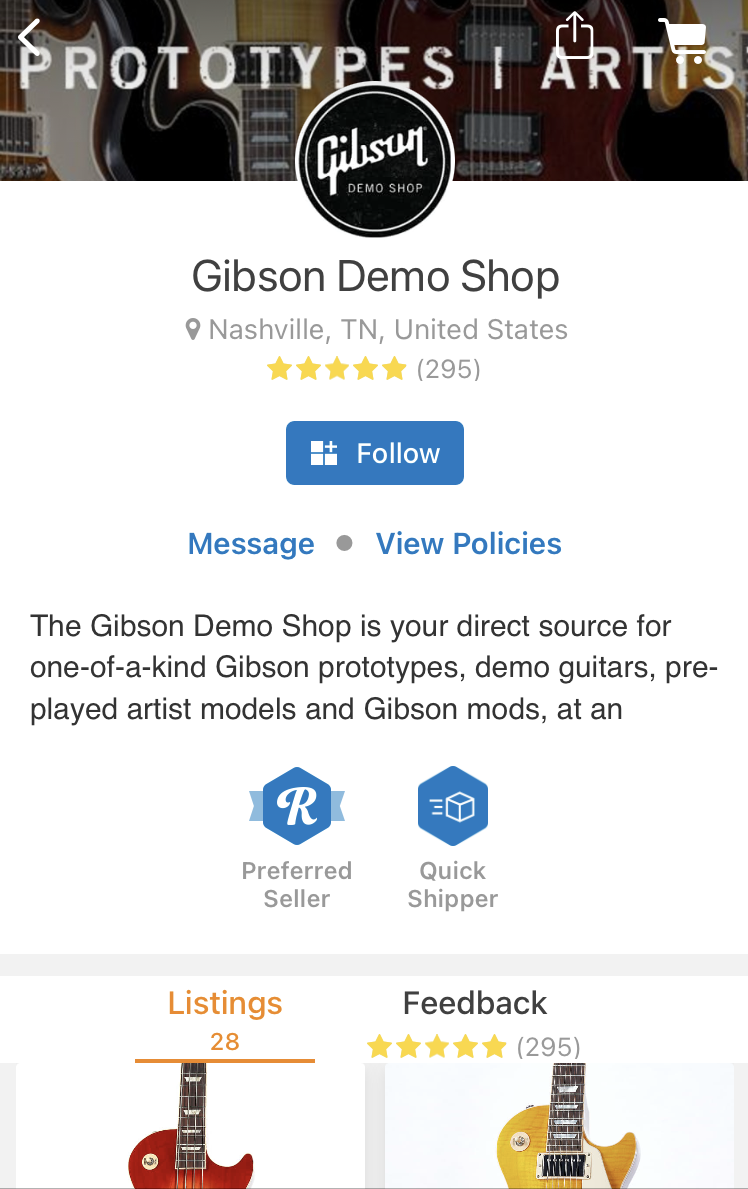 The Gibson Demo Shop page in the Reverb app. Click the "Follow" button there to add it to your Feed.
Since its launch late last year, the shop has been incredibly popular. New guitars are listed all the time—and they sell very quickly.
Because the guitars sell so fast, you should follow the Gibson Demo Shop so that each new listing pops up in your Feed. And be sure to check back often to see the latest additions before everyone else beats you to it.
Throughout the month of March, Gibson will be adding instruments to the shop twice a week, giving more customers than ever the chance to find rare, one-off models or great guitars at less-than-retail prices. With models starting at $899 USD, there's something for everybody.
Below, we're showing off some of the coolest guitars that Gibson listed today, as well as some of the coolest models that have sold during the past few months.
While these individual listings may have sold by the time you see them, you'll be able to find equally unique Gibsons every day in the Gibson Demo Shop.
How to follow the Gibson Demo Shop: On a desktop computer or laptop, click this link. If you're using the Reverb app, click any of the listings below, click into the Gibson Demo Shop details, click "View Shop," and hit the blue "Follow" button.
New to the Gibson Demo Shop
---
Gibson ES-335 Figured
SMOOTH-COVER CUSTOMBUCKERS W/ CREAM RINGS, TORTOISE SHELL PICKGUARD, AND AMBER KNOBS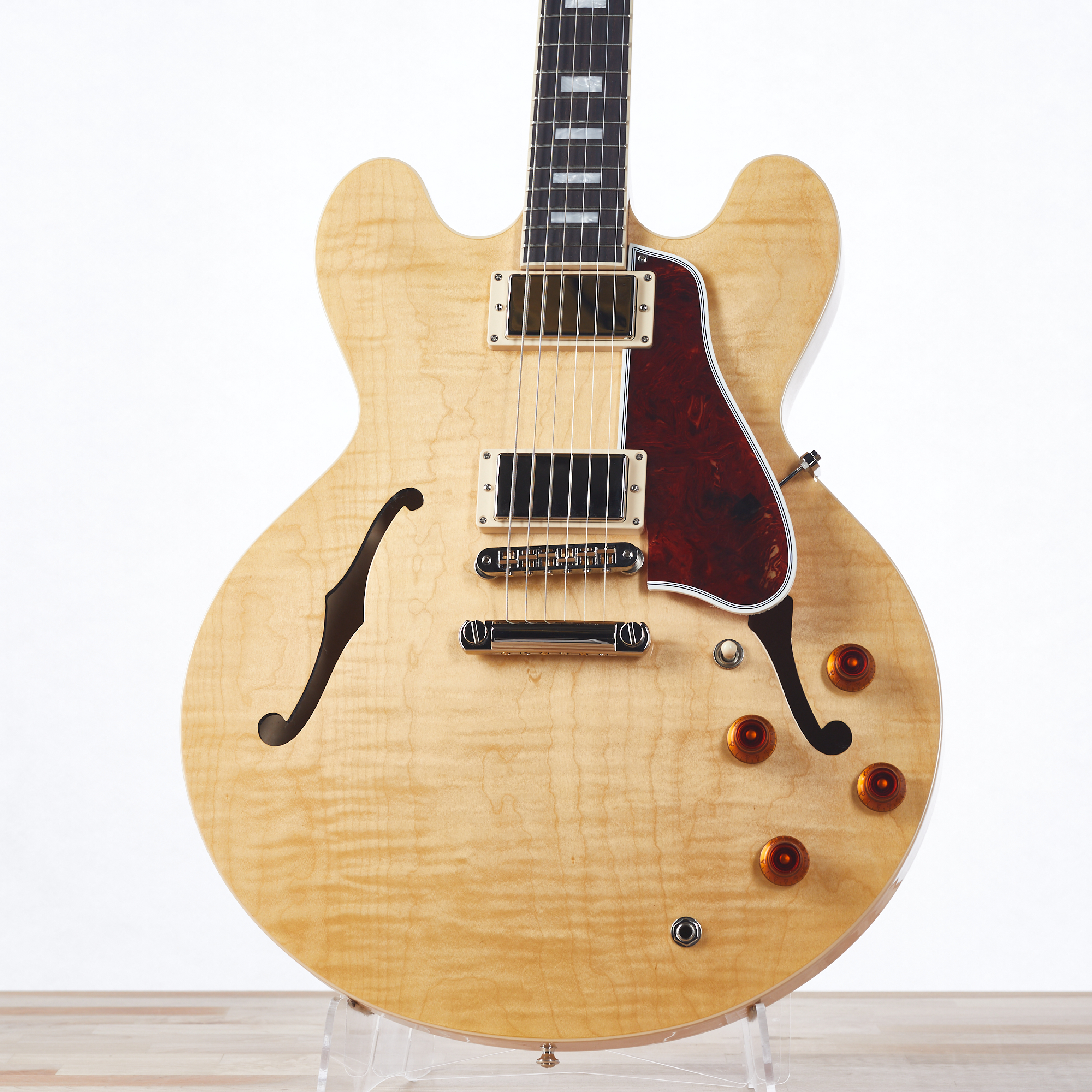 ---
Les Paul Special Double Cut
MODDED W/ BIGSBY B-5 VIBRATO AND NICKEL KLUSON DELUXE TUNERS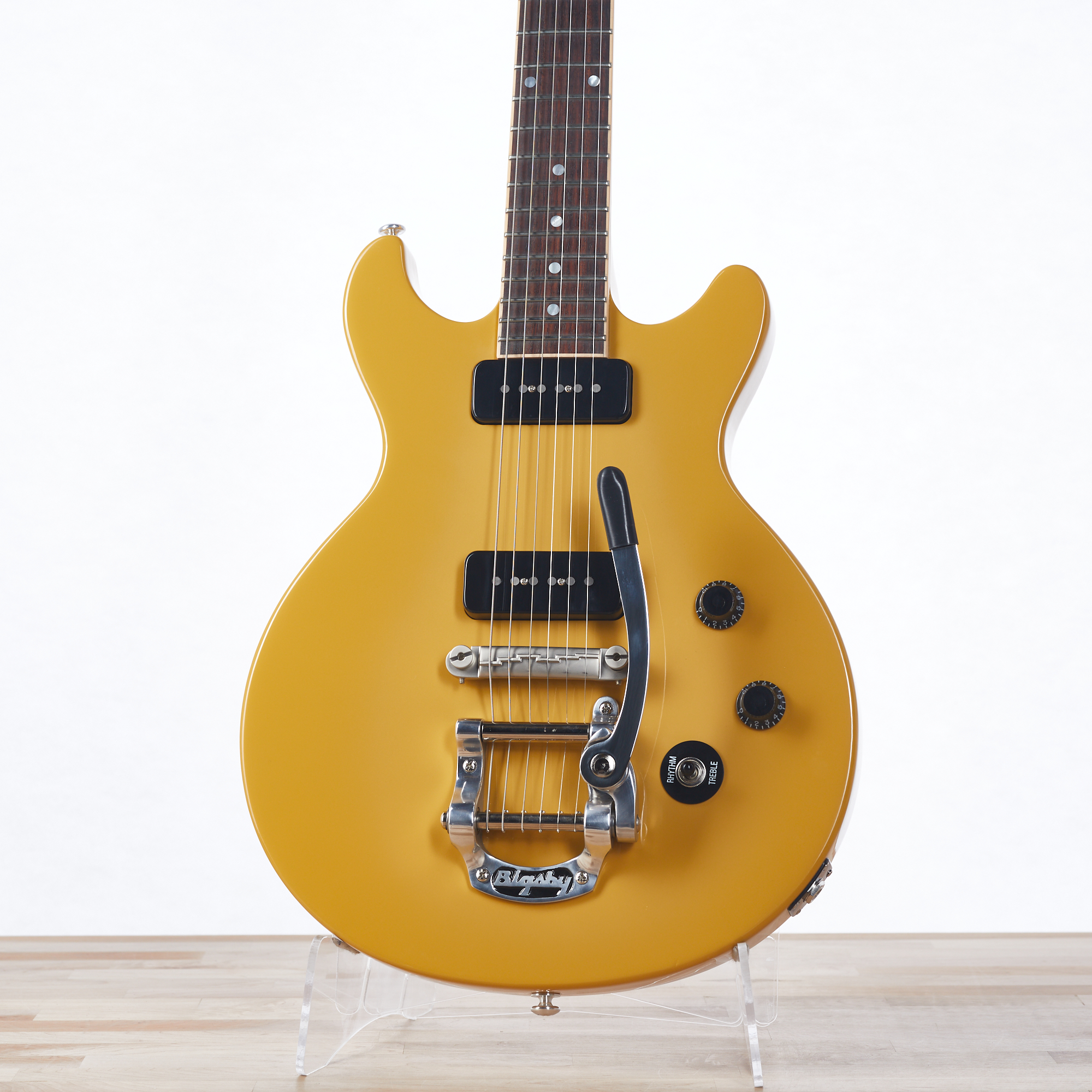 ---
Flying V
MODDED W/ BLACK METALLIC HARDWARE AND PICKUP COVERS REMOVED TO SHOW BLACK BOBBINS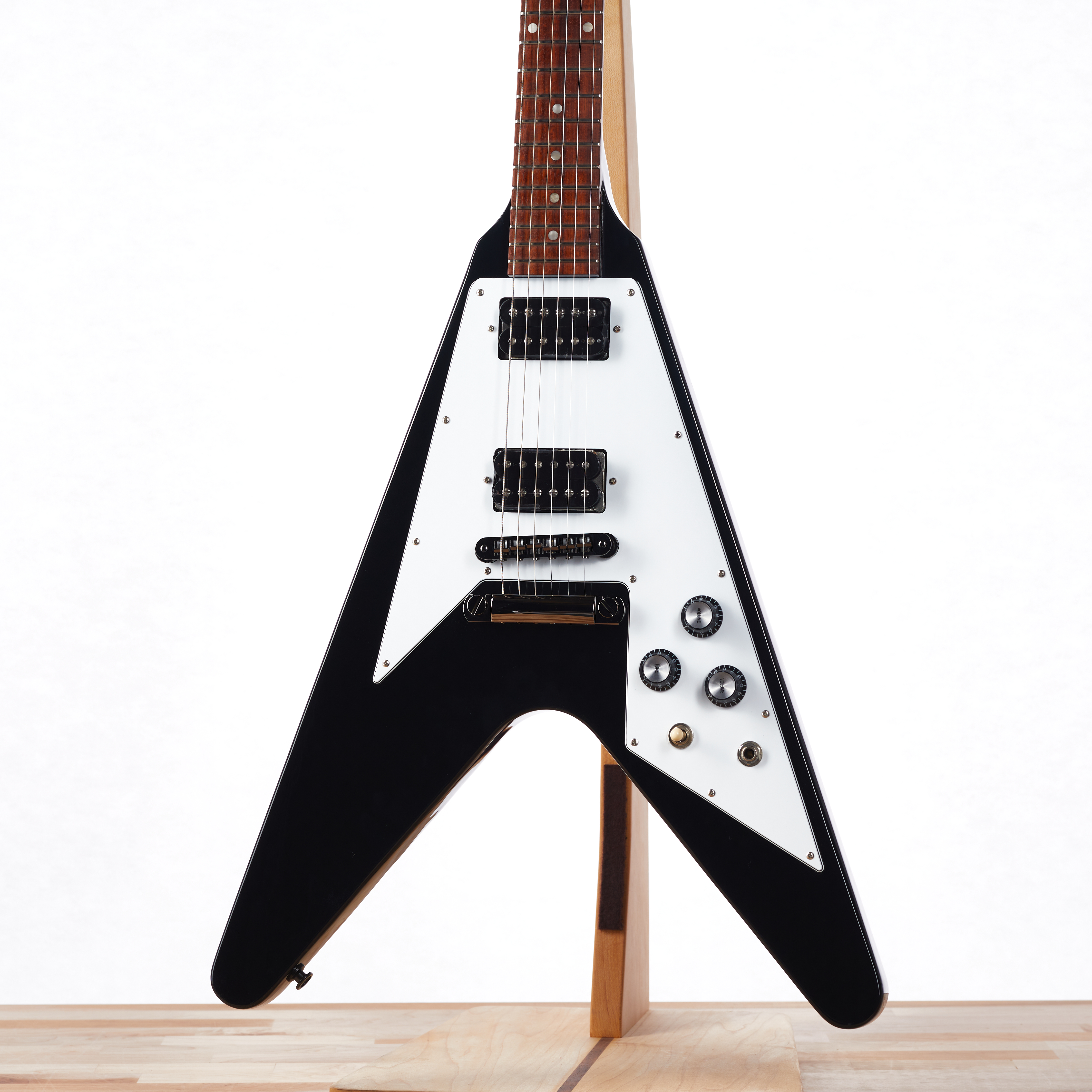 ---
Gibson J-45 Standard
W/ MINOR LACQUER SINK AND OTHER BLEMISHES, GET A DEAL ON THIS DEMO-STAMPED J-45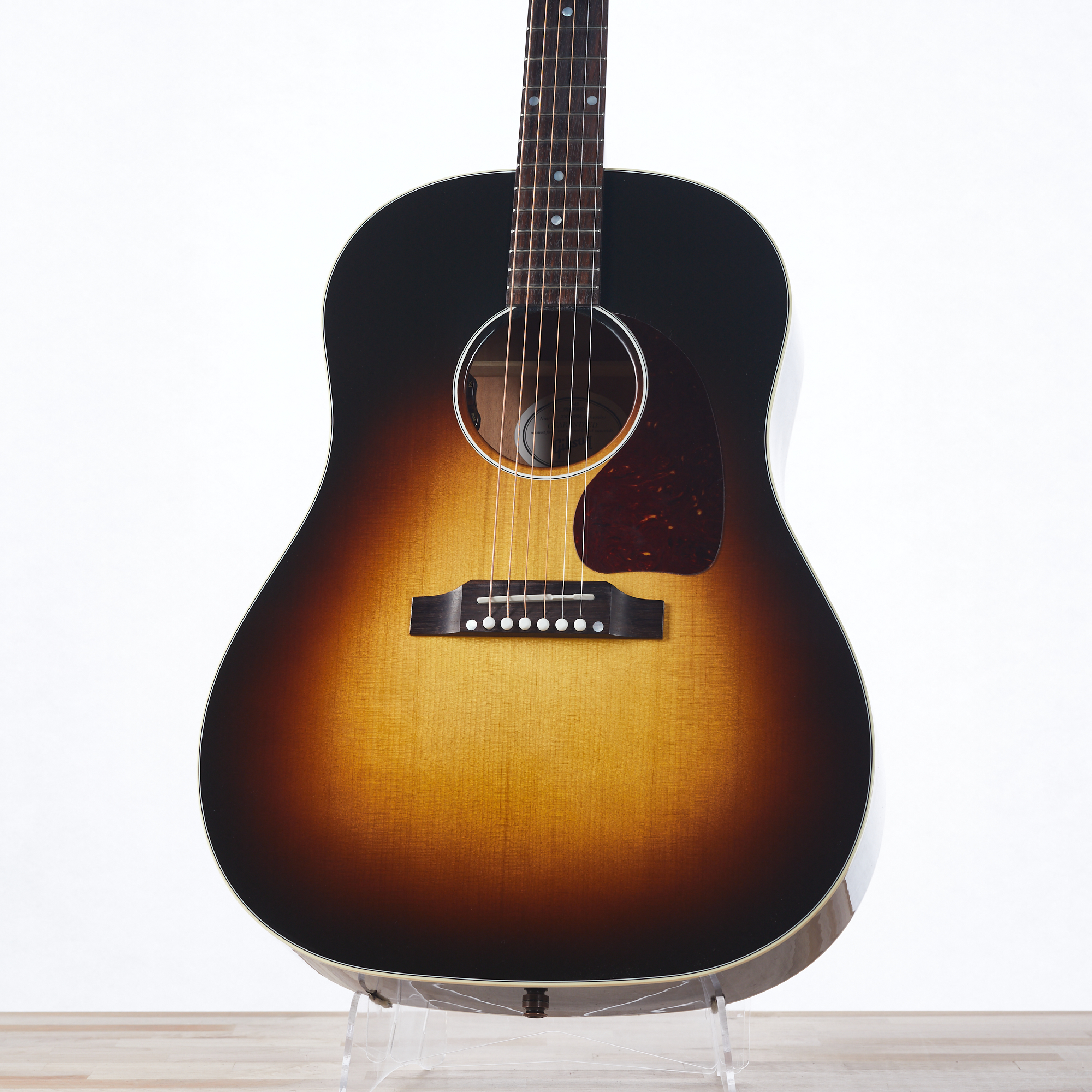 ---
SG Standard T
LIGHTLY BLEMISHED SG, MODDED W/ CHROME MAESTRO LYRE VIBROLA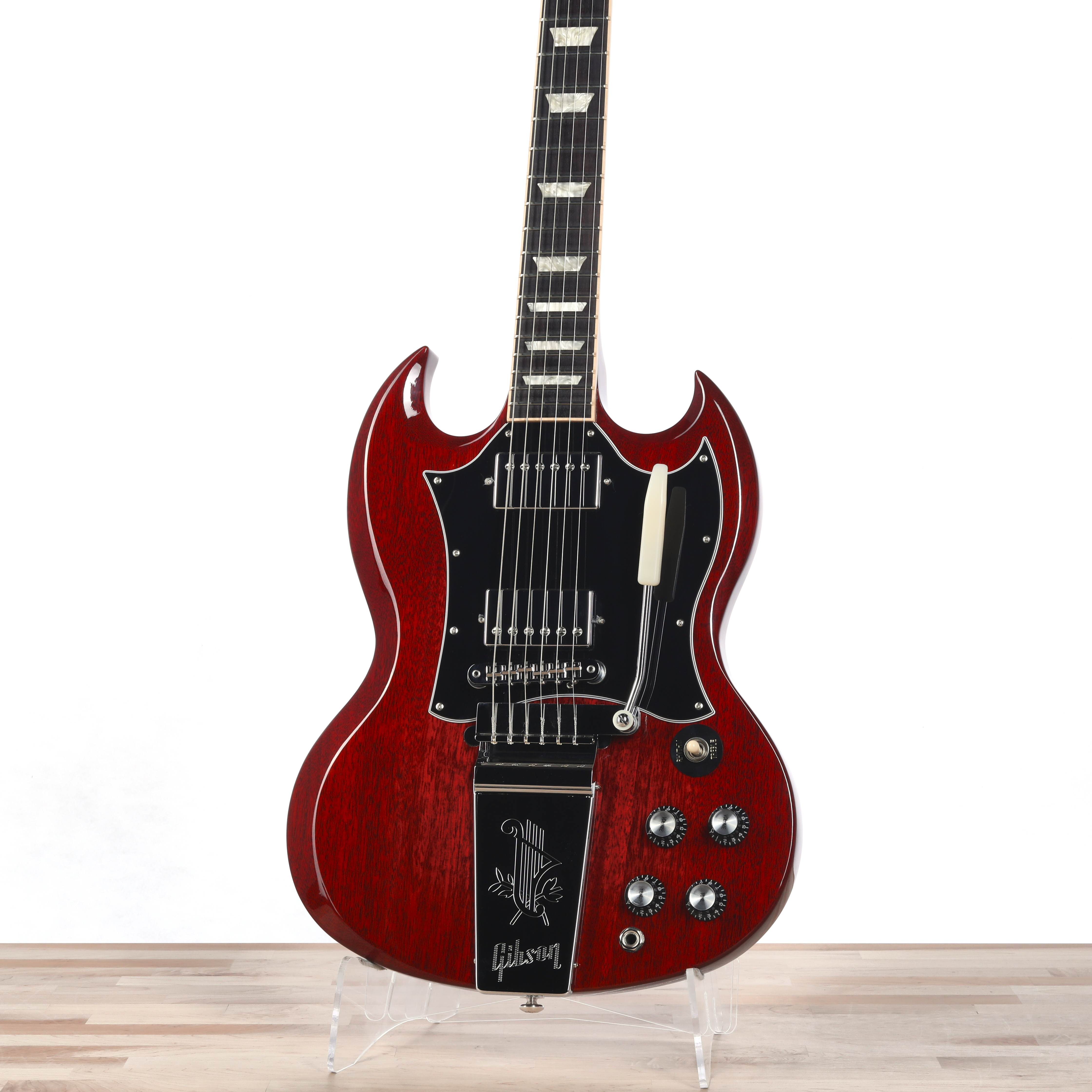 Demo Shop Guitars That Have Recently Sold
---
Gibson SG 12-String
1 OF 75 EVER PRODUCED. A 12-STRING SG W/ NECK-THROUGH CONSTRUCTION.
---
1961 ES-335 MOD Series
A FEW MINOR BLEMISHES DON'T DETRACT FROM THIS BLUE SPARKLE FINISH
---
Les Paul Deluxe
MODIFIED W/ BIGSBY, CHROME-COVERED P-90, AND BLACK KNOBS, PICKGUARD, AND TUNERS
---
Firebird Lyre Tail Limited
MODDED W/ TREMOTONE-STYLE VIBROLA ARM AND WITCH HAT KNOBS
---
N-225
AN EXPERIMENTAL AXE W/ A TRADITIONAL HERITAGE CHERRY FINISH
---