Photo courtesy of Paul McCartney
Welcome to the latest installment of our Show Us Your Space series, where we explore and celebrate the unique music-making environments of studio owners, independent builders, and musicians at all levels.
Today, we have something extra special—an intimate peek into the music-making environment where one of our favorite and most legendary rock 'n' roll stars of all time Paul McCartney made his most recent record, newly out today: McCartney III.
Following in the footsteps of McCartney (1970) and McCartney II (1980), McCartney III sees the prolific musician again acting as a one-man band—writing, playing, and producing the whole record himself. And for Reverb, McCartney has been gracious enough to showcase some of the gear that was integral to this album's creation.
Have a look below at some of Paul McCartney's most important gear and the history behind it, and be sure to check out McCartney III available now.
---
Fender Telecaster
PAUL MCCARTNEY WITH HIS 1954 TELECASTER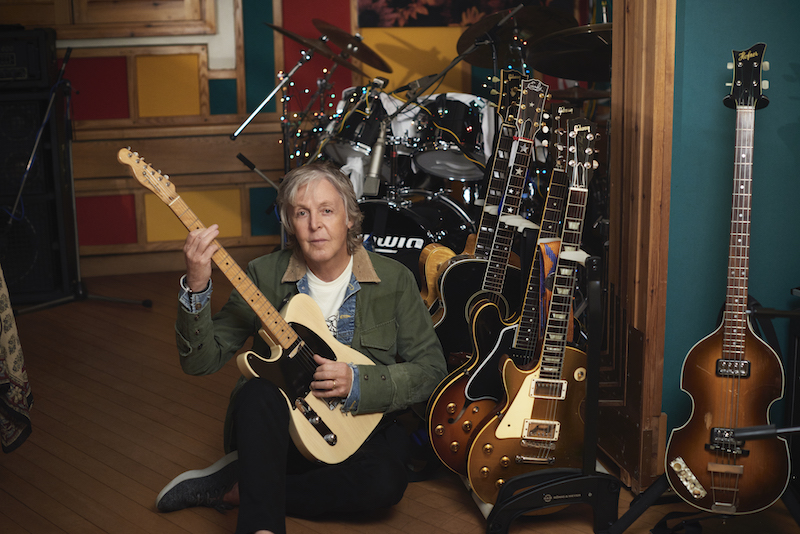 Here we have a rare 1954 Fender Telecaster in mint condition. It's a fantastic and classic-sounding instrument that was a gift to Paul McCartney from his wife, Nancy. You can hear this guitar showcased on the track "Pretty Boys." McCartney plays this Tele through his vintage Vox AC30 amplifier for that track's main guitar part. You can also hear this guitar notably used on the track "Lavatory Lil."
---
More Iconic Strings
PAUL MCCARTNEY'S CLASSIC UPRIGHT & ICONIC 1963 NUMBER ONE BASS
Kay M-1 Upright Bass
This beautiful Kay M-1 upright bass is estimated to be from the year 1952 or '53 and was previously owned and played by Bill Black while he was playing and touring with Elvis Presley. Paul McCartney received this M-1 as a gift from Linda McCartney and also played it back in 1995 on the last "new" Beatles recording, "Real Love." On McCartney III, you can hear Paul playing this bass on the songs "Pretty Boys" and "Women and Wives." He recorded it using two vintage U 67 valve mics and a speaker cone (used as a mic).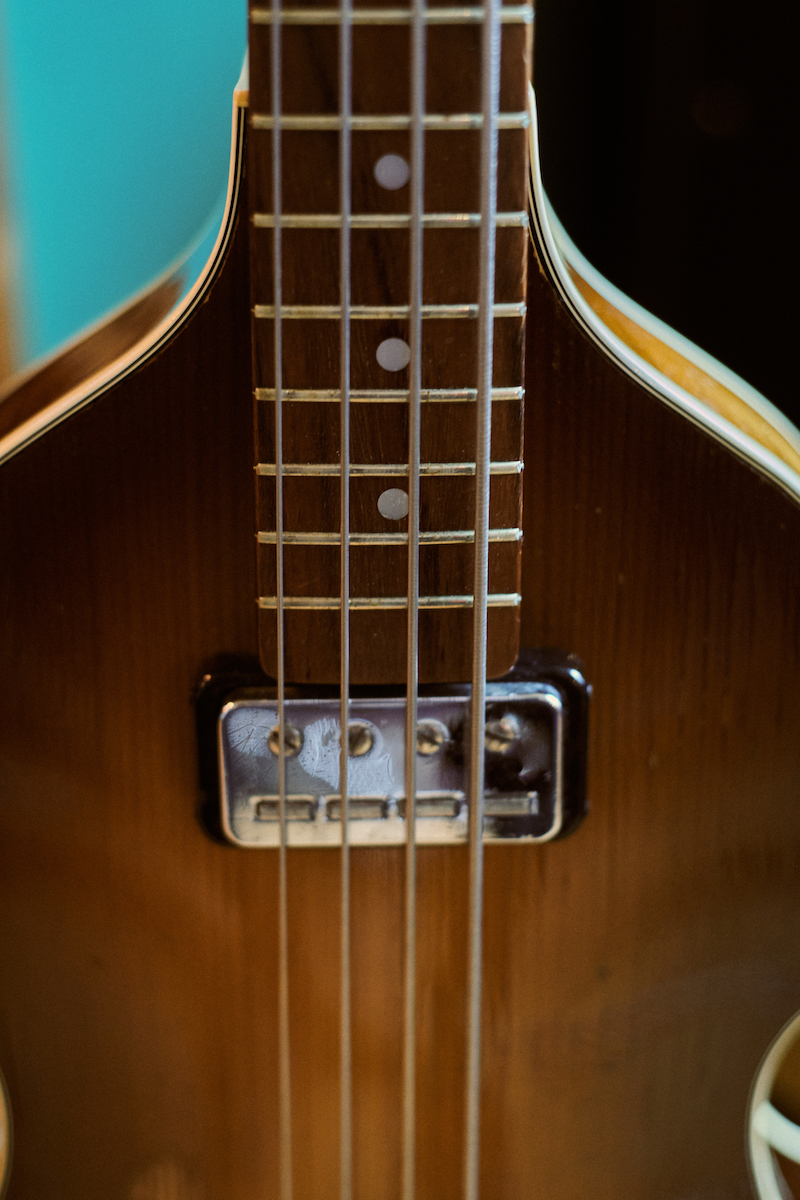 The 1963 Hofner 500/1
Here is Paul McCartney's absolutely iconic 1963 Hofner 500/1 Number One bass that's been used on countless recordings and played on stages around the world throughout his career. Of course, it was also featured on McCartney III as well.
---
A Standout Effect
PAUL MCCARTNEY'S LIMITED EDITION HOFNER TIME AND AGAIN
Here we have a limited edition Time and Again pedal, also made by Hofner. It's an individually handmade all-analog delay that's an important part of Paul McCartney's current pedalboard.
---
Vintage Tape Machines
PAUL MCCARTNEY'S VINTAGE BRENELL & STUDER J37
This pictured vintage Studer J37 Tape Machine was originally part of Abbey Road's gear locker, and Paul used it on McCartney III to overdub the floor toms in the intro of "Slidin." The drums were recorded at double speed (15ips) and then played back at 7.5ips—so, were an octave lower and added a much deeper tone.

Paul McCartney recorded guitar riffs for "Find My Way" into another vintage tape machine as well, this one a Brenell. The Brenell was also used on "Deep Deep Feeling" to create a "tape loop orchestra," which consisted of two different chords, each made up of five notes.
---
The Recording Console
PAUL MCCARTNEY'S NEVE V SERIES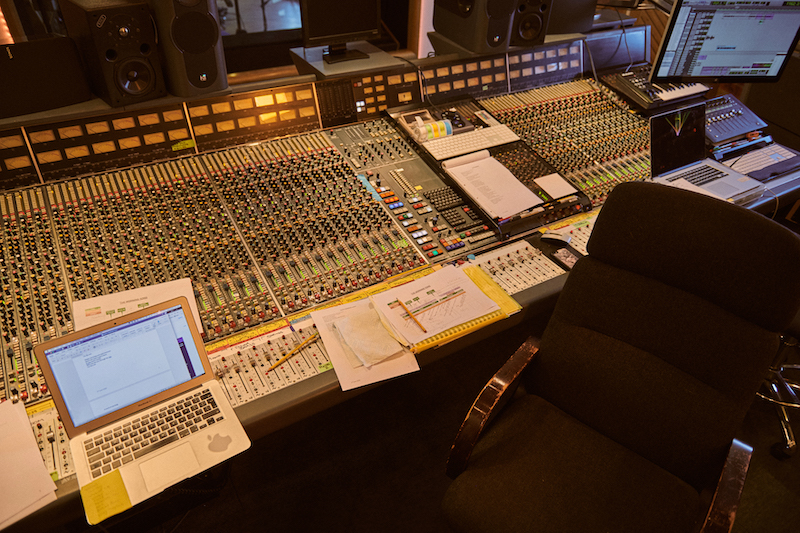 This console has been the centerpiece of Paul McCartney's studio since the early 1990s. Everything that has come out of his studio since has been recorded on this board.
---
McCartney's Keys & Synths
PAUL MCCARTNEY'S MUSTEL HARMONIUM & MOOG MINIMOOG
Mustel Harmonium
McCartney III opens and closes with a blended mix of Harmonium and Indian Harmonium. This Mustel Harmonium was another piece of gear that was originally part of Abbey Road's gear locker but now belongs to Paul.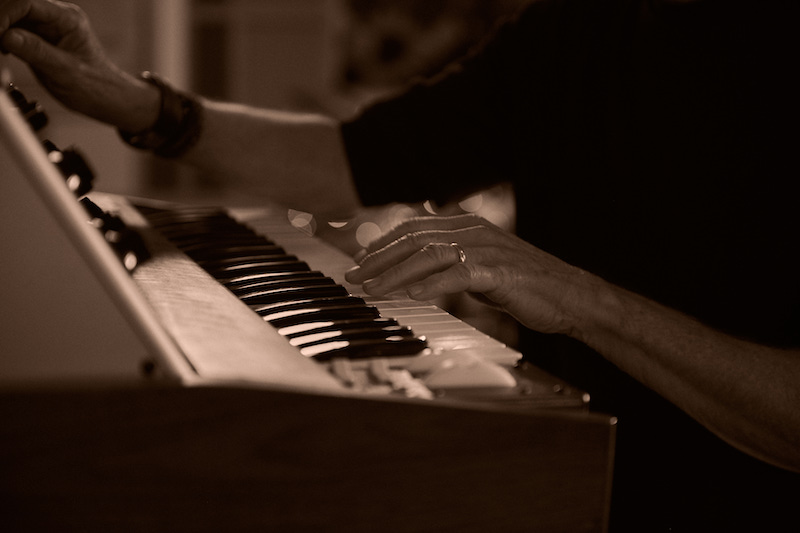 Moog Minimoog
This Moog Minimoog dates back to Paul McCartney's days in his band Wings. It's used throughout all of McCartney III—notably as the second bass part on "Find My Way" and "Lavatory Lil."
---
A Custom Switcher
PAUL MCCARTNEY'S CUSTOM PETE CORNISH AMP SWITCHER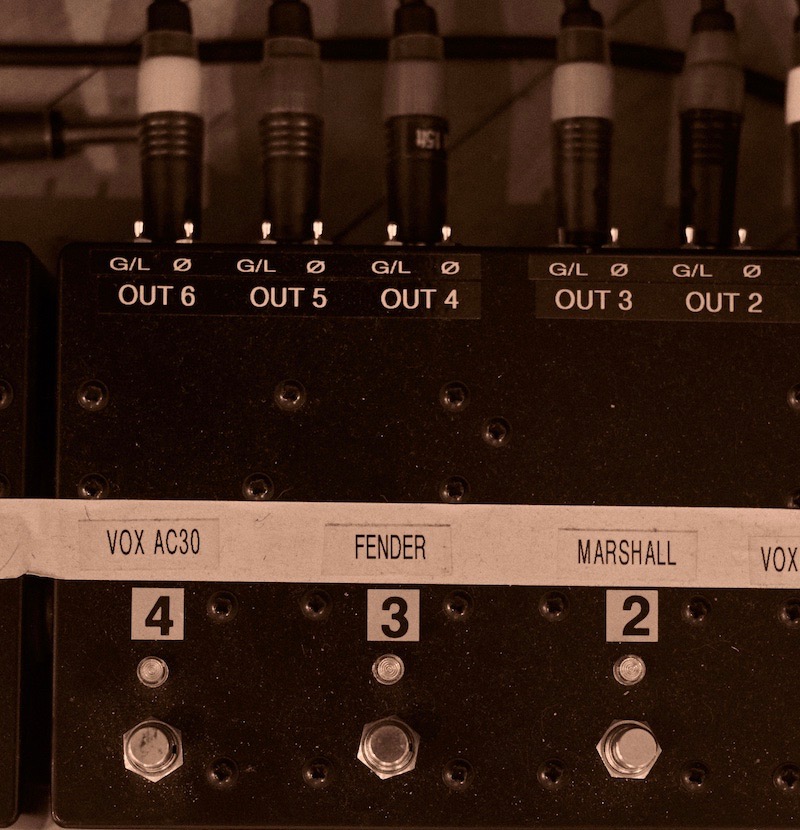 This is another important part of Paul McCartney's studio: his Custom Pete Cornish amp switcher. All of McCartney's guitar and bass amplifiers are routed through this amp switcher.
---
McCartney III is currently available to download for just $3.99 for a limited time here.
Show Us Your Space
See our entire series on professional and home studios.
Explore Now