In celebration of Roland's 50th anniversary this year, the brand is releasing a very special limited-edition of one of its most famous and longest-running offerings: the JC-120 Jazz Chorus.
For nearly five decades, the JC-120 Jazz Chorus has been a steadfast staple in studios and on stage all over the world. It's famed for both its outstanding clean tones and the special onboard chorus effect that became so popular, Boss spun it into its own standalone effect pedal, the now-famous CE-1 Chorus Ensemble.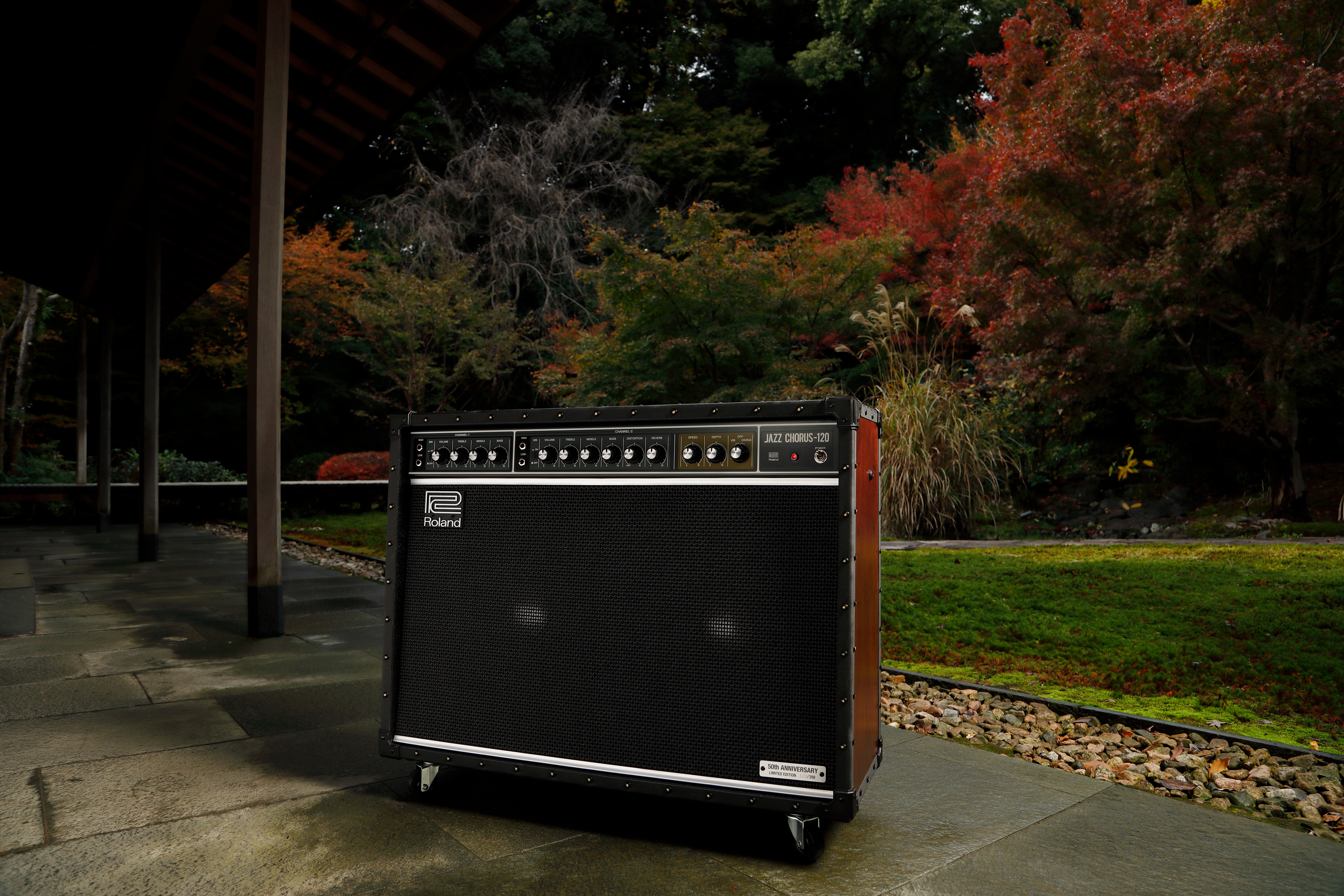 Limited Edition 50th Anniversary JC-120 Jazz Chorus
The Limited Edition 50th Anniversary JC-120 Jazz Chorus is faithful to the original, featuring two 12-inch speakers, immersive onboard stereo chorus, and the standard model's control layout. Each amp is housed in a cabinet featuring a beautiful natural cherry wood veneer with a deep burgundy open-pore finish, inspired by Japan's famous cherry blossoms.
Each amp will have dark gray grille cloth and be stamped with a special badge that features a hand-engraved serial number. This is truly a special edition JC-120, with Roland offering a one-time production run of just 350 units.