The original Novation Circuit has been a go-to groovebox since its release in 2015. A standalone synth, sampler, and sequencer, it's a feature-rich instrument with a simple interface, making it a quick and satisfying tool.
Today, Novation is releasing Circuit Tracks, a next-gen iteration that brings in feedback from original users to offer even better and faster ways to create and perform music.
---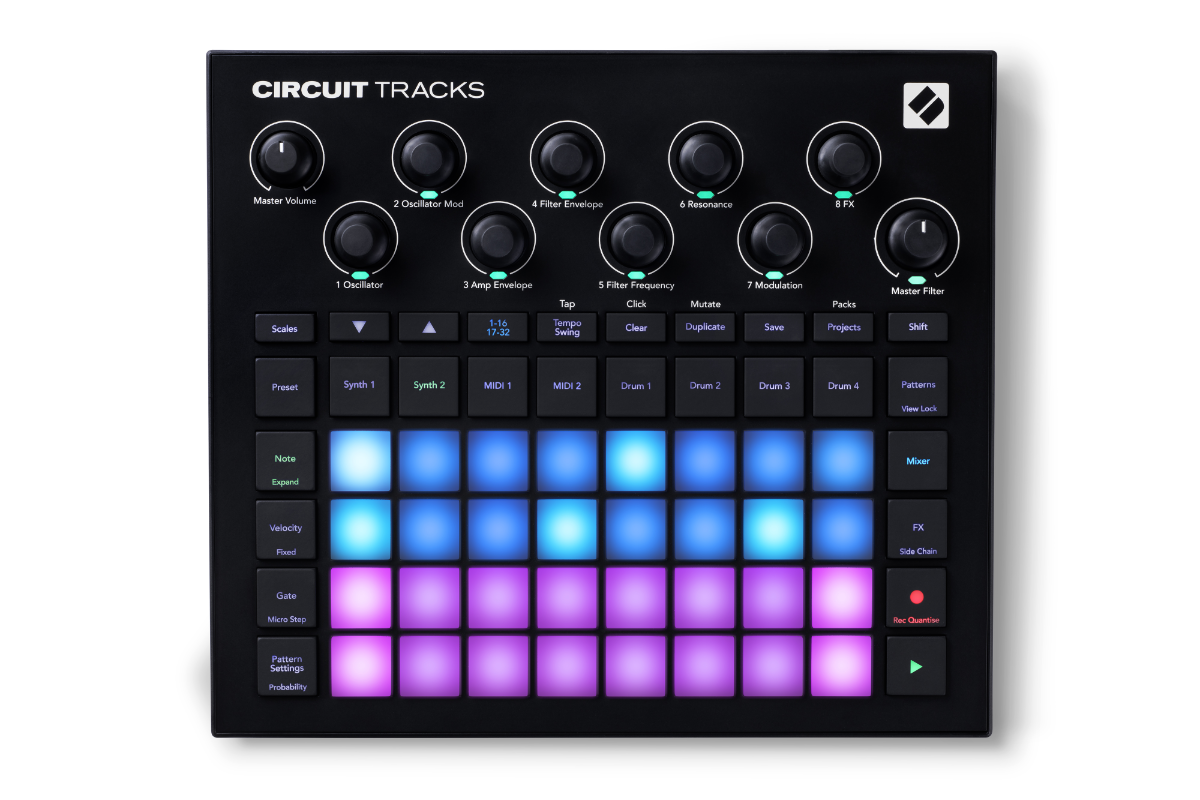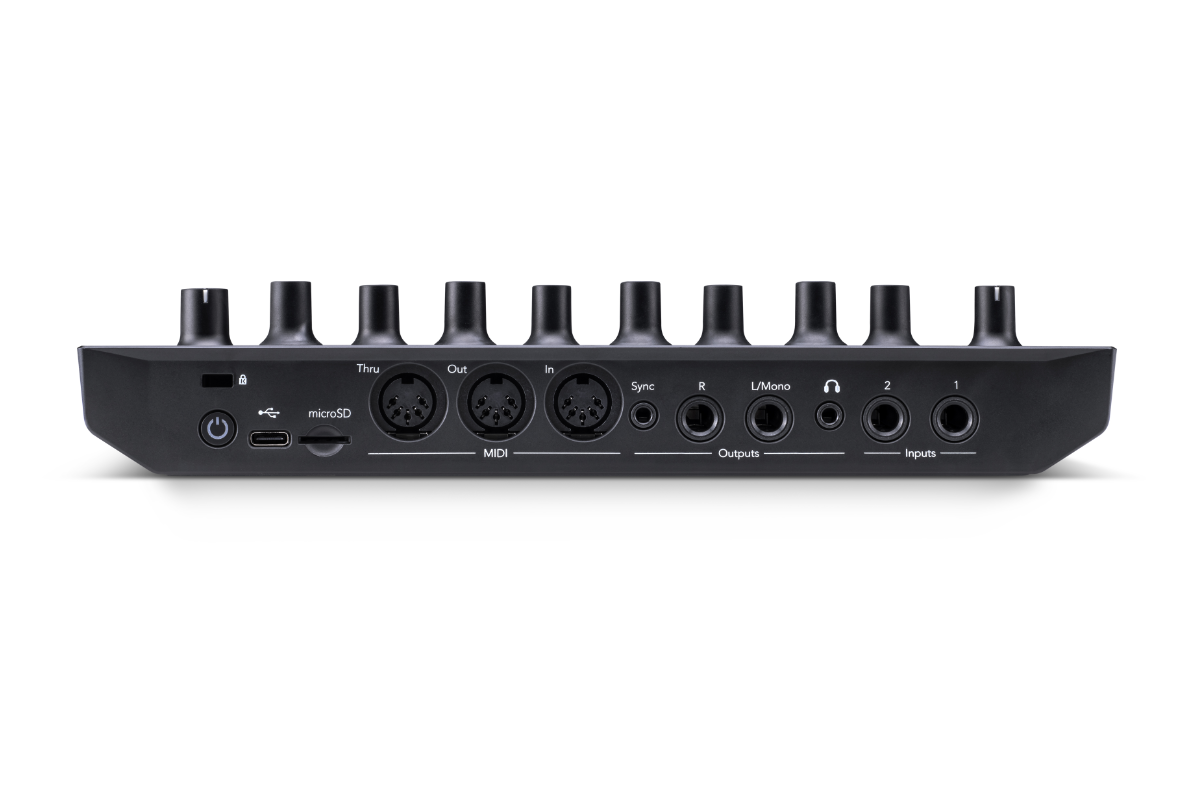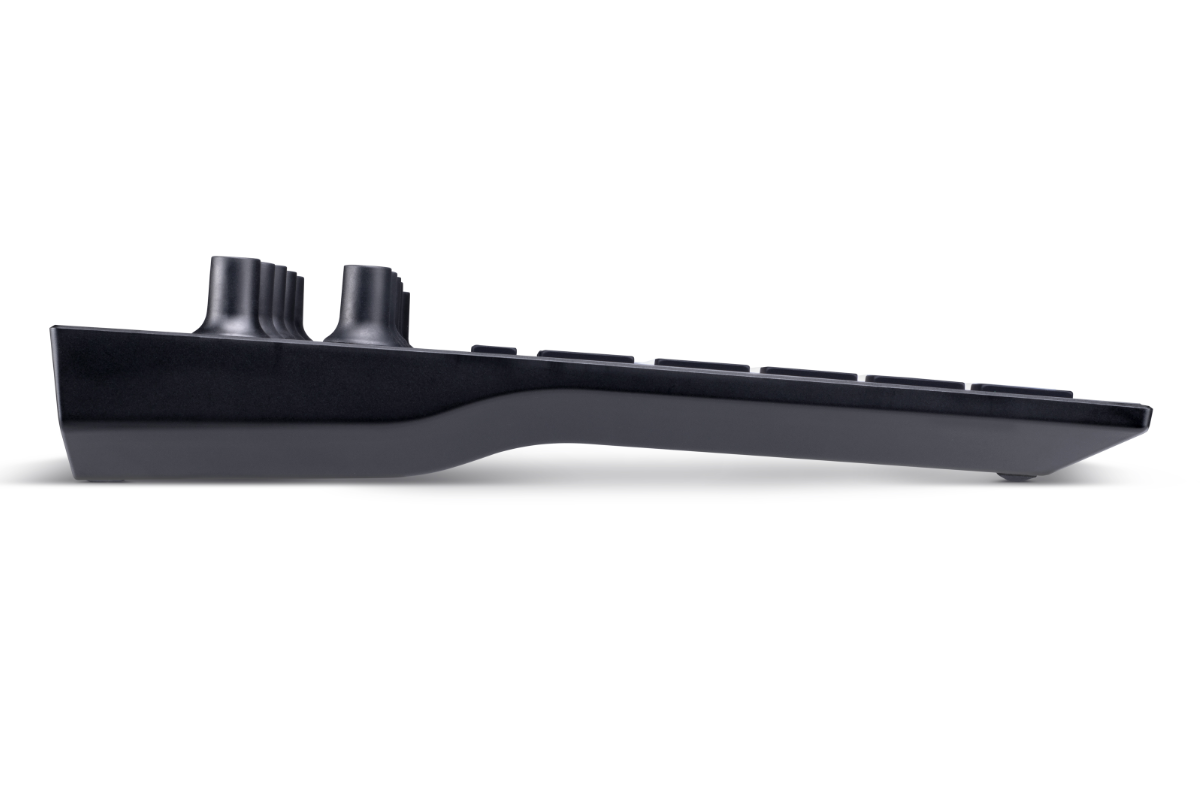 ---
Circuit Tracks is a hands-on instrument, with all the controls you need in knobs and buttons. There's no painstaking menu-diving here. With dedicated MIDI tracks, you can use it just as a powerful sequencer that can control the rest of your rig. And it has a built-in rechargeable battery for easy use anywhere.
But like its predecessor, what's most fun about the Circuit Tracks is that you can make full tracks with it alone. With two digital polysynth tracks and four drum tracks, building up beats and songs with the preset sounds is a great way to get the creative juices flowing. Or you can load your own samples and shape them with the Circuit Tracks' sonic parameters and onboard effects like reverb, delay, and compression.
A Novation release video that shows the song "Chasing Tides" being performed with the Circuit Tracks.
Product specs include:
32 RGB Backlit Velocity Sensitive Pads
28 RGB Backlit Tactile Click Buttons
8x Endless Encoder Macro Knobs with RGB indicators
USB-C Socket, Kensington MiniSaver Slot, 3x MIDI DIN (In, Out, Thru)
MicroSD card slot
3.5mm Sync Out, 2x Mono Audio In, Unbalanced Stereo Out, Headphones out
Volume Knob, Master Filter Knob with centre detent
Edit and create synth patches, add your own samples, backup projects, and more with Novation Components
Circuit Tracks will be available for $399.99 USD. Or find original Novation Circuits, Novation Circuit Mono Stations, or all Novation products on Reverb by following those links.