The 20th Anniversary Blu-Ray SteelBook of School of Rock is available now from Paramount Home Entertainment.
A spectre is haunting the hallways of Horace Green Preparatory School. He has a faded cherry SG in one hand and an Olympic White Flying V in the other. He is 30 years old, behind on his rent, and contrary to what he tells the principal who just hired him to substitute teach, he is not who he says he is.
If only she knew he was just kicked out of the hard rock band he helped form after attempting to stage dive at a small capacity nightclub. If only she knew that he isn't sticking to the school's curriculum. If only the parents of her students knew that he has indoctrinated their children into an ideology most threatening: the art of forming a band and rocking out.
The culprit in question is Dewey Finn, the quixotic, persuasive protagonist of the 2003 Richard Linklater film School of Rock, played by an instantly lively and lovable Jack Black. I can't remember which of my fifth-grade friends I watched the movie with the weekend that it opened 20 years ago, but we were almost certainly the same age as the kids that Dewey taught, and we might as well have been his students.
As the plotline played out, we were effectively introduced to the classic rock canon in one fell swoop with all its power moves and mechanics, and in the months to follow that first viewing, you could hardly enter a guitar store in the suburbs without witnessing a fellow 10-year-old struggle through "Smoke on the Water."
For many millennials in music, School of Rock served as the gateway to a seemingly limitless world of unabashed creative expression. Like Brian Eno once famously said of The Velvet Underground's first album, it was as if everyone our age who saw it went on to form a band.
Marshall half-stacks, rapid-fire drum fills, and Dewey's delusions of grandeur apart, a rewatch as an adult can only prove the film has aged like a fine wine. It should frankly be filed alongside other cultural texts about teamwork, early adolescence, a subversive strength of will, and what it means to go against the grain of the mundane—or as Dewey phrases it, "sticking it to the man".
To celebrate 20 years of School of Rock, here is the story of the film's conception and production, a look back at its legacy, and a survey of the motley crew of musical minds that made it happen. The 20th Anniversary Blu-Ray SteelBook, which features nearly an hour of legacy bonus content, is available now from Paramount Home Entertainment.
---
Jack Black, Joey Gaydos Jr., Rivkah Reyes, and the cast of School of Rock rehearse in class. Photo courtesy of Paramount Pictures.
---
Making the band
Twenty years before striking gold with The White Lotus, his pastiche of privilege for HBO, Mike White's next-door neighbor had already established himself as one of Hollywood's turn-of-the-millennium rising stars. Jack Black was a few years out from his breakout role as another amateur musical expert, the smart-assed record store employee Barry in the 2000 romcom High Fidelity, while White had a few writing credits on Dawson's Creek and Freaks and Geeks under his belt.
After working together on the coming-of-age comedy Orange County and crossing paths at a few parties, Black began sending White the scripts he had been asked to star in. As the actor told The New York Times in a 2003 profile, most if not all of the prospective roles had him typecast as "boring frat-guy garbage."
White was inclined to agree. "I'm reading these scripts and I was like, 'I could do better than this,'" he said in 2018. "I had the idea of him leading a band of little kids—somehow, it just seemed like a funny visual. Then I got the idea that it would be fun to have him be more of a W.C. Fields a little bit, like a guy who isn't really someone you'd want around kids, but that's part of the fun with it."
---
"Space Oddity" as performed by The Langley Schools Music Project.
---
When writing the screenplay, one of White's guiding lights came in the form of a compilation of recently released recordings from the late 1970s of children's choruses singing AM pop hits of the era in a school gymnasium. The Langley Schools Music Project was conceived by Canadian music teacher Hans Fenger with students from four separate elementary schools in British Columbia. Among the songs in their repertoire were Paul McCartney's "Band on the Run" and David Bowie's "Space Oddity"—the Thin White Duke himself would later refer to their rendition as a "piece of art that [I] couldn't have conceived of."
The privately pressed records would collect dust and remain undiscovered until they were unearthed in a Victoria thrift store in 2000. The complete sessions were released as Innocence and Despair by Bar/None Records the following year, directly aligning with the writing of the film.
After a handful of drafts from White, it was producer Scott Rudin who suggested Richard Linklater to direct. By then, the cult filmmaker and founder of the Austin Film Society had earned a reputation with Slacker (1990) and Dazed and Confused (1993), and was only just beginning to take on bigger-budget projects. "With kids, it can easily fall into a cheesy cornball fiasco, but we knew with Linklater that it wouldn't," Black told the Austin Chronicle in a roundtable interview while promoting the film in 2003. "He wouldn't let it because he's got too much indie cred—he always stays within the realm of reality."
When the screenplay landed on Linklater's desk and he initially passed on it, the EGOT-winning producer wouldn't take no for an answer. "Rudin had been sending me stuff over the years," the director explained in the above talk. "The time was never right, but I could see that he knew that School of Rock could be a good movie. It was kind of interesting that I was a color on his palette. I used to have an attitude against that kind of hire." Linklater goes on to say that he was still unsure and undecided until meeting with the team to discuss the film's direction.
After the groundwork was laid out, he ultimately "felt chosen to do it. Something about having a kid, and the music, and I felt I really knew Dewey Finn. I never thought he was much of a loser… I think anyone who's passionate about something but who's not economically successful or viable is labeled a loser. But I've been saying that since Slacker."
---
Jack Black and Joey Gaydos Jr. in a scene from School of Rock. Photo courtesy of Paramount Pictures.
---
With Linklater on board, the seven-month process of casting the film kicked off in the summer of 2001, and thousands of kids between the ages of 9 and 14 auditioned. Considering Linklater's signature sense of auteurial authenticity, he wanted kids who were musicians rather than professional child actors. As luck would have it, casting director Ilene Starger had already established a knack for seeking out child talent, having just cast Lindsay Lohan in her film debut, the 1998 remake of The Parent Trap. Her team began the search for contenders at music camps across the country.
One of these was the Ann Arbor, Michigan, chapter of DayJams, a week-long program for children run by the National Guitar Workshop that culminates in a live performance and the production of a music video. It was here that the casting team discovered Joey Gaydos, Jr., the 10-year-old son of a Detroit session musician who once shared stages with the likes of Ted Nugent and Eddie Money. Despite his age, Gaydos already had a musical mentor in Cub Koda, the founding member of Brownsville Station who had written their Top 10 hit "Smokin' in the Boys Room" in 1973. Not to mention, he had prodigal guitar chops that rivaled Ron Asheton of The Stooges, and boasted an encyclopedic knowledge of the Michigan rock scene he was raised on.
After the casting agents reviewed his performance on the DayJams tape, Gaydos was recruited to audition for the film in Chicago. Despite not matching with the character description, he was asked to read for the role of the Asian-American student Yuki, the shy guitar player that would eventually evolve into Zack Mooneyham. It was at the audition that he met 12-year-old Kevin Clark, the Highland Park native who would become the band's excitable drummer Freddy Jones.
"Him and I were the last two auditions of the day," Gaydos tells me, sitting in his home studio in Kalamazoo, amidst a rack stand full of guitars and an array of Arturia synths. "They had an electric drum set there, and I auditioned with a sunburst Hamer Explorer. I got done, or he got done—one of the two—and while the other one was in there, the casting agent ran out and asked me to come back in." Their connection was instantaneous. "He and I just hit it off, closer than all of my bandmates I was playing with in Michigan. Already he was just like, 'What do you want to play?' It was just beautiful, man. Instant chemistry." After running through a scene, they performed "Day Tripper" and "Iron Man" together for the casting team.
It would be two months before Gaydos would receive the call to read in New York for Richard Linklater. "We drove 10 hours from New York just to make the most of it," he recalls. "Being in the city for the first time was a blur. I don't remember much of the audition itself, but I do remember the guitar stores on 48th Street. I had already been reading about those places and the biographies of Hendrix that I had."
After a few more months, he was asked to fly out to Los Angeles to meet and read with Jack Black at Paramount Studios. "There was another kid that I thought nailed the description that was running through scales in the practice room, and meanwhile I was a very talkative kid," Joey remembers of the trip. "If Jack and I weren't talking about the first couple of Zeppelin albums within five minutes, I don't think that I would have made the cut." Prior to the audition, his only experience with Jack Black was sneaking in a screening of Saving Silverman with his friends when his parents weren't looking. "While he was a massive celebrity, it wasn't like he was Jimmy Page or anything to me. I guess through talking to him about music, we were able to make a connection that kept a barrier between us. I think that probably sealed the deal."
Gaydos still fondly remembers the day that he learned he had gotten the role of Zack. "I got home from school, the landline rings, mom picks it up—she might have even gotten me on the phone, and we were both listening." He recited Starger's message verbatim: "Pack your bags. You got it. You're the guy."
---
Aleisha Allen, Maryam Hassan, and Caitlin Hale sing backup for the School of Rock band. Photo courtesy of Paramount Pictures.
---
Production began in New York City the following year. According to Gaydos, the casted children and their families were set up at the Intercontinental Hotel on 48th and Lexington. "That was already a culture shock—getting the nitty gritty of what this experience and the schedule was going to be like," he says. "The first thing that I remember was getting together for the big table read with all the kids, as well as Jack and Joan Cusack [who portrayed the school headmaster, Principal Mullins]."
Shooting locations were scattered across the broader five boroughs. The fictitious Horace Green prep school was made up of two separate locations—for the exteriors, they relied on the Gothic architecture of Wagner College on Staten Island, while they relied on a single hallway of Buckley Country Day School in Long Island for the shots inside the school. Meanwhile, the stagedive sequence that serves as the film's opening was shot at the Northsix nightclub on 6th Street in Brooklyn, which was later rebranded as Music Hall of Williamsburg after briefly closing its doors the year of the film's release.
Looking back in retrospect, Gaydos has nothing but fond memories of his time on and off set in the Big Apple. "I loved being around kids my age that were from New York City and had accents and completely different upbringings and musical influences from me," he elaborates. He vividly remembers working on music with Kevin Clark and Rivkah Reyes—the 10-year-old Chicago native who was cast as the band's quiet bassist, Katie—completely separate from the film's production in their free time in the hotel. "Our rooms were adjoining, and we just had this dynamic. We were like these mini versions of adult musicians. I remember getting really ambitious with Kev and Riv and wanting us to learn 'Paperback Writer' and all its harmonies." However, when it came to learning the music they would have to perform on set, the kids could not simply be left to their own devices.
The real-life Dewey Finn
Enter the real-life Dewey Finn: Jim O'Rourke, who was hired to be the actual music teacher of the School of Rock band while the film was being developed.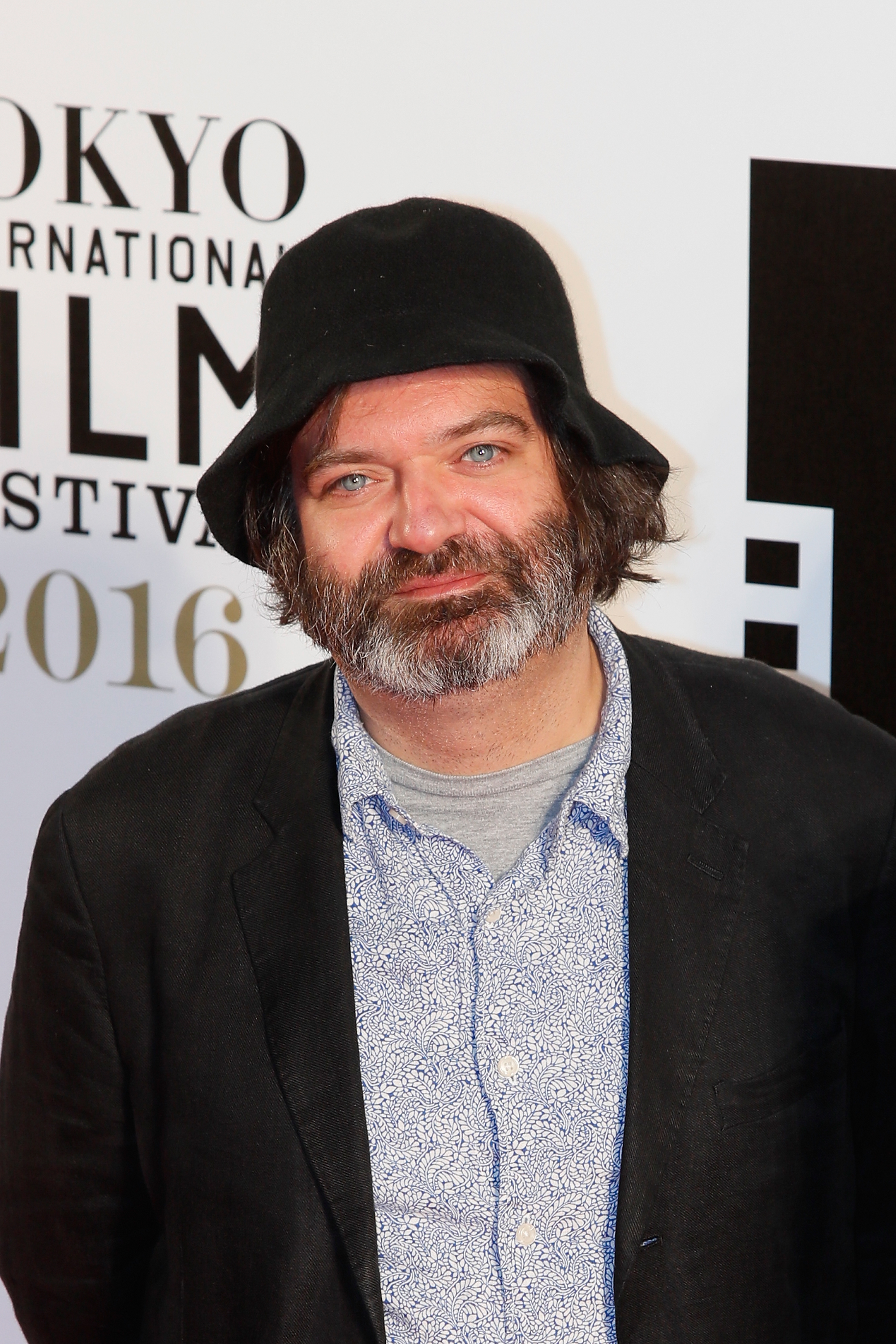 O'Rourke—the highly-revered record producer and beloved elder statesman of experimental music who has worked with everyone from John Fahey to Joanna Newsom—may strike some as a strange choice. Talking to Reverb in 2023, he describes himself as "not a kid person," and—having lived in Japan for almost 20 years—he says he has hardly felt the desire to pick up an instrument during the past few. While his output remains peerless and prolific, as of late he self-identifies less as a musician and more as a sonic researcher immersed in the sculpting of sound.
At the time the film was being developed, O'Rourke had just moved from Chicago to New York and had joined the lineup of Sonic Youth, doubling on guitar and bass. He had been roped into working on the film as a consultant by its music supervisor Randall Poster, himself a mutual friend of bandmate Lee Ranaldo. Linklater and his team were seeking a consultant—in this case, a musician to teach the kids in the band how to play together.
"They needed someone who could read and write music and could play in the traditional sense," O'Rourke tells me the morning after a typhoon over cigarettes and coffee on Zoom. He speaks from the comfort of his studio in the Japanese countryside, better known to his fanbase as the Steamroom. "He had known that I had been a guitar teacher for about 10 years in Chicago. They didn't just need a musician—they needed someone who could teach music, and the things that go along with it."
When the kids weren't shooting, O'Rourke conducted afternoon band practices at Echo Canyon, the Sonic Youth-owned studio on Murray Street located a stone's throw away from where the World Trade Center once stood. "When you came out of the elevator, the control room was to your left, which was where all the mothers would stay. To your right was the live room—I'd have a list of songs that I was to teach them." Jim would run the kids through their parts for all the scenes where they rehearsed in class and made sure their chops were tight.
One particular point of focus was getting Robert Tsai—who played the band's keyboardist Lawrence—acclimated to rock keyboard technique in the Ray Manzarek tradition. "Depending on where their musical background was coming from, I had to be able to teach or present from that position," he continues. "That said, Joey and Robert were absolute naturals. They could really play, and it was no problem for them. Joey could play better than how he was supposed to in the movie, and Robert was a classically trained musician, so he needed parts so he could be less stiff rhythmically."
---
In these behind the scenes clips, Jim O'Rourke rehearses with the kids at Sonic Youth's Echo Canyon studio.
---
By the time the shooting schedule picked up, Jim went on set to help direct their musical performances while Linklater was fixated on other production details. "They'd rehearse the song, and I'd say, 'Okay, Joey, do this, blah blah blah'. I'd then get out of the way, far back, and they'd do a take. Then they'd check the gate, and they'd also check the dork—which meant me—and they would ask if the performance was okay. I don't think we ever had to do another take because of how the performances sounded."
Over the course of the rehearsal and production process, Joey—who rehearsed on a Korina Flying V—quickly learned to look up to Jim. "He was a very laid-back dude, not the stern producer you'd imagine he is. He was corralling it with energy, man—really tuned in and thoughtful. There seemed to be thought behind everything, and even if there wasn't, it was informed by artistic decisions and instincts. I remember being in his apartment: there was the turntable, there were some roaches over there, there were some instruments set up. I remember him giving me a copy of [Sonic Youth's 2002 album] Murray Street before it came out. I was not so ready for the noise aspects and the hardcore aspects of it at the time," he laughs. "By the time we were doing the promotional events, it had already felt like we were a band. His influence did not take a hold of me until many years later. A goal of mine would be to record with him someday."
During rehearsals and shooting, the parents of the child actors had a room of their own on the soundstage and were instructed not to get too close to production. As Jack Black sums it up succinctly in the original DVD commentary, it is "impossible to rock out in front of your parents." Be that as it may, there were some situations on set that led to certain parental confrontations. "I almost got fired from the film," O'Rourke laughs as he lights another "wake-up stick." "There was a repair room in the back of Echo Canyon that we all used to use for repairing pedals. I would be back there some times, and at the time I was smoking roll-ups. Joey went back there during one of the rehearsals—I guess he thought it was the bathroom—and being a kid, he thought I was smoking pot. I never found out what really happened, but something was said to a mother, that mother said something to a producer, and a producer talked to Mr. Poster. He had to clarify on my behalf that I didn't touch drugs."
---
The Gear of School of Rock
---
Beyond band practices, Jim also juggled a few other duties during production. In an early scene in the film, Dewey watches the kids outside the door of their music classroom with raised eyebrows as they rehearse a school band arrangement of Joaquín Rodrigo's "Concierto de Aranjuez". "That's me playing everything," O'Rourke reveals to me. "It was recorded in the kitchen of my Brooklyn apartment." Coming from the man who would later play all the instruments on his wordless masterpiece The Visitor, this came as no surprise.
He also gave a 45-minute "bad singing lesson" to Miranda Cosgrove, the youngest member of the cast, who played the precocious overachiever and band manager Summer Hathaway. "She was really, really delightful," O'Rourke says. "It had been a note that had been taken that when they casted her that her vocal abilities had to be toned down to match the character." This was for the scene where Dewey assigns the members of the class their roles in the band and its crew, and she sings an off-key version of "Memory" from CATS. "I remember we had two little school desks facing each other. Mostly I was trying to make her laugh, because she took it really seriously." It appears that O'Rourke's teachings didn't stick—shortly after going on to star as the title role on the teen sitcom iCarly after the film's release, she signed to Columbia Records, who would release her pop album Sparks Fly in 2010.
On the chalkboard of the classroom was a visual diagram that depicted the evolution of rock music history and all its sub-genres over the course of 50 years. It appears during the film's famous montage sequence soundtracked to The Ramones' "Bonzo Goes to Bitburg", which depicts the band preparing for the battle of the bands. "When I wasn't dealing with the kids, one of my jobs was fact-checking the chalkboard," he explained. "Anyone who was on set that knew music contributed to it—it was started by Mr. Poster, and then Jack would add people. I added Sparks and Cockney Rebel to it."
"There's that shot in the montage where I'm playing guitar in a mirror in my bedroom," Gaydos remembers when I asked him to share which part of the shoot was most memorable. "I remember being driven to Staten Island, and it was just me in a rented house. We shot that scene from five in the morning until mid-day—a super long time. And that shot occurs for five seconds in the film, if that. I remember thinking, 'Man, there's just so much that goes into this.' It really stuck out to me."
---
Jack Black and Joan Cusack in a scene from School of Rock. Photo courtesy of Paramount Pictures.
---
Soundtracking School of Rock
Two weeks before the aforementioned battle of the bands scene was shot at St. George Theatre—a rococo 1,903-seat vaudeville theater built in Staten Island in 1929—the core team had not settled on which song the band would perform as the finale, and the pressure was on. Black and White, who lived together in New York during production, attempted to take matters into their own hands by drafting pages worth of lyric ideas. At one point, a song penned by Gaydos, "Sonic Boom", was even in the running—after all, the song in question was meant to be a Zack Mooneyham original. He remembers sitting with Rivkah Reyes at O'Rourke's apartment in DUMBO, listening to a CD that compiled together a few different contenders—one of which was apparently the Jeff Tweedy-penned "I'm a Wheel," which would become the only single on Wilco's 2005 O'Rourke-produced album A Ghost Is Born.
On Thanksgiving weekend in 2002, Jack Black caught a three-act bill at Roseland Ballroom in midtown Manhattan headlined by The Strokes, who were just wrapping up a year on the road promoting their debut album, Is This It. After he joined first act Jimmy Fallon on stage to perform a Christmas song, fellow fixtures of the Lower Manhattan garage rock revival scene The Mooney Suzuki took the stage. In a 2019 video interview with GQ, Black claims that he approached the band backstage after being impressed by their set and asked them to take a crack at writing the song. "They were so funny and hard-rocking," Black said of their supposed initial encounter. "I was like, 'God, I wish I could write a song like that.' It would be perfect for the end of the movie." He goes on to say that he handed a lyric sheet to the band and was sent a draft of the song the next day.
The band's frontman, Sammy James, Jr., remembers it slightly differently. "It was definitely quick," he affirmed when I spoke to him in the same East Village apartment he lived in while the film was shot. "My first memory was getting the full script in the mail, along with Mike White's lyric sheet. I recorded it on cassette on a four-track TASCAM Portastudio—I bounced a couple of the tracks to add the guitar solo, and it was a very minimal demo other than that."
When it came to reading the script and subsequently writing what would become the self-titled "School of Rock", James inevitably reflected on his own origin story as a guitarist. "I would have not been a musician had there not been an annual battle of the bands at my high school," he reflects. "That's what drove me to learn to play—the arduous practice hours that you have to go through with no reward at first. When I got to that scene, I was like, 'All right, this is meant to be' It was so easy to visualize the movie as I was reading it, so I just kind of played along with what would have been there." He delivered the cassette to Randall Poster's office, who had to dig through the closet to find a tape player.
The final studio recording would be tracked at The Magic Shop, the space on Crosby Street where David Bowie would record his swan song Blackstar before it shuttered in 2016. It was produced by George Drakoulias, the one-time Rick Rubin protégé whose earlier credits included records by The Black Crowes and Primal Scream. As James remembers it, the band "banged out the basics pretty quickly, but [I] remember going back in after a period of months after the shoot and trying a lot of different things out." James didn't think that the guitar solo he ended up tracking would be used, let alone his topline. "At the time, we were all such fans of Tenacious D, and Jack had legitimate pipes. He could sing circles around anything that my four-note range could do. I just put a vocal line in there for rhythmic placement, but people get demo-itis, and that ended up being the template of the vocal part."
Listening to what would become the self-titled song as an adult, it plays out like a final school project. In four minutes, it seems to pull from every record referenced in the class curriculum: there are flashes of Keith Moon's frenzied fills, fuzz-faced feedback à la Hendrix, a particularly proggy synthesizer solo that would not have felt out of place on a Yes album. According to James, his point of reference for the repeated staccato riff emerged from trying to work out a guitar arrangement to the sequencer-like intro of The Who's "Won't Get Fooled Again" months before. "That lick is doubled because I didn't have the stamina to play it for the full tune."
Eventually, James and the other members of the Mooney Suzuki were asked to make a cameo during said sequence, as a competing band backstage tuning their guitars. "That was kind of crazy because we still had not been told they were using our song," he remembers. "I was thinking, 'This could mean they're using it,' or that they felt so bad that we worked so hard on this track that they're going to give us a cameo as a consolation prize." It wasn't until Linklater approached them on set and thanked them for the song that they learned that they got the gig.
Meanwhile, Poster had tasked another seasoned alt-rock veteran with a separate assignment for the same scene. "The evil rival act at the battle of the bands needed a Creed-like power ballad," Craig Wedren tells me on a call from his backyard in Los Angeles. The former frontman of the freshly-split, Discord-signed post-hardcore band Shudder To Think was responsible for one of the most cryptic and compositionally bold rock records of the preceding decade—1994's Pony Express Record—and had worked with Poster a few years prior on a few fake glam rock songs for Todd Haynes' 1998 film Velvet Goldmine. "There was a bizarro connective tissue between alternative rock and nu-metal, or even boy band pop, which kind of came at the same time. That was sort of the death knell for Shudder To Think in the major label landscape," Wedren explains. "To use a parental term, there were a lot of 'big feelings' with our band at that moment in music. It was good to have a paid excuse to vent and exorcize some of those feelings into a subtle parody."
The song that Wedren wrote, "Heal Me, I'm Heartsick", would be performed by No Vacancy, the band that Dewey gets booted from during the film's first act. Its frontman Theo was played by none other than Adam Pascal, the Broadway veteran with a gritty tenor voice known for originating the role of the HIV-positive rocker Roger in the original 1996 cast of RENT. When asked if Wedren was embodying a character in the act of writing, his response was instant. "It's totally idiosyncratic, it's just in a different costume," he related. "The challenge is to always beat the thing you're aping, and to also hoodwink an unsuspecting audience into thinking they know the song already."
---
In this footage included as a bonus DVD feature, Jack Black begs the members of Led Zeppelin to use "Immigrant Song".
---
When they shot at St. George to a packed house, Black and Linklater used the opportunity to try to secure the film's most iconic sync license from a famously fickle band. A decade before, Led Zeppelin had refused Linklater's request to use their material for the classic rock-addled soundtrack of Dazed and Confused. However, they had already shot the memorable scene where Dewey sings along to the intro of "Immigrant Song" behind the wheel of his 1987 Dodge van following their successful entry into the Battle of the Bands. Between takes, Linklater instructed Black to record a video plea to the surviving members of the band asking them to use the song with hundreds of extras behind him in the audience. The footage was included as an extra on the original DVD release.
"Hey, Robert Plant, Jimmy Page, John Paul Jones, the gods of rock, one of the greatest rock bands of all time: we need your song, man," Black says in his signature slacker drawl as he stares into the camera over cheers from the crowd. "This is a movie about rock, and without that song, this movie will crumble into smithereens. Your song would be the hard-rocking cherry on the top of the mountain." He leads the crowd in a chant: "Lords of Rock Led Zeppelin, grace us with your mighty love." After receiving the video, the band swiftly granted their wish. When Robert Plant was asked about it in a 2023 interview with Vulture, he replied, "Our songs didn't come from Valhalla. It's not a preferred destination, either. I like the idea of taking the hammer to another time."
The day that they started shooting at St. George was also O'Rourke's last day on set. "The tech people did a really nice thing and they invited me to the location. I loved watching the carpenters building the set, and I wish I could have been there for the shooting of that, because that would've been with all the cranes and everything. Most of what I was involved with shooting-wise was more low-key." Before he left, Joey had asked Jim for a copy of one of his records. He brought a CD copy of his 2001 Drag City album Insignificance, which famously features off-kilter, erotic artwork from the Japanese underground comic artist Mimiyo Tomozawa. He handed it over to Joey, and when he remembered the pictures inside, he quickly asked for it back and said that he would sign it. He left for a tour with Sonic Youth the next day and never saw Joey again.
After shooting wrapped, Craig Wedren was once again tapped to provide the score of the film. "Because it's such a licensed music-heavy movie with a performance by the cast, I don't know that they were certain what they were going to need score-wise," Wedren admits. "By the time they got into post, I think it was pretty clear that it was going to need some score that really blended with everything else around it." He describes it as a perfect assignment that factored in his shift to scoring as well as his chops as a rock player. "I knew it wouldn't sound like one of those fake rock scores where you have a proper traditional composer writing for rock instruments. The whole movie has so much energy and warmth, so the score needed to have that too. It was first-thought-best-thought—Shudder To Think sensibilities with no vocals."
---
Jack Black and the School of Rock kids perform their self-titled song on Live with Regis and Kelly in October of 2003.
---
School of Rock on tour
As O'Rourke kept a booked and busy touring schedule up between wrapping on the film and emigrating to Japan, Wedren also took over his role and got the band ready to promote the film as it was released theatrically in October of 2003. On top of various international premieres in Europe, Japan, and Australia, the cast would appear alongside Jack Black on MTV, The Tonight Show With Jay Leno, and the short-lived Sharon Osbourne Show.
"They called me to manage and wrangle these rehearsals for their late-night promo schedule," Wedren elaborated. "This meant acting as the intermediary between parents, kids, and production, but also standing in for Jack, who was busy doing other things for a lot of the times we rehearsed and would only come in at the end. Between that, I would hang out with the parents and remind them gently that I couldn't help their kids' career in any way, shape, or form." He compares the experience of filling in for Jack and playing with the cast to his seventh grade band—The Immoral Minority—that would rehearse at his grandmother's house in Cleveland. "There was a whole lot of 13-year-old energy. I was very nervous and didn't know what to expect, but the second I got to the first rehearsal, I remembered, 'Oh, I know exactly how to do it.' It was the first thing that I did in my life, minus the parent ambassadorship."
"Regarding the full band performances, I remember really trying to take charge of that," Gaydos said when asked about preparations for the promo cycle. "When it came to working something out with Kevin and getting our stop-and-starts down, I had that all covered and I was ready. Those dynamics are what I had inherited from my upbringing." Joey's parents ended up traveling with him for the film's various premieres. "My parents were the rock dogs of the whole crew. They had lived a bit of that life and could speak on it without getting in the way—that you help and you step up when you have to." Sure enough, his father ended up sitting on bass for a performance at a premiere in Australia.
"One of the hardest things in my entire life was coming back from that film," Joey confesses. "Coming back to my one-horse town outside of Detroit, people just looked at you like, 'You're kind of acting a little strange and flamboyant.' I was like, 'No, I'm not. You're acting the opposite of creative. You're towing the line.'" In the year that followed the theatrical release, he put out a self-titled solo record and flirted with the prospects of relocating to Los Angeles. On top of recording with Mike Clink, the producer of Guns N' Roses' Appetite For Destruction, he worked on a few pilots and got offered a few deals at Fox, including a role on a short-lived sitcom starring Method Man and Redman.
Before too long, he realized that Hollywood life was not for him. "There's a part of me that wishes that if I knew what I knew now—to play the game, do what you have to—I would have done it. I had an agent and the whole nine yards, but I just wanted to keep learning. I also wanted to not be looked at as an outcast when I was back in school at Michigan. I couldn't keep going back and forth for pilot season and have no frame of reference with the rest of the people I had to spend months at a time with at school. I wanted to make up for my friends here that had just been watching Jackass and Bam Margera. As much as I had been around the world and seeing all this culture, I couldn't fit. I had to be able to understand how others came up."
---
Jack Black and the School of Rock cast perform AC/DC's "It's a Long Way to the Top (If You Wanna Rock 'n' Roll)" at the Gibson Guitar Showroom in Austin for the film's 10-year-anniversary in 2013.
---
Getting the band back together
One weekend in August 2013, the band got back together: Linklater opened the doors of the Austin Film Society for a ten-year anniversary screening of the film, complete with all the members of the original cast, and a gig at the Gibson Guitar Showroom, where they ran through Led Zeppelin's "Immigrant Song" and AC/DC's "Long Way To The Top". By that time, all the members of the cast were of legal drinking age. "That was definitely a theme of it all for everyone," Gaydos laughs.
A few years later, the core members of the cast got together for the opening of the Broadway musical adaptation of the film, which was conceived by Andrew Lloyd Weber. The production ran for four years at the Winter Garden Theatre from 2015 to 2019, and even worked in the titular song alongside new originals by the Phantom composer. Gaydos implied that there was even more partying that night than there was at the ten-year reunion. "I think about some of the debauchery that some of us got into that night, and it's bittersweet," Joey reflected. "I don't believe any of us now to be where we were then, but then again, one of us isn't even here at all now."
Joey is referring to the fact that the night in question would be the last time he saw Kevin Clark. In the early hours of May 26th, 2021, he was biking in the Avondale neighborhood of Chicago when he was struck by a Hyundai Sonata. Clark was brought to the Illinois Masonic Medical Center, where he was pronounced dead within the hour at the age of 32. A longtime lover of Phish and other jam bands, as well as a former instructor at a School of Rock music school in the Chicago suburbs, he had sat behind the kit for the first gig with his new band—Jess Bess and the Intentions—at a dive bar in the North Shore suburbs just three nights before the accident. "He just told his bandmates yesterday: You know, this is finally the life I want to live," his mother, Allison Clark, said in a statement to the Chicago Sun-Times later that day. "You're my musical family—my family—and we're all going to make it."
"Since his passing, I make a point to play the drums every day and follow the groove," Gaydos says of his belated friend. "How I wish that I could get together with him now and play… but I've got him with me. When you learn and love someone and play with them enough, those instincts will come out in you. He's a phantom inspiration."
---
The original battle of the bands scene from School of Rock
---
During our transparent two-hour conversation, Gaydos spoke eloquently about his own troubles as an adult which were the subject of TMZ headlines. After parting ways with his Atlantic Records-signed indie pop band Stereo Jane and spending nearly two years on the road as Uncle Kracker's touring guitarist, he struggled with addiction. In 2019, he faced felony charges across four separate counties in Florida for stealing guitars from music stores and selling them in pawn shops across the state. He was sentenced to two years of house arrest shortly before COVID spread to North America, during which he divided his time putting in hours of community service and immersing himself in music production.
While holed up at home, he produced a stretch of genre-fluid releases which he has gone on self-release on Spotify. "It was very ironic that I was locked down before the whole world was, but I paid my dues," Gaydos reflects openly. "Instead of running a band, I was running a landscaping crew. But you know what, man? I wouldn't change it. I know it sounds like the most cliché thing in the world, but you've got to go there to come back sometimes." Since sobering up, he has also reunited with his former School of Rock bandmate Rivkah Reyes for the formation of a new band, Never Sorry—the brainchild of their mutual friend Brando Crawford. They played their first gig last year at a house show in Los Angeles.
When I asked Joey what it took for him to finally reach the other side of the downward spiral, he responded by paraphrasing a quote from jazz pianist Bill Evans. "All I must do is take care of the music, even if I do it in a closet. If I really do that, somebody is gonna come and open the door of the closet and say, 'Hey, we're looking for you.'" Under a certain light, the sentiment reads like it came straight from Dewey Finn's classroom.
---
Joey Gaydos, Jr. and Jack Black perform at the UK premiere of School of Rock in January 2004. Photo courtesy of Joey Gaydos, Jr.
---
Towards the end of our talk across time zones, Jim O'Rourke recalled the gift that Scott Rudin gave him at the end of production: one of the original posters of the film he has repeatedly cited as an all-time favorite—Robert Downey Sr.'s Putney Swope. "I have no idea where it is now, sadly, but on the back, he had written: 'to the real teacher of the School of Rock'." For the laundry list of countless records his name has been attached to, O'Rourke refers to his time on Linklater's film as a once-in-a-lifetime opportunity. "Movies like that don't get made very often, and that type of job is probably not needed very much on a film," he acknowledges. "I was very lucky to be in the right place at the right time—and to be able to read sheet music."
There's a passage from Plato's Republic in which he claims musical training to be "more potent" than any other form of education for no other reason than that "rhythm and harmony find their way into the inward places of the soul". What the founder of Western philosophy would have thought of a bunch of child actors covering AC/DC is anybody's guess, but there's no doubt that Dewey Finn's teachings are a direct reflection of that idea—one that audiences of all ages two decades on still connect to.
"The whole enterprise was lousy with good vibes," Craig Wedren affirms in retrospect, comparing the film's addictive, cross-generational appeal to the movie Grease. "It was somehow able to sustain that golden energy of a band's peak, where there's still some of that puppy energy in there, but there's a technical proficiency as well. It's not a total shambles, nor is it overly studied. It's like eating a bag of chips—I can't watch five minutes of it without watching it all." It should really go without saying: once you rock, you just can't stop.