New to Reverb? Sign up for free to join the world's best marketplace for music gear. Buy, sell, and discover more about your favorite instruments.
Everyone looking for music gear wants a good deal, but with so much coming and going through Reverb all the time, where do you even start?
There are two main ways to find the best deals on Reverb. The first is simply knowing where to look. The second is making Reverb work for you. In this article, we'll show you how to do both. But no matter how you approach your bargain-hunting, there are three points worth keeping in mind:
The greatest deals can disappear fast.
You can make an offer, more times than not.
Used gear is often a deal already.
If you're looking for the absolute best price on a particular instrument, you will have competition. Learning how to take advantage of Reverb's features will make sure you see the deal early. From there, it's up to the quickness of your draw, or your negotiation skills.
Where to Look: Deals & Steals, Price Drops & Price Guides
---
Reverb's Deals & Steals Page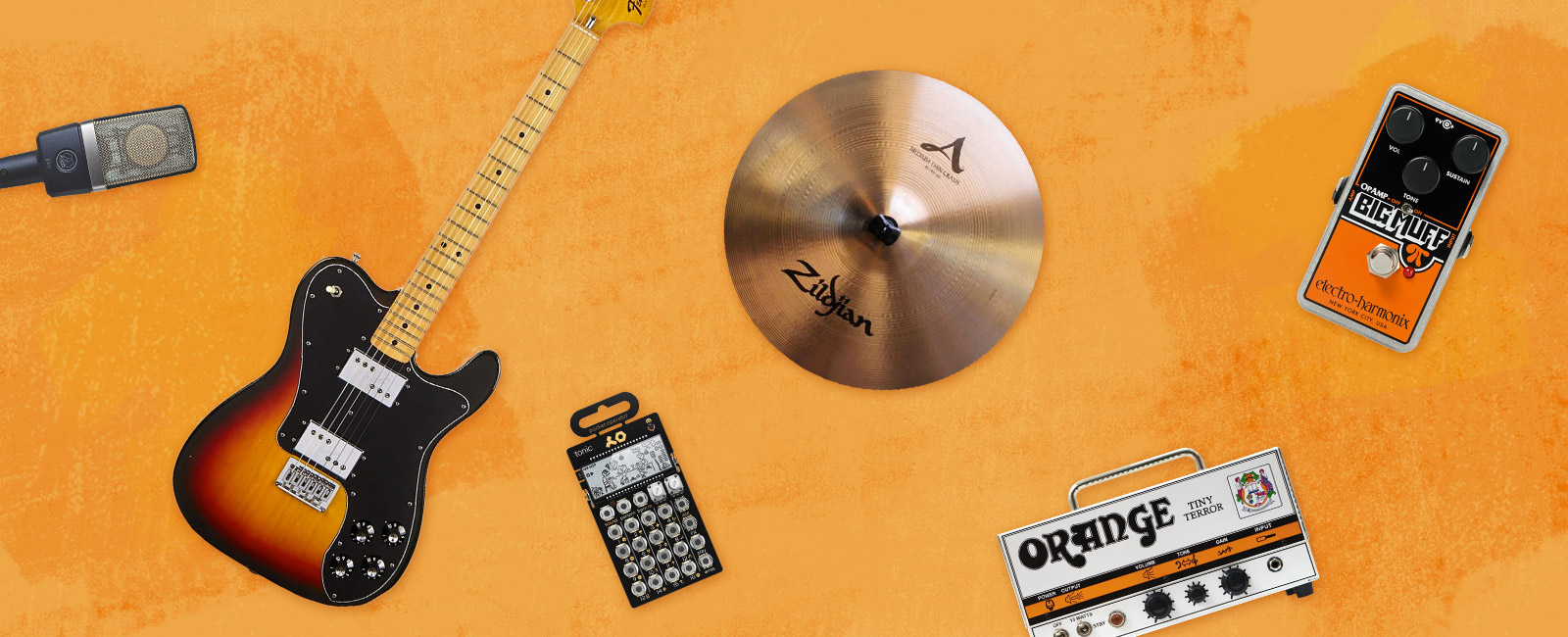 Reverb's music gear experts are constantly on the lookout for guitars, synths, recording equipment, and anything else with prices just too good to ignore. They curate all of their finds on our Deals & Steals page.
The iOS app view of our Deals & Steals page.
When you first land on Deals & Steals on our website, you'll see a row of Featured Deals, often from independent music stores or manufacturers that are slashing prices on used or new inventory. (Last week, for example, some dealers were taking $300 off brand-new Moog Matriarchs.)
But dig a little deeper and you can find bargains of all kinds, from recording interfaces at blowout prices to effects pedals at well-below the market average. On the Reverb website, click "Shop All" at the top of the Deals & Steals page to see all of the curated deals. (When visiting Deals & Steals on our app, you'll see these individual picks immediately.)
You can then use the website's navigation sidebar or the app's Filter functions to hone in on your favorite gear categories, brands, or eras. Only interested in Ludwig drums from the 1960s, sold by sellers that accept offers? You can narrow your Deals & Steals experience to show just those listings that match your criteria.
Reverb's Price Drops Page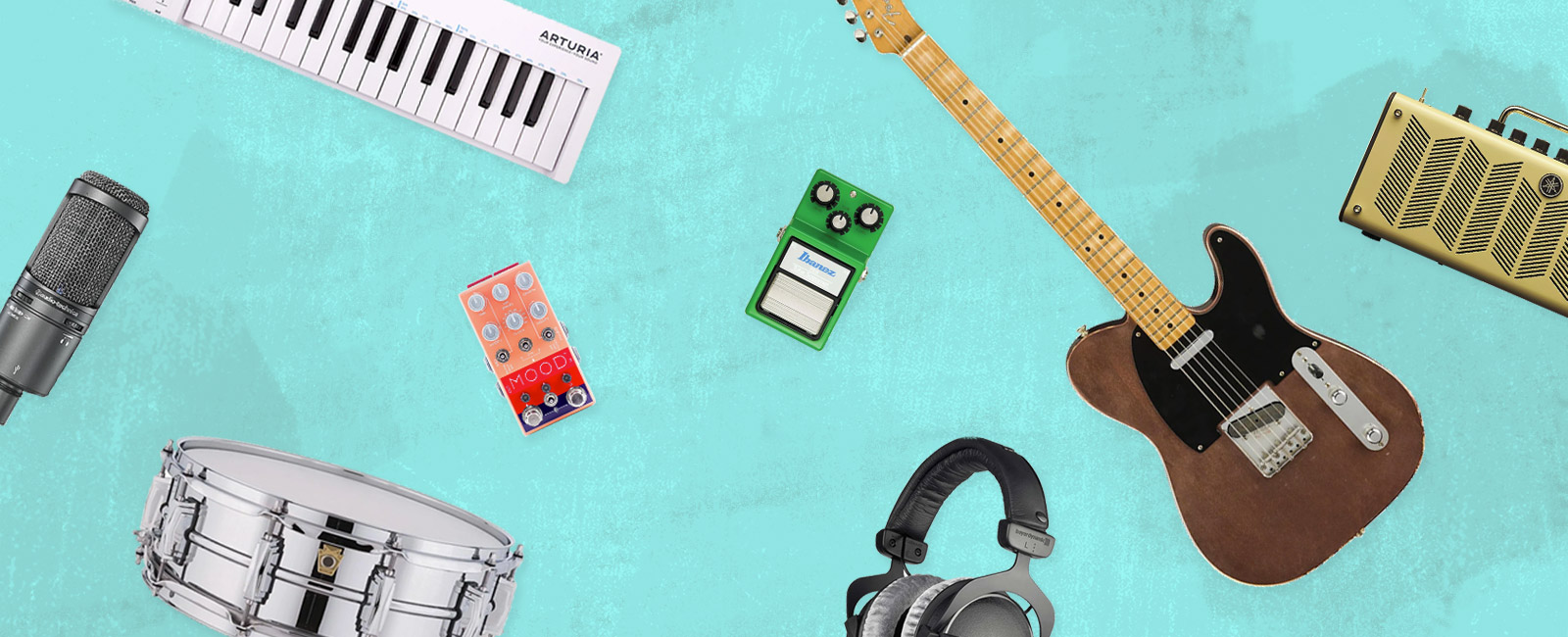 On Deals & Steals, you can be confident that a Reverb employee hand-selected the gear for a good reason. But for the latest, up-to-the-minute sales, you should visit our automated Price Drops page.
Whenever an independent seller or shop on Reverb lowers the price of an item by 10% or more, it automatically shows up here. At any given moment, you can find tens of thousands of price-dropped listings.
While the page is not curated, that means you just might be able to find a killer deal before anyone else. Here, too, the website's navigation sidebar and the app's Filter functions will help you sift through the listings and narrow them down to your interests.
Reverb's Product Page Price Guides
Our Price Guide chart for the Korg Volca Bass.
If you don't know the going-rate in the market for a piece of gear, how will you know if you're getting a good deal? Reverb gives you the tools to educate yourself.
On our product pages, like this one for the Korg Volca Bass Analog Synthesizer, you can see how much people have paid for the item in past transactions. The Price History graph puts those highs and lows in an easy-to-see chart, while the Transaction History section breaks down more particulars about the those deals (new or used, condition, final price).
You can find these product pages throughout the marketplace. If you're on an individual listing for a certain item, look for a section that says "Find More on Reverb": There, you'll be able to see a range of estimated values, and you can easily click through to access the product page and find more pricing info.
Pro tip: If you're looking at a particularly rare piece of gear (which may or may not have a larger product page), use our filters to select "Show Only: Sold Listings." By doing so, you can see if any have sold on the site before—and what their previous asking prices were.
Making Reverb Work for You: Your Reverb Feed
---
This idea of narrowing down our site to suit your interests isn't limited to our own deals-oriented pages. If you take the time to set up and maintain your Feed, it is hands-down the best way to find deals on the gear that matters most to you.
Use the blue "Follow" buttons to add items, shops, and searches to your Feed.
The Feed is our "Follow" tool: You can use it to select specific products, shops, filtered search results, and more—and then be notified when sellers post listings that match your criteria. (When you're casually browsing our site, you'll often see "Follow this Product," "Follow this Shop," or "Follow this Search" buttons; click any of these to add them to your Feed.)
You can have all of these fresh selections sent to your inbox in a daily Feed email. But if you want to stay on top of deals, get into the habit of refreshing your Feed as often as you can, whether within your browser or the Reverb app. This way, you'll be sure to see the freshest listings as they pop up in your Feed.
Savvy Reverb users set up their Feeds to act as their personal main page, the "Best of Reverb" as they define it. They follow a large number of items and shops, but filter for sub-categories, conditions, prices, manufacturing dates, or other criteria so that everything in their Feed falls within their interests.
How wide or narrow you cast your net is up to you, but a good net is key to catching a good deal. You don't want to go so narrow that you miss out or so broad that you get overwhelmed. Following a search for "1959 Gibson Les Paul Standard" with a maximum price of $1,000 will only give you parts to those precious Bursts, while following the entire "Electric Guitars" category would add far too many listings to your Feed to be useful.
Here are some options to try:
Add a Price-Filtered Search to Your Feed
Use the navigation sidebar to filter your search.
Say you're in the market for a stereo pair of Coles 4038 ribbon microphones, but you know you don't want to pay full price. Search for "Coles 4038 Stereo Pair," use our filters to set a maximum price, and then click the "Follow this Search" button. Now, any Coles 4038 Stereo Pair listed on Reverb for that price or less will appear in your Feed.
As we said above, you don't want to go too narrow in your price filtering.
Let's say, realistically, you want to pay less than $2,000 for a used pair of 4038s. If you set your maximum price right at $2,000, you may not see much activity in your Feed. But a seller that lists at $2,200 or $2,300 may well accept an offer for far less. So it's wise to cast your net a bit wider than you think you'll need.
At the opposite end, setting a filter for a realistic minimum price will help weed out non-functioning units or stray parts related to the piece of gear you actually want.
Follow a Favorite Seller, Filter Their Inventory
Once you're a regular user of Reverb, you'll notice that time and time again that some particular sellers' inventory will catch your eye. Maybe it's The Old Europe's quirky vintage guitars or Kebo's Bass Works vintage basses—whatever your interests, there are bound to be many sellers who share them.
You can visit any shop page and click the "Follow" button to add that shop to your Feed, but in the same way you can filter your search results, you can also filter a shop's inventory to more closely match your interests.
A selection of The Old Europe's current stock of cool, cheap guitars.
For example: Kebo's Bass Works is great because you know the team has looked over any given instrument inside and out—and they always seem to have a few nice vintage P-basses on hand. While you're on Kebo's shop page, use the keyword filter to write "precision," and then click the "Follow this Search" button to add only Kebo's Precision basses to your Feed.
Pro tip: If you missed out on a really great deal on an instrument you want, add that seller to your Feed. Chances are, they'll have something else you'll like later on.
Follow Used Inventory of New Releases
Click the blue "Follow" button to add the currently not-available used item to your Feed.
As we said at the beginning of this piece, a great way to get a deal without going overboard in your deal-hunting is just to simply buy used instead of new. You can easily set yourself up for used savings on new releases using our website's product pages.
Take, for example, the JHS Bender that was released last week. Some people are going to buy it brand-new and love it; others will try it out, decide it's not for them, and may soon re-list it as used. If you go to the JHS Bender product page and click "Buy Used," you can click the "Follow this Product" button to be notified as soon as the first used Benders start popping up for sale.
Like the old adage about a new car losing value as soon as it's driven off the lot, a used pedal—even if it's nearly new—will still (usually) be cheaper than its brand-new price, so long as it's not a collectible, limited-edition run.
Pro tip: A related tactic is to look for gear that's a generation or two removed from the most-current product. Take stock of what specs or features you really need. Often, a MKI or MKII will be more than enough, even if newer versions are available.
---
As we said at the beginning of this piece, one principle to keep in mind is that, whenever possible, you can and should make an offer. Whether you find gear through your Feed or through pages like Deals & Steals or Price Drops, there's usually still room to move the price downward.
Find the "Make an Offer" button and use it.
On most individual listings, you'll see a "Make an Offer" button where you can name your price and send a message to the seller. No one likes to get insultingly low offers—so be careful—but there is often room for negotiation. Check the transaction history of an item, look at sold listings, or otherwise getting a sense of a piece's relative value, and then pitch a reasonable offer.
Even if the seller rejects your price, it can be an opportunity to start a dialog. Maybe they'll meet you in the middle, or maybe they have a different piece of gear that fits your needs and budget. So long as you're respectful, the worst thing that can happen if you make an offer is to be told no.
With all this in mind, however you choose to find your deals, we wish you happy hunting.
New to Reverb? Sign up for free to join the world's best marketplace for music gear. Buy, sell, and discover more about your favorite instruments.