Photo courtesy of AFRORACK
Aaron Guice's mission with AFRORACK has always been modular, and in more than one sense of the word.
In teaching synthesis to children and young adults of color, AFRORACK, a recipient of Reverb Gives grants, takes the concept of modularity as both a practical solution and a philosophical guide. To Guice, each Eurorack module is a single building block that, when combined with other modules and patch cables, is a gateway to infinite experimentation and even a new way of living. And in this way, it's as much a metaphor for creation and exploration as it is a musical instrument.
Now the audio arts organization is launching a new, ultra-accessible system: soundsketch. With the surface of the system itself being a dry-erase board, students who might otherwise get hung up on written or verbal instructions can simply start drawing and experimenting with sound.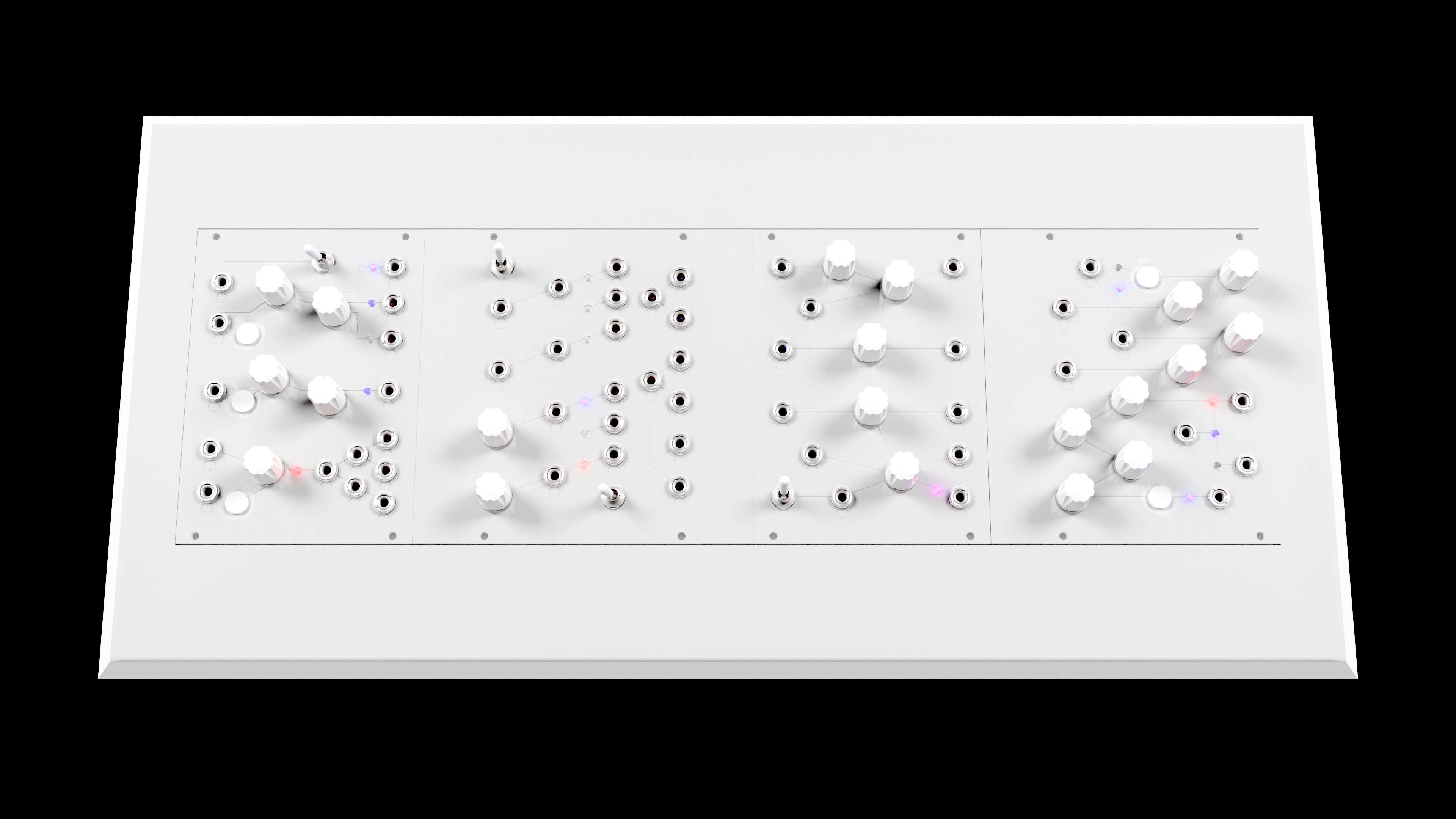 AFRORACK soundsketch
It's a novel approach to modular synthesis created in a spirit of collaboration, with the help of lead engineer Will Mitchell and producer Ali The Architect, as well as groups and companies like S1 Portland, 4ms Company (who supplied the power), Thonk, STEMModular, No Merit, and Curry Cases (whose Wes Curry designed the dry-erase case).
The idea came about because AFRORACK's in-person workshops needed to take a break during the COVID-19 pandemic. "That was the one positive thing about being taken out of the mix of everyday life and having to deal with COVID. I had a little bit of time to step back and actually got the chance to communicate with a lot of different people and do a lot of different collaborations," Guice tells us.
With their combined expertise and resources, soundsketch was born. Created with the needs of young students in mind, the idea is to lower the barrier of entry to the wider world of synthesis by approaching it at a truly fundamental level.
"In school, once kids start to sort things, they'll start to sort by numbers, by colors, by size… of course they're going to learn their ABCs, their numbers, and stuff like that. And those are some of the fundamental learning blocks of knowledge," Guice says. "I wanted to take those fundamentals and apply them to a complex system. So if you can tell which color, or if you can count to 10, or if you can draw shapes or some sort of symbol, then you can follow and patch complex patches for audio synthesis."
So that's where the dry-erase case and modules come in handy. With its fully writable surface, teachers and students can use the soundsketch to draw—and wipe away—patches and patterns. To Guice, this helps break down boundaries of musical ability and language.
"Some kids actually just get stumped by the words" he says, referring to interactions he'd had with students in his workshops. "But I don't know any kid that's afraid of a blank sheet of paper. Because a blank sheet of paper is endless possibilities—it's up to them to define it. They can create whatever they want to."
---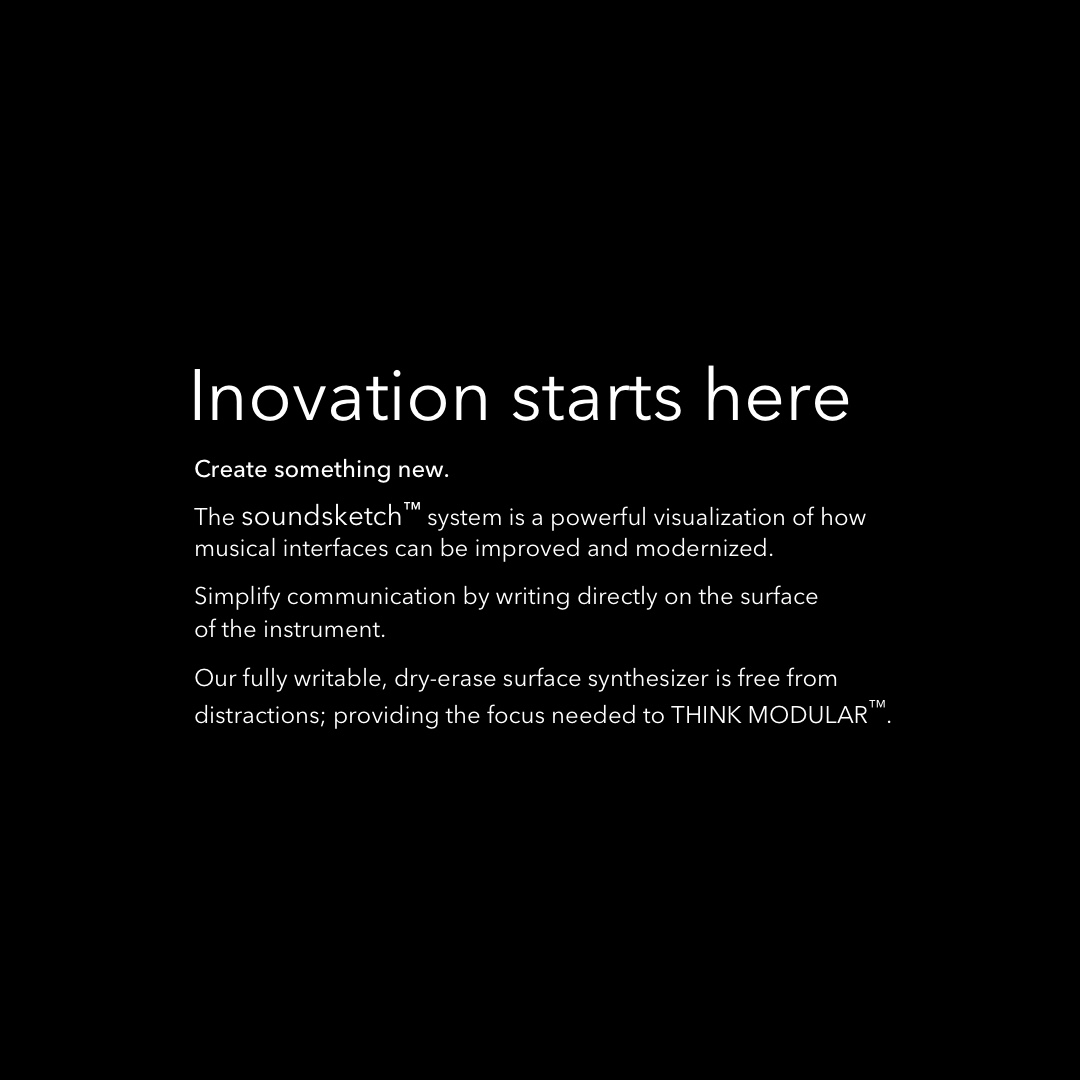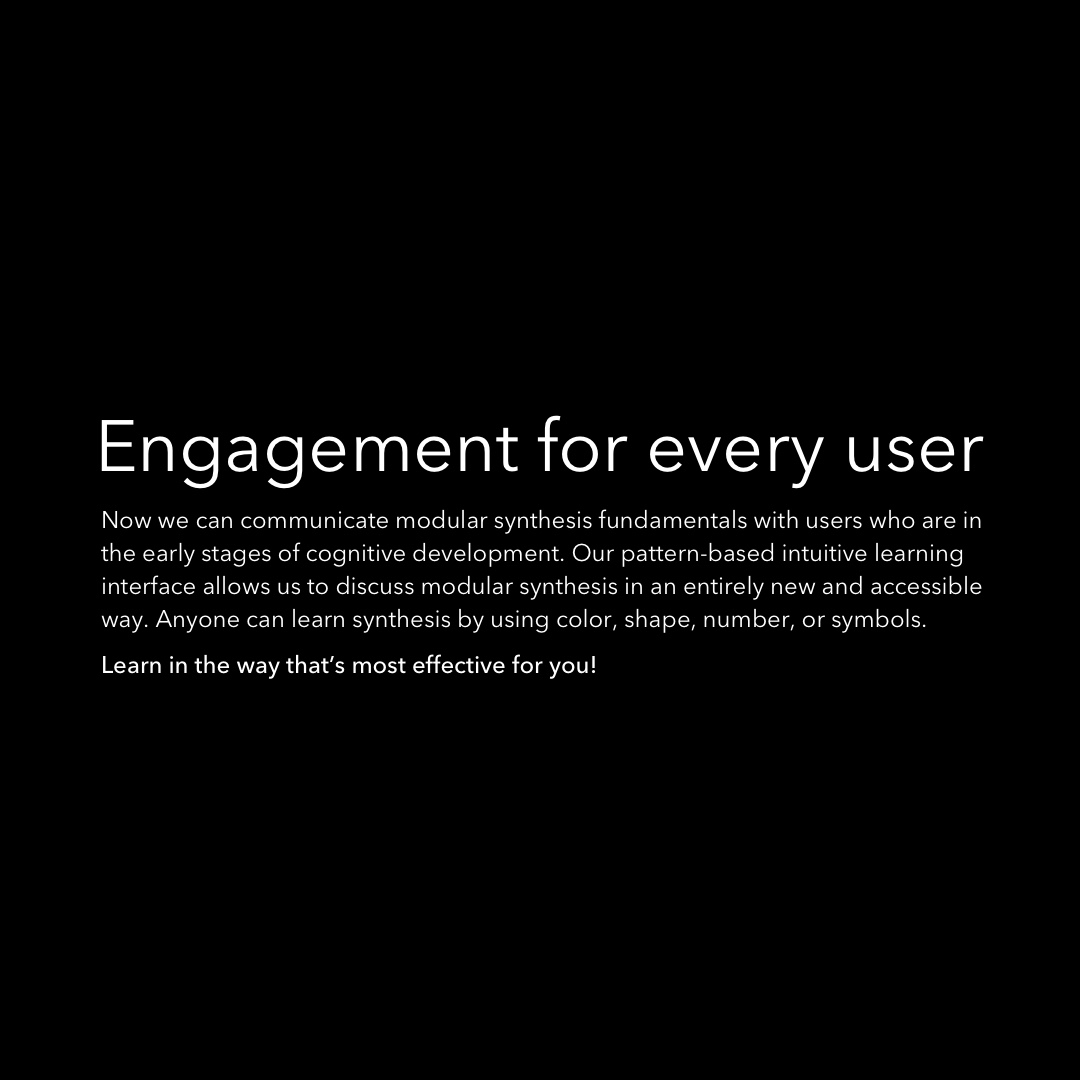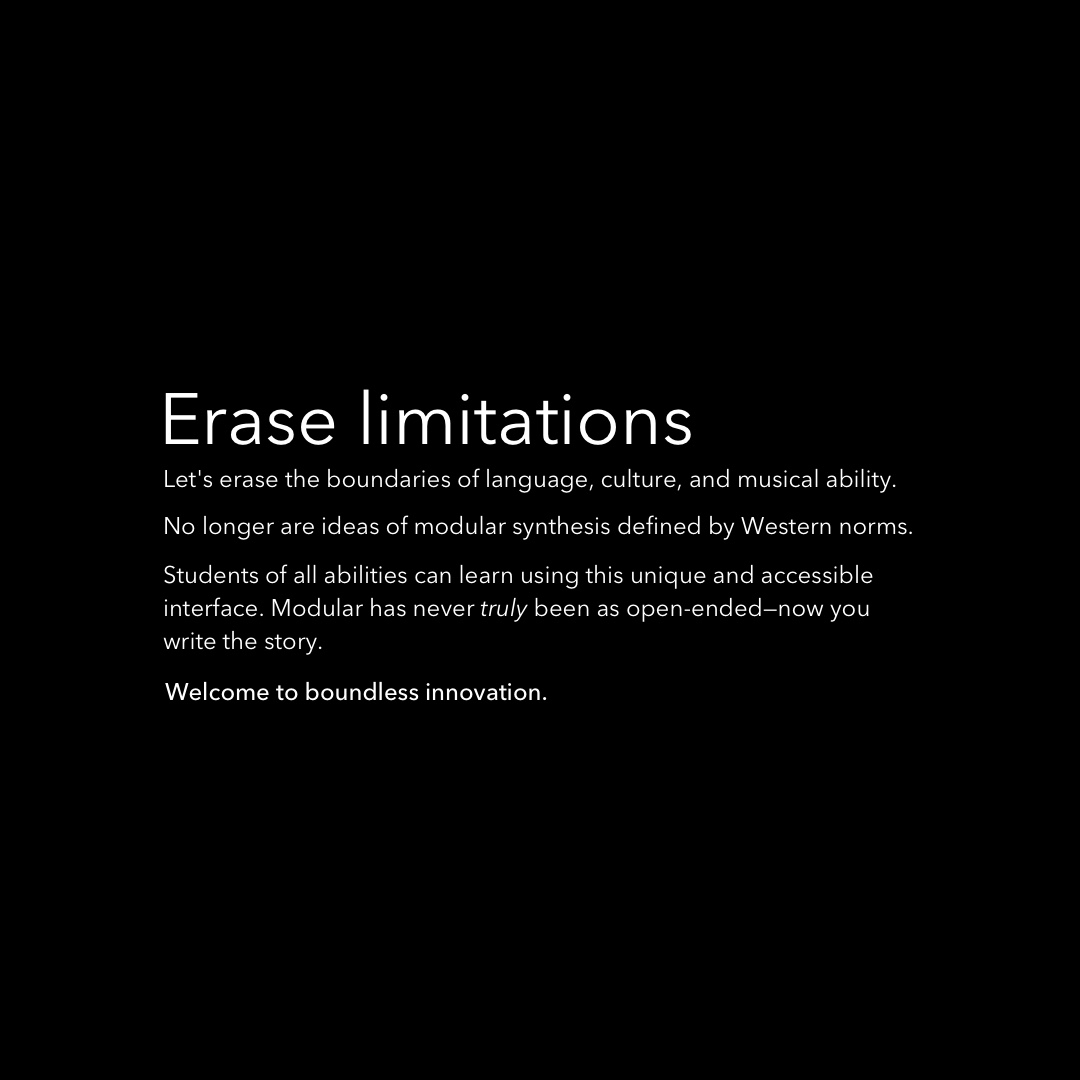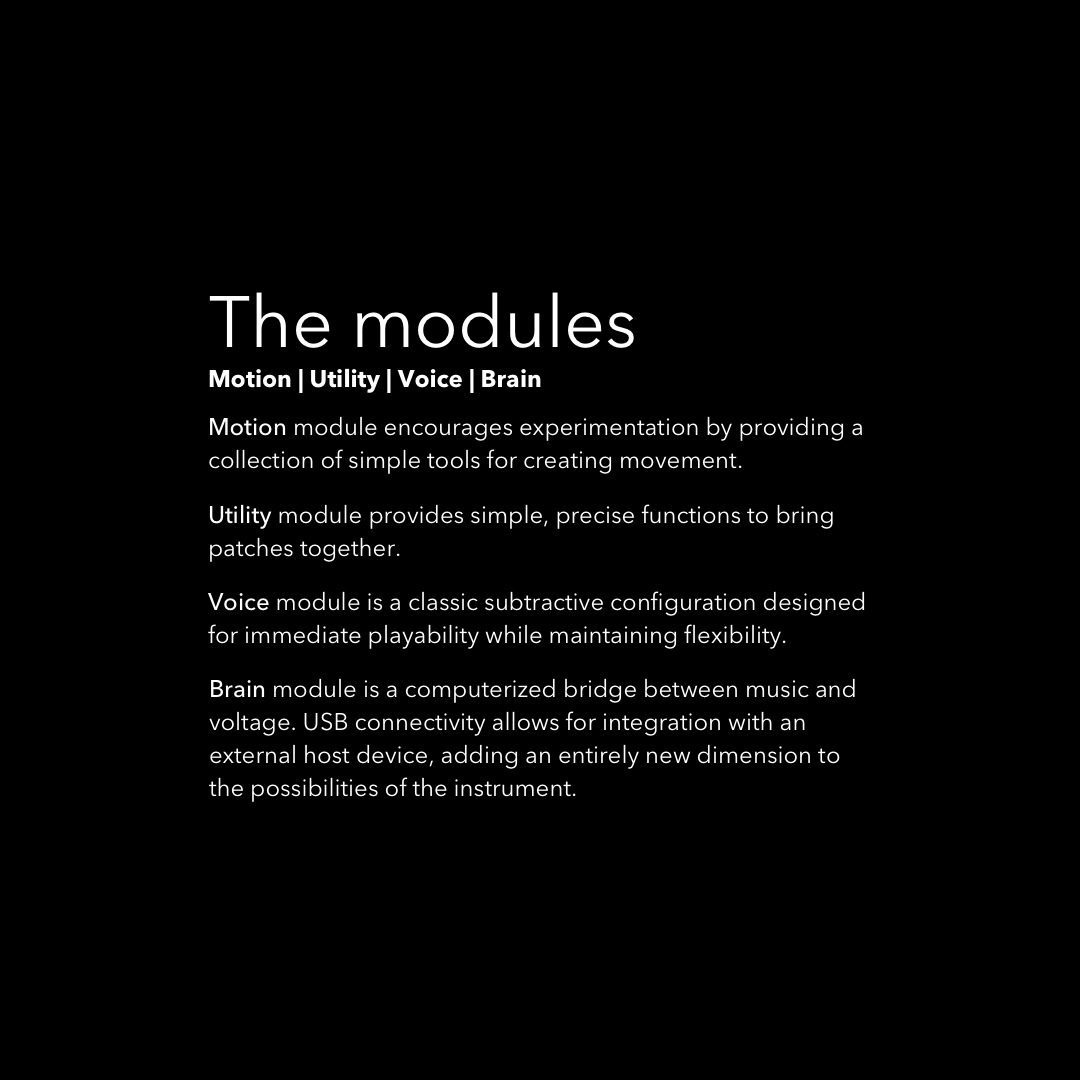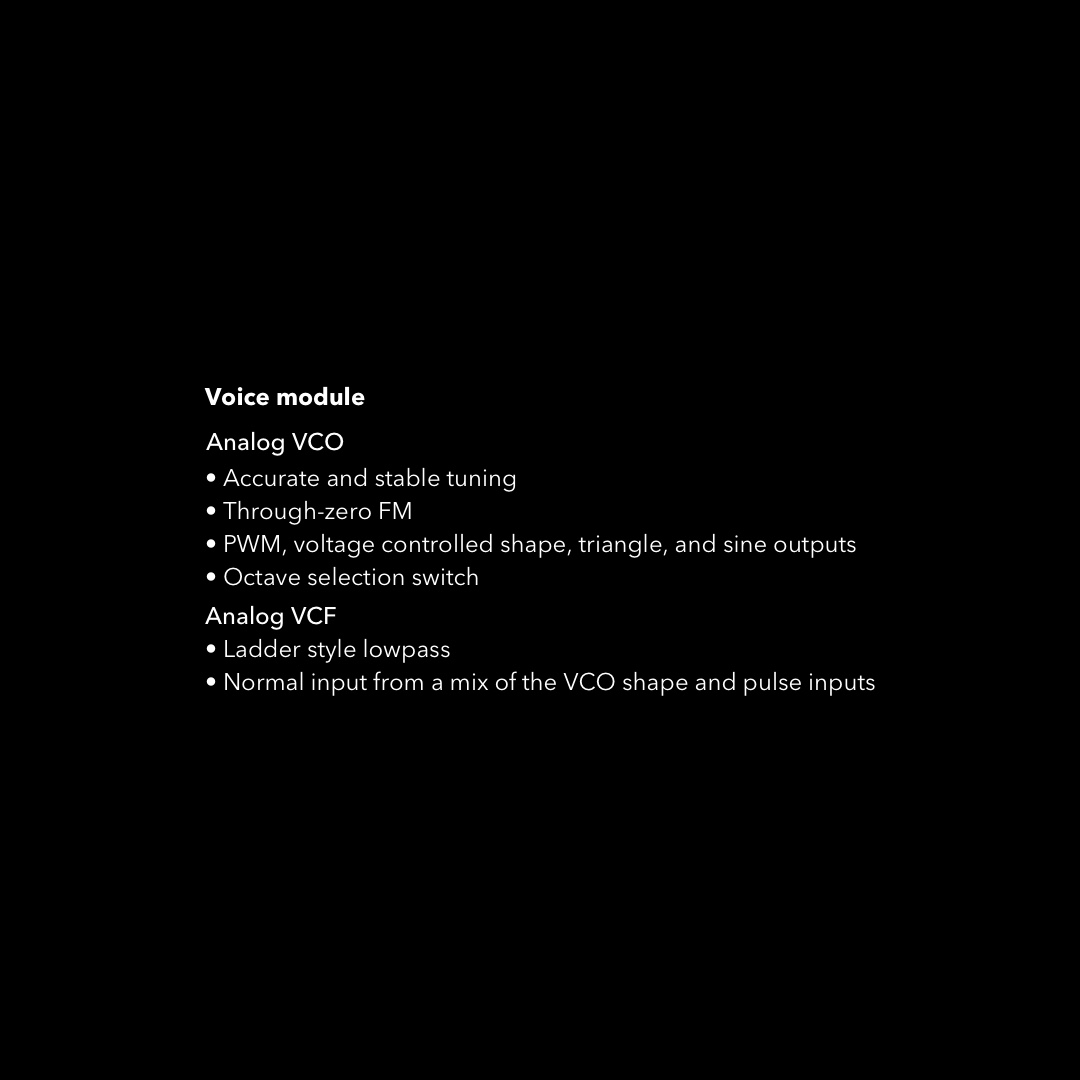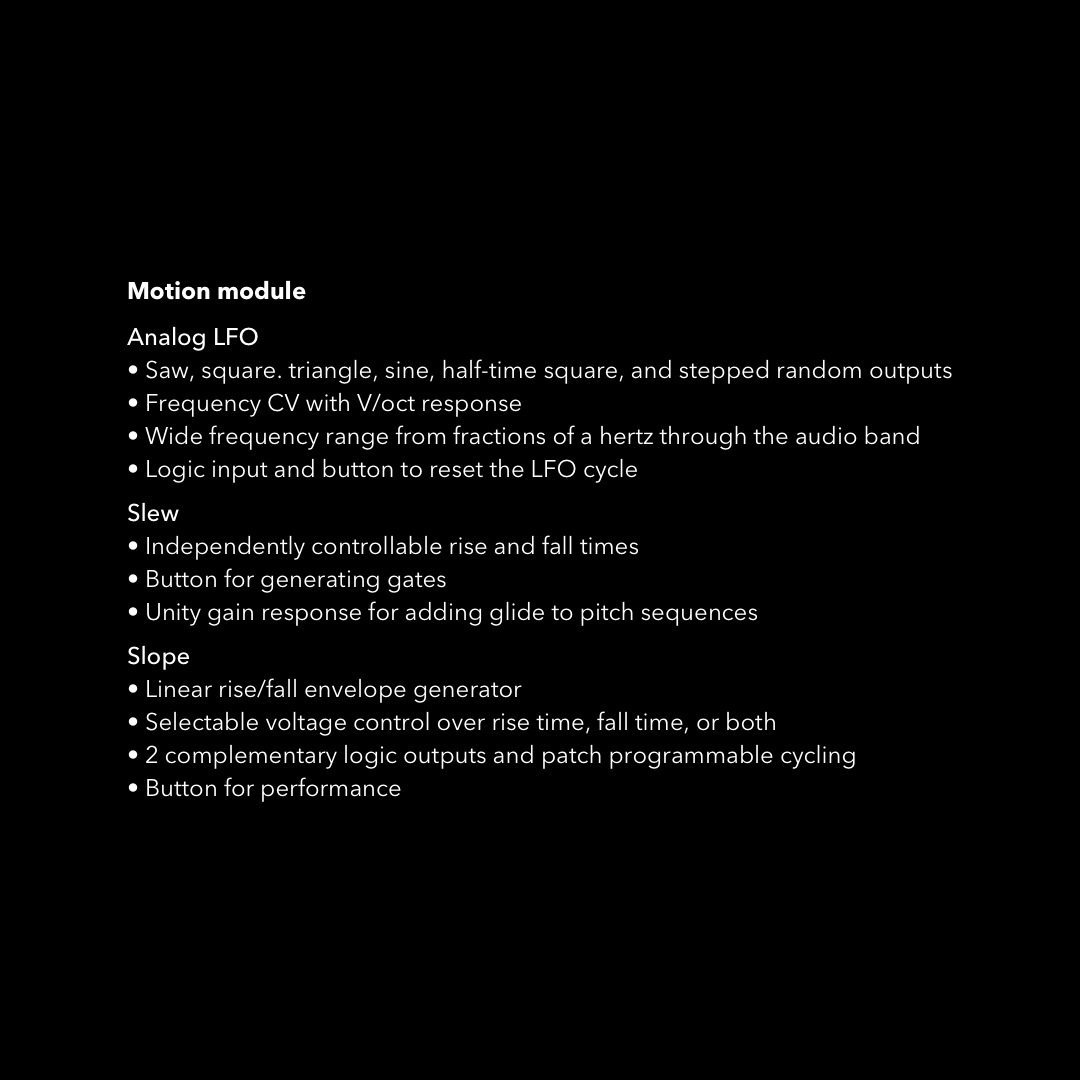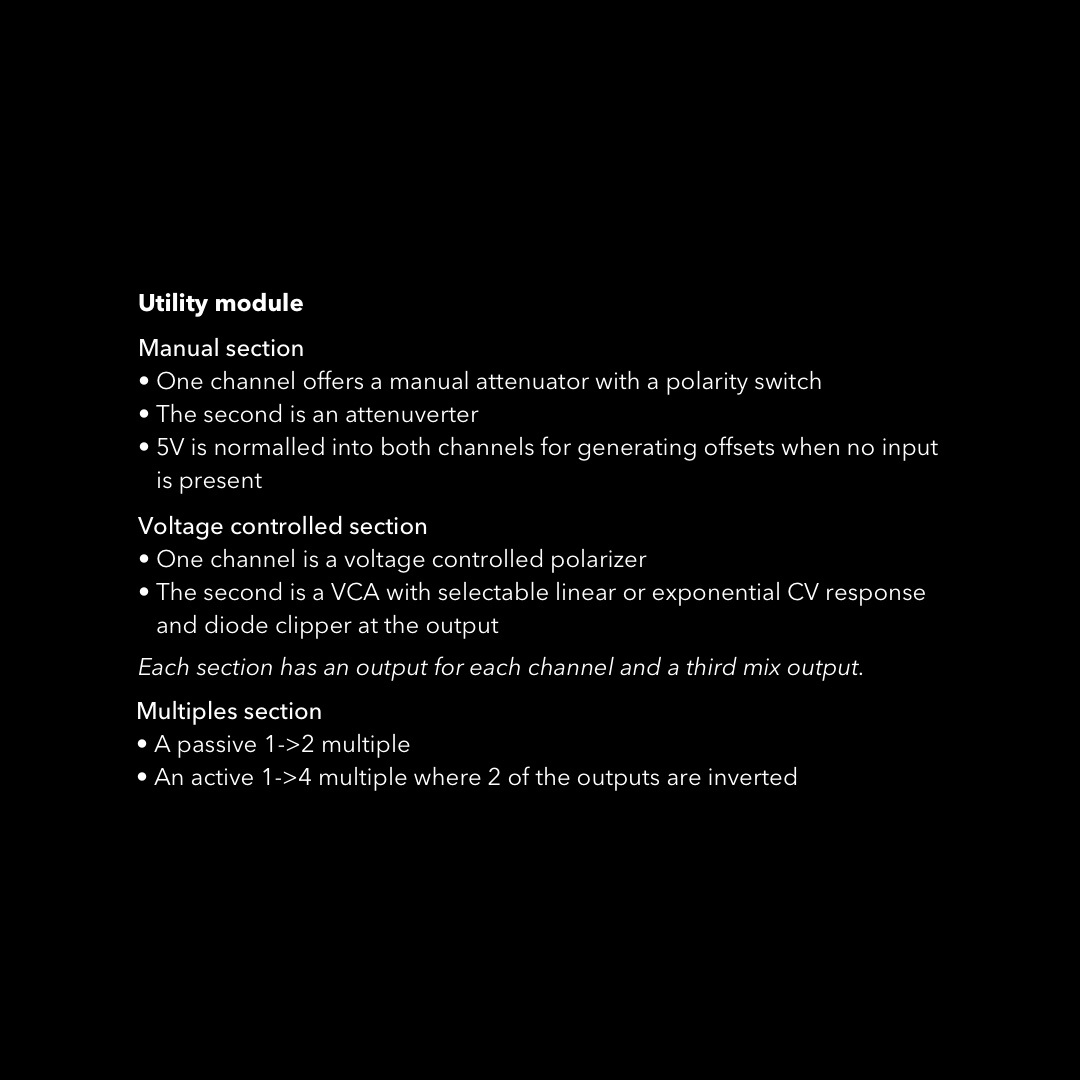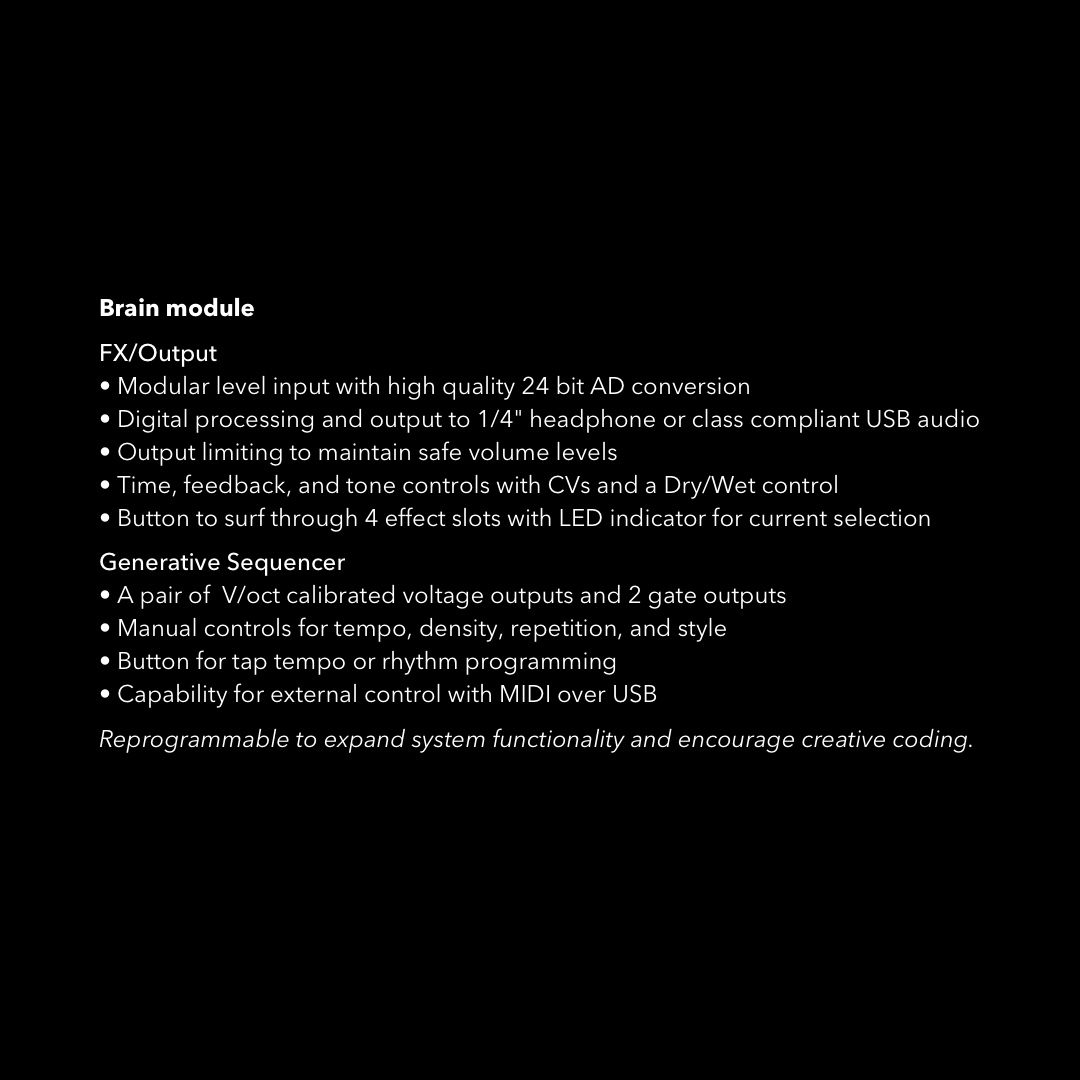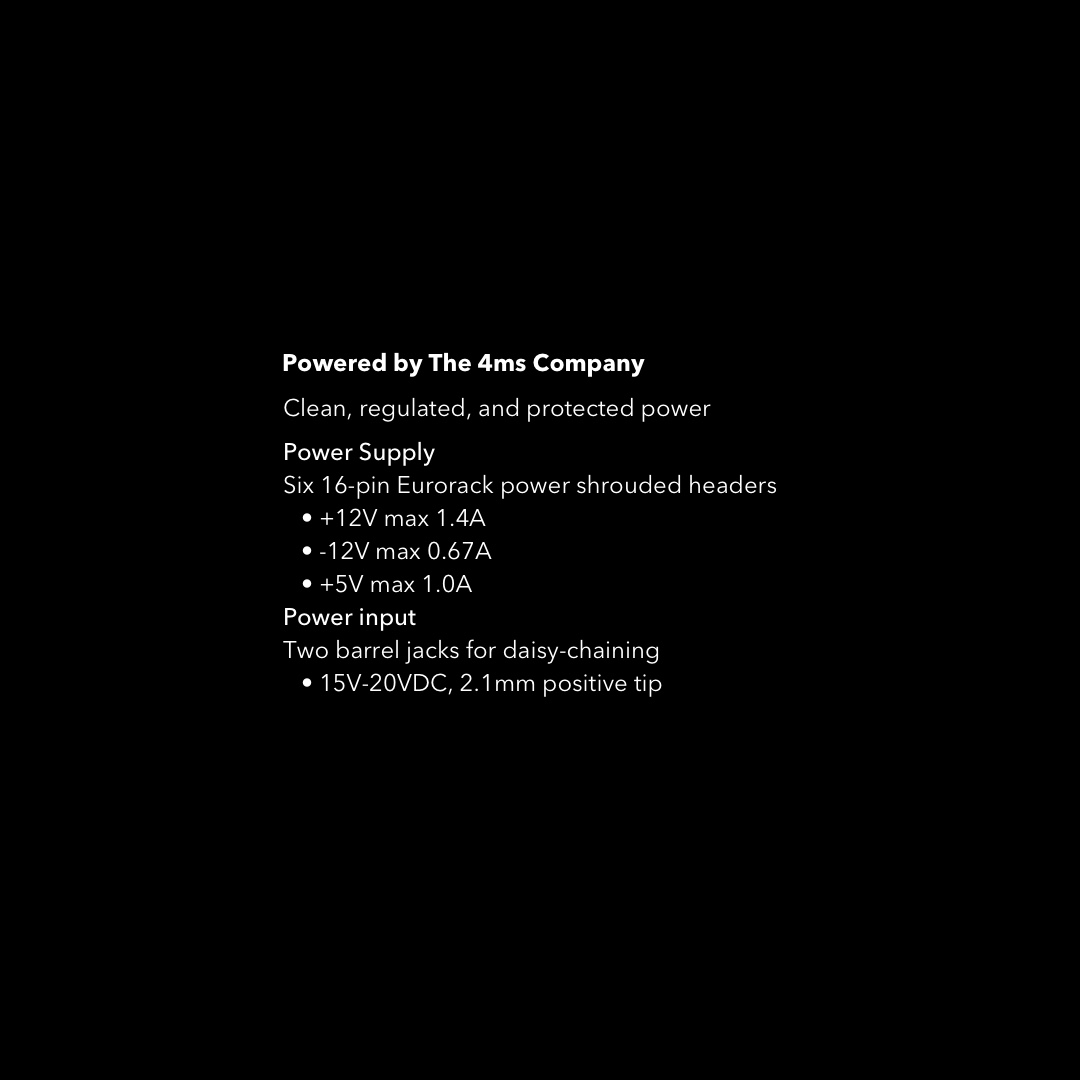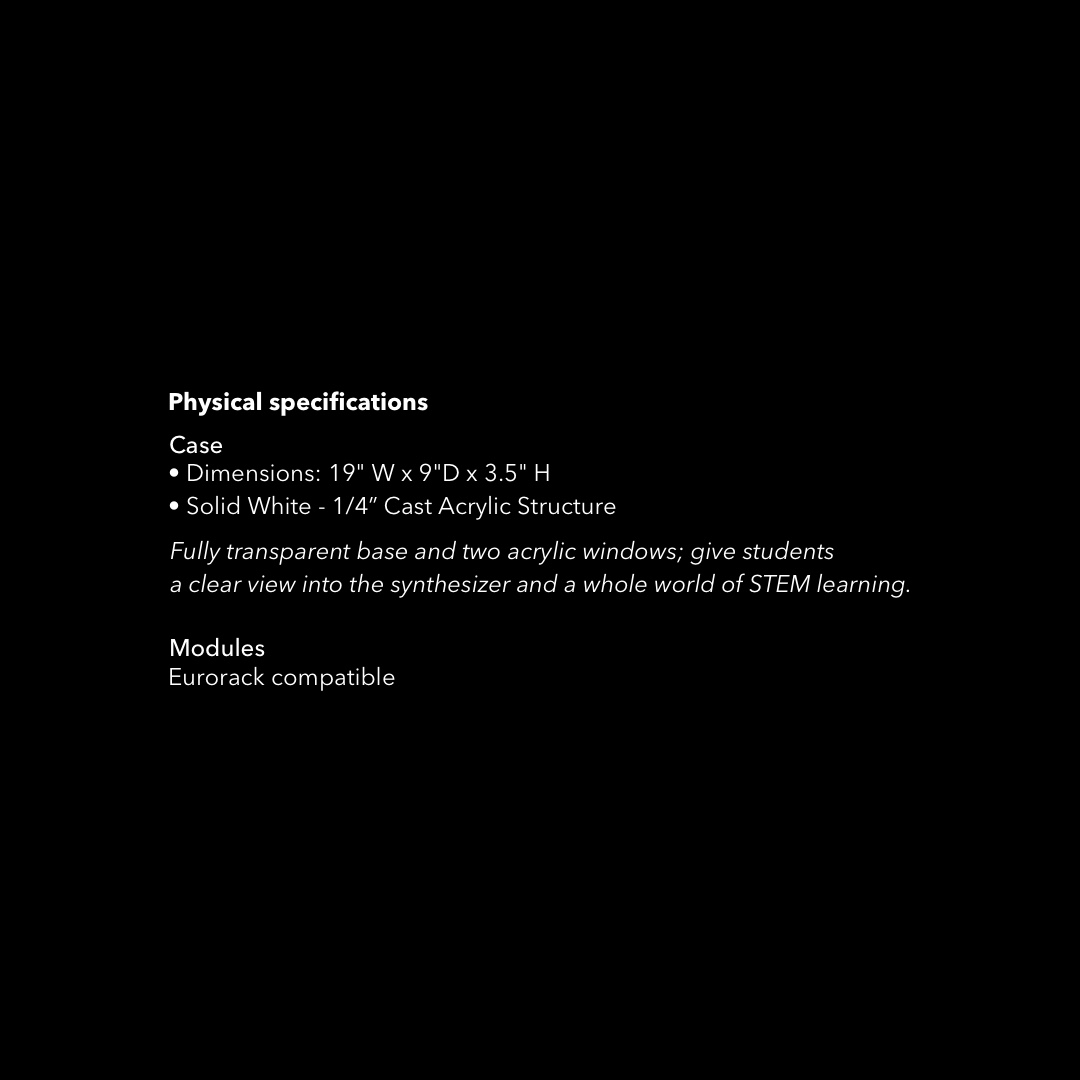 ---
The soundsketch system will include four modules: one each for Motion, Utility, Voice, and Brain, whose generative sequencer and manual controls for tempo, density, repetition, and style can be used to create patterns intuitively. While soundsketch can be combined with larger systems, it includes everything one needs to start making music.
Unfortunately for adult synthesists looking to experiment with the soundsketch, there are no plans yet to make it available for public purchase. For now, AFRORACK has parts enough to make 100 units, but each of these will be given for free to educational programs around the country.
And, in fact, the organization is looking for some help in putting the systems together. (The quotes that they've gotten so far for pick-and-place or wave soldering was too steep.) "We could build them all ourselves, but it would take us the rest of the year," Guice says. So if that's your specialty or if you know a company in the States that might be interested in helping, reach out to AFRORACK's website and get in touch.
The group also has other fruits of collaboration in store. Be on the lookout for more news later this month.
---
AFRORACK is a Reverb Gives recipient. To learn more about Reverb Gives, check out our page below.
---
Making the World More Musical
Learn More