So you bought a guitar on Reverb, and you've tracked the shipping updates all the way to that fateful day when it arrives at your doorstep. First of all, congrats! And now that you have your new guitar in your possession, there are a few things you should check as soon as you take it out of the box.
In this article, we'll go over some of the most important things to check when you first receive your guitar in the mail to ensure a long and prosperous partnership between you and your new instrument.
Before You Get Started…
While you'll be tempted to bring your new guitar inside and unwrap it in a hurry, you may want to practice some patience with this process. It's important to be cognizant of temperature shifts that your guitar may have gone through.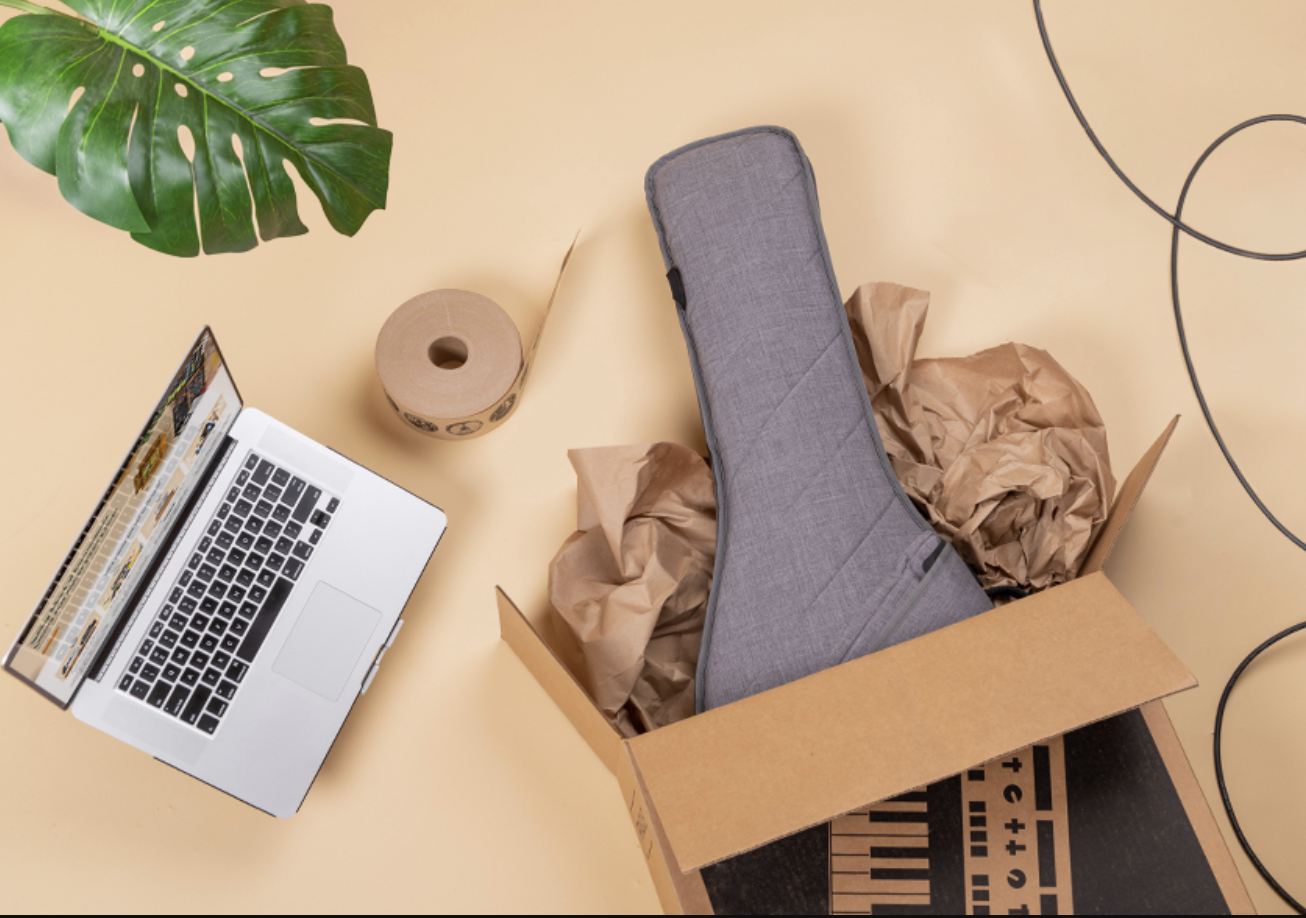 For example, if a guitar has been shipped from Florida or Southern California to my house in Northern Minnesota, where temperatures can reach -60 degrees Fahrenheit and nearly zero percent humidity, I like to bring the package inside and allow it to sit in its packaging from 24 hours or so. This ensures a slower transition from one climate to another. This is generally only required when transitioning from one extreme to another, but it is a precautionary step that I always recommend to those buying guitars online.
Step One: File Away Paperwork
Before you even pick up your guitar, the first thing you'll want to check is the paperwork (if there is any). Ensure that the serial number matches the paperwork and the guitar you received is the one that was sent to you. It's not the most fun first step, but it may save you some hassle later if you ever decide to resell the instrument. Always keep your receipt and any other documentation that comes along with your new guitar either in the case or filed in a safe place.
Step Two: Look for Shipping Damage
Next, check your whole guitar for any obvious signs of trauma—scratches, dents, obvious warpage, or shipping damage. Even if scratches or dents don't concern you, it may be indicative that proper care was not taken during shipping and more issues may be possible. Be critical of your instrument right away—don't ignore issues that may fester or become worse as time goes on.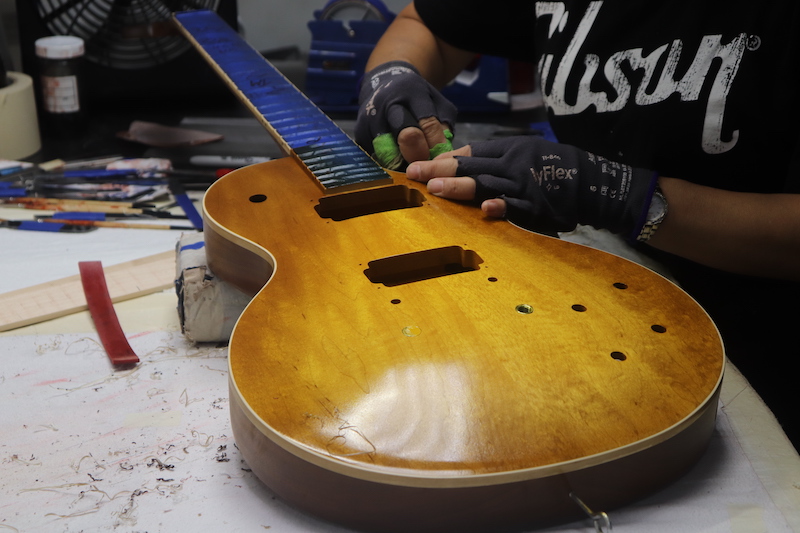 Examine the finish and body.
I always pay particular attention to all the joints—specifically where the neck meets the body—and, on acoustics, where the top meets the sides and the bridge. The headstock is generally the most delicate and exposed part of the guitar, so make sure you check for hairline cracks and other damage. You should also be sure that there are no missing parts—this could include the vibrato bar, as its often removed for shipping.
Remember: If you buy anything from a reputable dealer, you usually have seven days from delivery to report if an item is damaged or not as described. Make sure to take photos and/or videos of the issues to go along with your claim.
Step Three: Check the Neck
Take a sight line down the neck on both sides. Check the neck angle and neck relief, and ensure that there are no drastic twists or warpage. The neck should be totally straight or have a slight relief. If you find that your neck has a drastic bow or a hump, you're very likely to experience some issues when playing your guitar.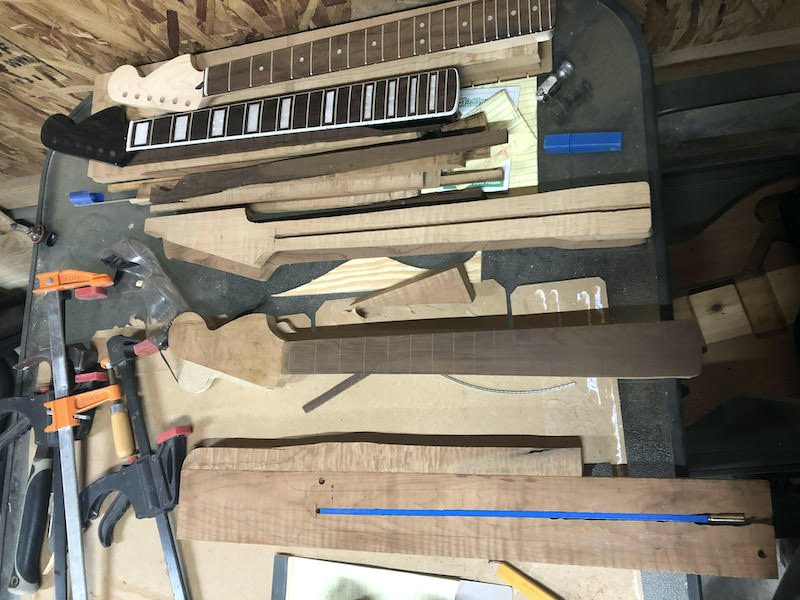 Check the neck.
The neck relief can be adjusted at the truss rod, so it's a good idea to check the truss rod to make sure that it moves and its not frozen. Truss rods are added very early on in the building process, and sometimes the truss rod can become frozen either due to glue or paint getting into the channel where it lies and not allowing it to move as it should.
A truss rod is an essential part of your guitar and will ensure that it remains in great playing shape for decades. A frozen truss rod is a good reason to return the guitar, so it's best to ensure that it works during the warranty period. Don't adjust it too much—this is something that should be done in small increments.
Step Four: All About Frets
When I build guitars, I spend an extraordinary amount of time on the frets. As your playing surface, frets are essential to the playability and feel of your guitar. With some guitar factories churning out hundreds of guitars every day, little details in the fretwork sometimes get missed, and unfortunately, these mistakes can have dire consequences for the player.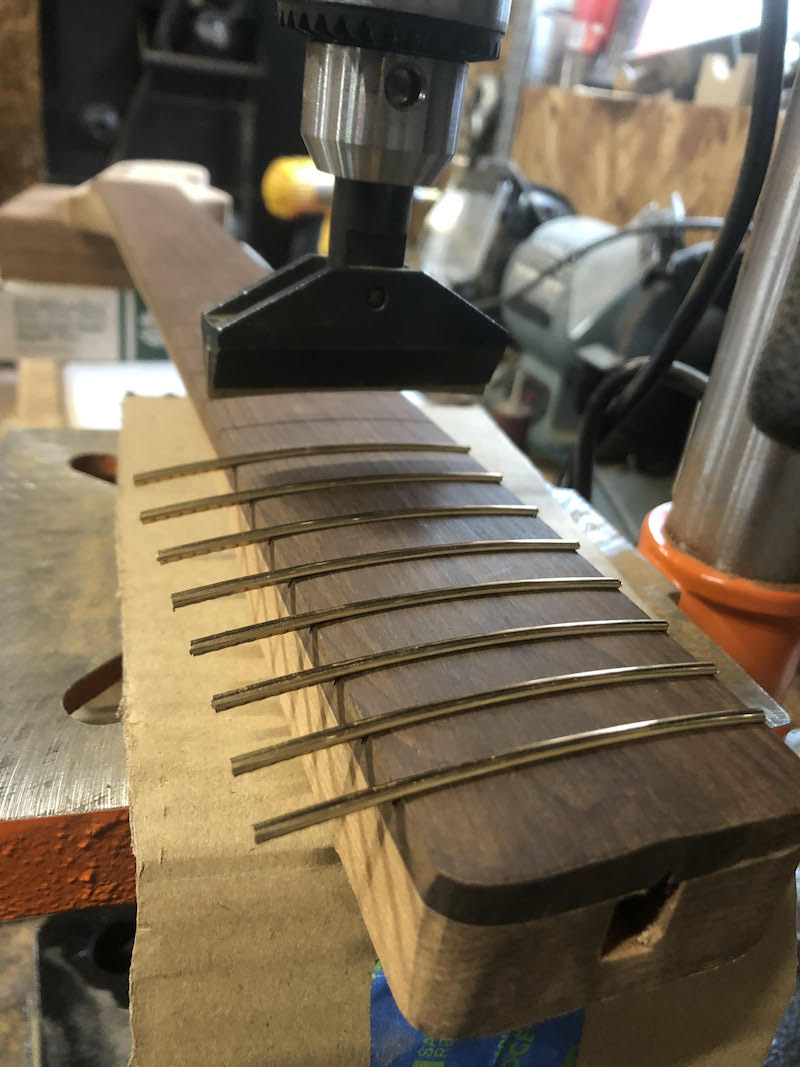 Check the frets.
Look for deep gouges or dents in the frets. Sometimes a guitar string can get smashed into a fret during packing or shipping which can create a groove that will hinder the playability of the instrument. All of the frets should also be pressed in tight against the fretboard—any high frets will typically result in a nasty fret buzz.
Check that there are no high frets by using a straight edge laid across the length of the fretboard. If you end up with high frets (the straight edge will teeter-totter on the high fret), your guitar will need a fret level. You may need to crown and polish the high frets after they have been leveled. All of this can be done with a good set of files. If you have stainless steel frets, you'll probably want the diamond grit files, as they are harder than their nickel alloy counterparts.
Run your hands up and down the edges of the fretboard to check for "fret sprout." This occurs when the humidity is low—often in winter—and the wood dries up and shrinks. Frets are typically made of a nickel alloy or stainless steel, but in either case, they do not expand and shrink with changes to humidity at the same rate that the wood does, and they are often left hanging off the edge of the neck.
This is common when shipping guitars from one climate to another, and it creates a very uncomfortable situation that can actually cut your hands and fingers when you play. You can mitigate this by using fretboard conditioner and a set of fret files. Make sure that you put some painter's tape on the fretboard and neck binding to protect those parts as you file on the fret ends.
Step Five: The Nut
Some of the more affordable guitar brands are notorious for cutting crude nut slots that are often too deep, too shallow, too wide, or too narrow, which will have a drastic effect on the playability of your instrument.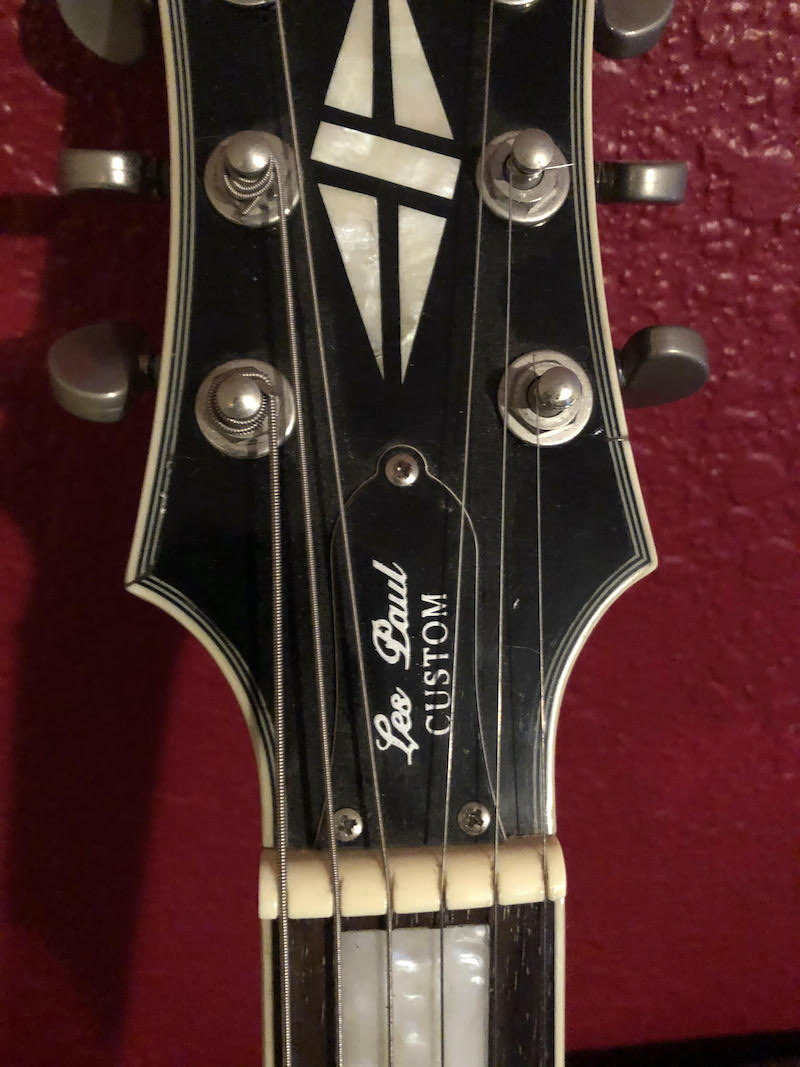 The nut.
This can be a difficult thing to spot with the naked eye, but it will be very obvious when playing the instrument, even when it's not plugged in.
If you plan on changing string gauge, you'll want to ensure that your nut slots are properly filed and lubed. If you don't do this, you run the risk of having a larger string bind in a slot that is too narrow or having a string not properly seated in a slot that's too wide or deep. Some people will use a No. 2 pencil to lube their nut slots—the lead in those pencils is actually graphite and works quite well as a cheaper option.
If the nut is cut too deep, you can fill in the slot with a mixture of super glue and plastic dust that you get from sanding a piece of plastic of the same color. Alternatively, StewMac does sell Nut Rescue Powder that can be used to fill the nut slot to the point where it can be re-cut/filed.
Even if you have a locking nut, you'll still want to ensure that the height of it is not going to cause issues when playing.
Step Six: Bridge Security
If your guitar has a vibrato-style bridge, make sure it is properly adjusted. Then play the guitar, utilizing the vibrato beyond where you normally would. Make sure it functions properly and that it returns to proper tuning when it is not in use. Make sure that the fasteners holding your bridge to the guitar are properly secured or seated. Many cheaper guitars do not come properly intonated, so this is a good time to intonate your guitar and give it a proper setup.
Step Seven: Test the Pickups and Electronics
For this next part, you'll want to plug your guitar into a nice clean amplifier with no effects in between. Check to make sure that your pickups are all functioning properly in each possible combination.
If your guitar has coil splits/taps, mute switches, or pickup selectors, make sure you play your guitar in each possible combination. A hum—especially when you are not touching the strings—may indicate a bad ground somewhere on the guitar. Often, the culprit is the ground connected to your bridge.
Let a note ring while you adjust all your pots and switches to ensure they are all in working order. Again, some cheaper brands will use less expensive pots, and you may hear some crackling as you adjust them. It doesn't mean your guitar is ruined; it just means that your pots need a good cleaning.
Make sure you stress test your guitar during the warranty period, if you happen to have one.
Step Eight: Don't Forget the Strap Buttons
One last thing you'll want to do before you play the guitar while standing is ensure that its strap buttons are securely fastened. Sometimes these screws are not tightened properly or have stripped out in the wood, which can lead to disastrous drops that could damage your new instrument.
In all, whether you're buying a brand-new guitar from a dealer or a used guitar from an independent seller, it's important to make sure that you complete these checks and address anything amiss to prevent big headaches later. If you want a good guitar that is going to last you a lifetime, buy a good guitar, maintain it properly, and make sure you put it through its paces during the warranty period.