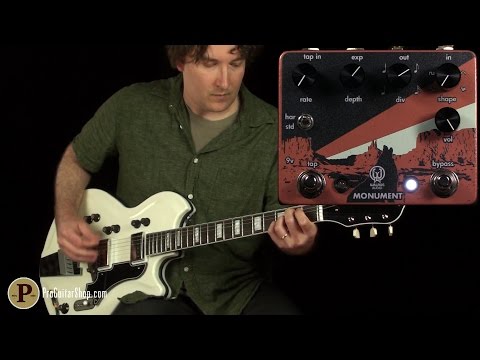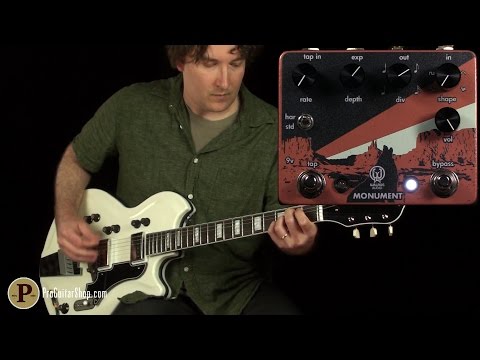 Walrus Audio Monument Harmonic Tap Tremolo Guitar Effect Pedal
About This Listing
You are looking at a Walrus Audio Monument Effect Pedal!!!
This pedal is new in box!
Case candy in picture is included.
This pedal is a part of a larger inventory of Walrus Audio pedals.
Here's some info on the Monument from Walrus Audio Pedals.
Inspired by the beautifully jagged, red-sand desert landscape of Monument Valley, the Monument Tremolo is both a harmonic, and standard tremolo that produces a rich, luscious, warm pulsating modulation capable of peaks and valleys as smooth or as jagged as the real ones that our dear mother nature created long ago.
With different combinations of the rate, division and shape knobs and tap tempo, everything from traditional tremolo to inspiring unique waveforms will help you carve new paths that you won't hear anywhere else.
The Division knob can be set to quarter, triplet, eighth and sixteenth.
Wave shapes can be controlled via the Shape knob. You can move between Sine, Square, Ramp, Lumps and Monument Mode (random).
A special feature on the Monument is the bypass switch also has a momentary function. When the switch is in off position, press and hold to temporarily activate the effect to add a moment of texture. Releasing the switch turns the effect off.
Setting the depth knob at 0 and the volume knob above unity creates a clean boost.
Item will be professionally packed, shipped and insured to guarantee safe arrival
The item pictured is the one you will be receiving.
No additional accessories included.
**BUY WITH CONFIDENCE**
**FREE SHIPPING WITHIN THE UNITED STATES**
Tone House Studios has new Guitar and Recording Studio gear being added every week!!
Be sure to check out our world-class recording facility located in Long Island, NY.
All our Gear is tested before being shipped. Sometimes things happen beyond our control during shipping. If your product arrives not as described in our listing for any reason, please reach out to us directly so we can resolve this issue promptly. Many issues can be solved quickly and efficiently with quick correspondence. We take our customer satisfaction very seriously!
Follow us on facebook to keep up with new offerings and news from the studio.
Thank you for considering Tone House for your boutique pro-audio / guitar needs!!
As low as $22/month with
View Full Listing