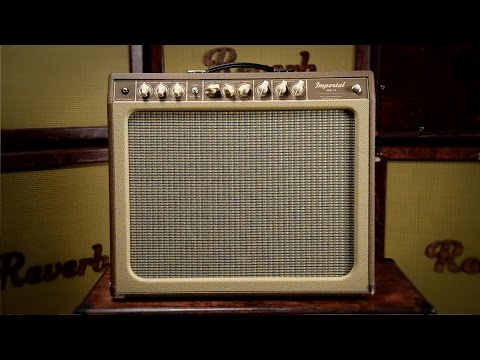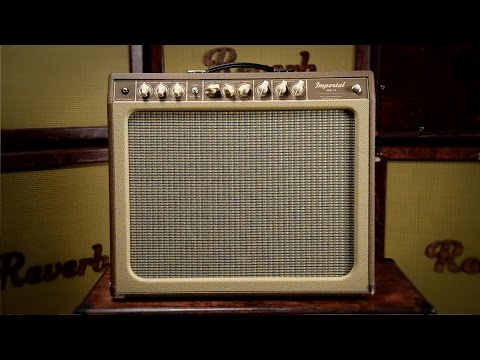 Tone King Imperial MKII w/ Built In Attenuator & Tube Reverb & Tremolo Cream
About This Listing
We couldn't be more thrilled to be working with these guys! This amp is the pinnacle of tone, not to mention it's highly portable and a fraction of the weight of other tube combos. With onboard features such as a state of the art tube reverb and tremolo, the versatility of the Imperial is limitless. That said, this little amp takes to pedals like a fish to water - everything we've plugged in sounds absolutely fantastic. Don't let the wattage fool you; this combo could easily handle stadium and bar gigs alike.
From Tone King:
First introduced in 1993, the Imperial has become a proven favorite of guitarists seeking authentic vintage tone. Utilizing all-tube circuitry, traditional spring reverb, and a specially voiced, highly resonant cabinet, the Imperial captures the true experience of playing a well-worn vintage amplifier - both in tone and feel.
SPECIFICATIONS:
Configuration: 1x12 Combo
Preamp: 2-Channel, Footswitchable
Rhythm Channel: Vol, Treb, Bass
Lead Channel: Vol, Tone, Mid-Bite
Output Power: 20W
Speakers: 12", 8-Ohm Ceramic Magnet 'Tone King 33' Made by Eminence
Attenuator:
Built-In Ironman II Compensated Power Attenuator
Precision Tuned Reactive Load
Volume Level Compensation
Dampening Factor Compensation

Weight: 36.2 Pounds
Buy now, pay later – from 0% APR
As low as $84/month with Affirm monthly payments.
View Full Listing