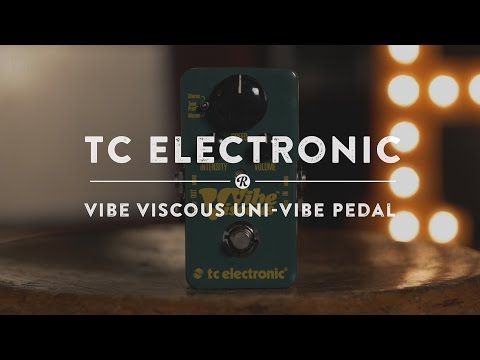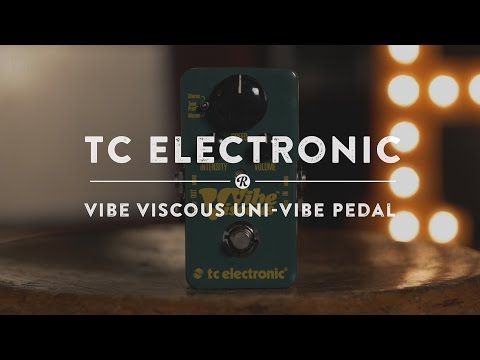 TC Electronic Pipeline Tap Tremolo Teal, New, #960826001
About This Listing
Thank you for taking the time to visit Blues Angel Music's Reverb store! Blues Angel Music, est. in 1997 in Pensacola, Florida, has been named by NAMM (National Association of Music Merchants) as one of the "TOP 100" music stores in the USA since 2011!!! Your satisfaction is our #1 objective!
TC Electronic Pipeline Tap Tremolo Teal, New, #960826001
*Please read shipping information at the bottom of the listing*
PIPELINE TAP TREMOLO

Ingenious Tap Tempo Tremolo with Sequencer, Subdivisions and TonePrints* For Both Vintage and Adventurous Tremolo Sounds

PIPELINE TAP TREMOLO
With PIPELINE TAP TREMOLO at your feet, you have access to the warm, organic sounding sinus curves of the '60s, the jagged edge rotor blade clippings reminiscent of helicopter landings, and everything in between. Whether you are looking for a classic surf sound or the syrupy wobble of the Motown era, the Vintage mode has got you covered, while the Square mode yields a more aggressive and edgy modern sound. Of course, you can always use the TonePrint mode to custom tailor PIPELINE TAP TREMOLO – and make your own waves!

Surf 'N' Turf
Need a tremolo that will fit with your classic surf-rock gig and your modern hard rock outfit without losing a step? PIPELINE lets you serve up vintage Dick Dale-esque surf sounds of the '60s by day, and the meaty cuts of an industrial slaughterhouse by night. Just use the mini toggle switch to go between Vintage mode, Square mode and TonePrint. The speed and depth knobs let you dial in the right intensity to match your sound.

Rhythmic Stutter
Using the subdivision knob, you can subdivide the frequency of the tremolo wave into anything from simple quarter notes, eighth note triplets, sixteenth notes, and into the trippy territory of a quarter note followed by eighth note triplets. Not to mention the Custom mode, which lets you program up to 4 bars with different tempo subdivisions.

Let Yourself Be Heard!
PIPELINE's volume control gives you up to 6 decibels of onboard boost to compensate for any perceived drop in volume. After all, tremolo is in essence "cutting holes" in your signal, leaving your ears with less – even though the volume stays the same. Not with PIPELINE TAP TREMOLO; just plug in and adjust the boost accordingly.

Tap Tempo and Go!
As the name implies, PIPELINE TAP TREMOLO lets you tap the tempo of the tremolo effect. The footswitch doubles as a tap-tempo control, allowing you to set the frequency of the tremolo waves, while saving precious space on your pedal board. By holding the switch down for 2 seconds, the LED turns green and you can tap the tempo you want.

TonePrint-Ready!
Using TonePrint Editor you can customize your individual tremolo sound to suit your specific needs. This means controlling the EQ, manipulating the height and length of the tremolo frequency which means that you can adjust how long the signal is cut and how long the signal stays on, individually. Want to incorporate an element of dubstep into your playing? Use TonePrint Editor to dial in the sequence of seizure-inducing tremolo stutters you want.

The Artist Entrance
TonePrint means signature effects - and signature effects means truly creative tones. From classic innovators to the guys shaping the future of music, we've asked the coolest artists around to come up with their customized signature version of a TC ELECTRONIC effect - and make them available to you for free!

Beam!
Download the free TonePrint app for Android and iPhone, choose the TonePrint you want to hear and beam it instantly from your phone through your guitar's pickup into your TonePrint pedal. No cables needed!

Your Vision, Your Sound!
Music is the truest expression of self – that's why it is your right to have your effect sound the way YOU want it to, no holds barred. With the TonePrint Editor you have full control over all effects parameters – so you can create your own signature TC sound.


ALL of our guitars at Blues Angel Music are professionally detailed and set up by our very own Master Luthiers! We want your guitar to arrive in the best condition possible and ready to play! Please note that temperature and humidity changes occurring during shipping may affect setup, and the responsibility of any desired changes to setup resides with the buyer. Rest assured that most customers are satisfied with setup upon arrival!
*Shipping Information*
We use Fed Ex or USPS for our shipping services.
Expedited shipping is available for an additional cost.
"ALL" orders over $50.00 require a signature.
If you do not wish to have a signature for your item you must submit to us that you do not wish to have a signature on your item and that you assume any and all responsibility in the event your purchased item is lost during shipment or stolen from your home.
ALL shipped items include insurance
"Free Shipping" applies only to the contiguous 48 states, and not to Alaska and Hawaii.
Large Packaged Items such as Guitars, Basses, Amps, Drums, and Keyboards being shipped to Post Office Boxes will incur additional charges.
We ship most of our new items in custom-made, double-walled boxes, as many original manufacturer's shipping boxes are not strong enough to withstand multiple shipments, and have already been used at least once to ship to us. As such, your item may not come in the original manufacturer's box. We do our very best to ensure that your instrument arrives safely and securely. See our feedback for positive comments on how well we ship!
Packaging:
Our items no matter the size or shape are professionally packed by our expert shipping department. Please see our feedback for what customers say about shipped items.

If you're ever passing through Northwest Florida, be sure to stop by and say hello! We're home of the World's only full-scale Drum Set Fish Tank created by Animal Planet's hit TV show "Tanked!"
#EAM#
09.06.18
As low as $12/month with
View Full Listing