Product Details
Gallery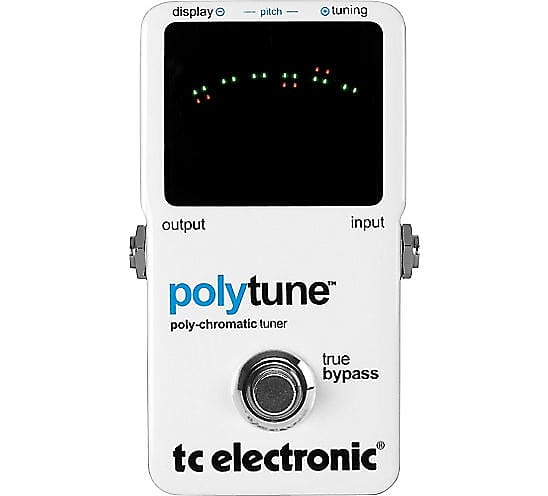 Product Specs
| | |
| --- | --- |
| Brand | |
| Model | |
| Finish | |
| Year | |
| Made In | |
| Categories | |
Overview
The old "one string a time" tuning symphony is a thing of the past. The TC Electronic Polytune allows you to see with a single strum which strings to zero in on while the guitar is muted, saving time and frustration. Its simple, clear and bright LED display is the best out there, with a casing as durable as anything rival companies might produce.
Read More ...
Price Guide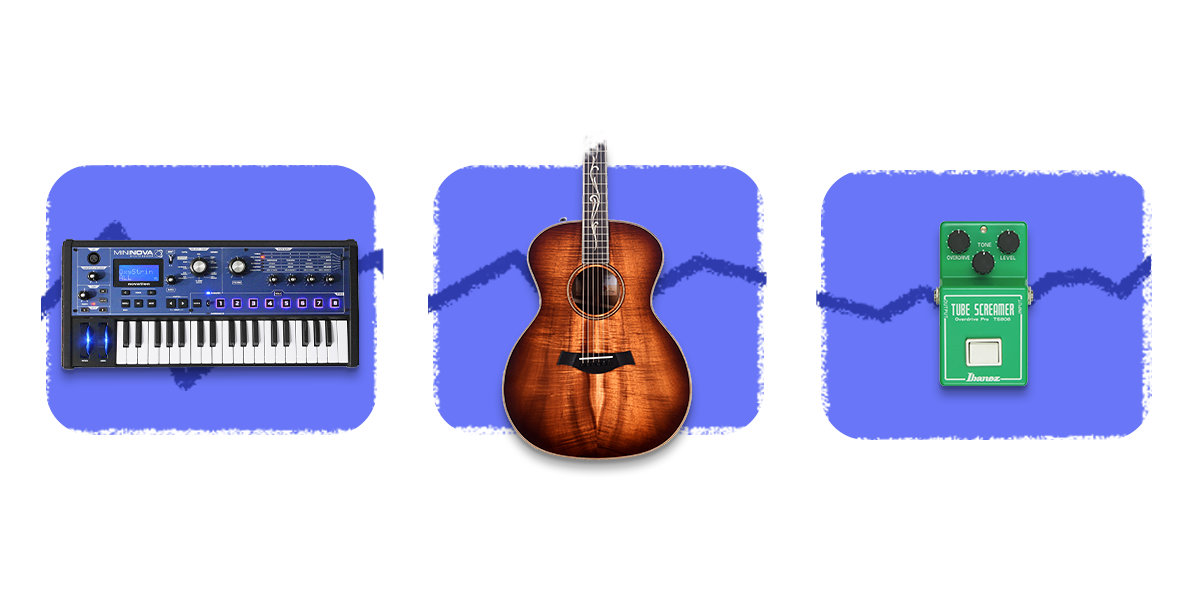 *Excludes Brand New, B Stock, Fair, Poor, and Non-functioning. Prices exclude shipping and tax/VAT/GST.
More Information
No matter how sweet your rig is or how expansive your effects are, you're dead in the water if your strings are out of tune. Monochromatic tuners have been the the industry standard for decades, but TC Electronic, always eager to innovate, decided to take tuning into polychromatic territory. Enter the Polytune.
The Polytune's main attraction is TC Electronic's claim that a guitar can be fully tuned through playing a chord. The Polytune sorts the out of tune strings, you make a quick adjustment, and you're back in the game. While this feature can be inconsistent, it's still important to take into account the Polytune functions perfectly as a monochromatic tuner and is quickly gaining traction in the guitar world as an industry standard, thanks to its incredibly easy to read display and instant response time.
Why would I want to switch over to the Polytune?
When used as designed, it can significantly cut down on your tuning time. By simultaneously recognizing the tuning of all your strings, the out-of-tune culprits can be immediately spotted and dealt with, saving valuable stage time when you're standing there dawdling with your tuner between songs. The brightly-lit LED display is easy to read and clearly delineates a string's tuning, even on the darkest stages with the densest fog. With a little time to get acquainted with the pedal and some practice, the Polytune can go head to head with the Boss TU-2.
What if I prefer traditional styles of tuning?
The Polytune is equally as effective as a traditional tuner. While many flock toward the established name of the Boss TU-2 as the best in the business, TC Electronic have created a highly accurate tuner with a bit more under the hood than a traditional model. Its durability is just as robust, and for what it's worth, we actually prefer the large LED display to Boss' comparatively small light strip.
I noticed there's a Polytune 2, a Polytune Mini and Polytune Noir. What's the difference?
Not much. The Polytune Mini functions the exact same way, with a much smaller pedalboard footprint. Some people prefer the larger screen of the original, but just as many people like to save space. Your tuner is not an exciting part of the board, so the idea is to minimize it. The Noir is simply a version featuring a black casing for a different look.