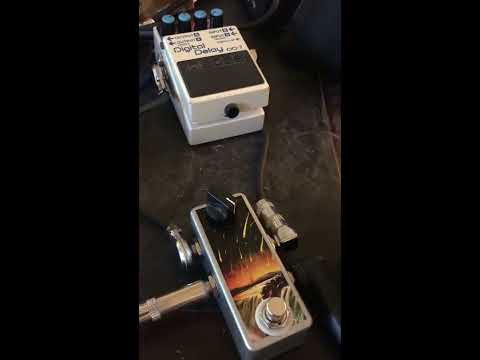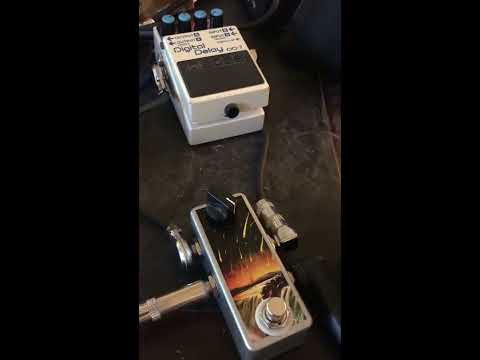 Saturnworks Momentary Feedback Looper Switch Pedal, w/ Neutrik Jacks, Handcrafted in California, USA
About This Listing
We know what you're after...controlled bursts of insane feedback.
The Saturnworks momentary feedback looper provides bursts of feedback for crazy solos, out of this world ambient sounds, or end of the show chaos. Rather than clicking a true bypass looper on and then hitting the feedback, you can tap into crazy sounds by holding down the pedal's footswitch.
Simply put whatever pedal(s) you'd like to use to create feedback in the pedal's loop, preset the amount of feedback you want with the feedback control knob, and then press and hold the momentary footswitch. When you release the button the feedback goes away.
Insanity on tap.
Please note: the momentary switch only applies feedback to a pedal, or pedals, in the loop. The switch does not turn the loop on/off, like a regular true bypass looper.
The momentary feedback looper is totally passive and doesn't require power. Like all Saturnworks pedals, it features boutique grade components including:
A high quality momentary switch.

A passive design that does not require power to work.
A heavy duty 3.5" x 1.5" cast-aluminum enclosure.

Neutrik brand jacks.
A one-year warranty against manufacturing defects.
Please note: the pedal in this listing is a stock photo and not the actual pedal you will receive. The pedal you receive may feature a different knob and/or graphic.
For the full Saturnworks line check out saturnworkspedals.com.