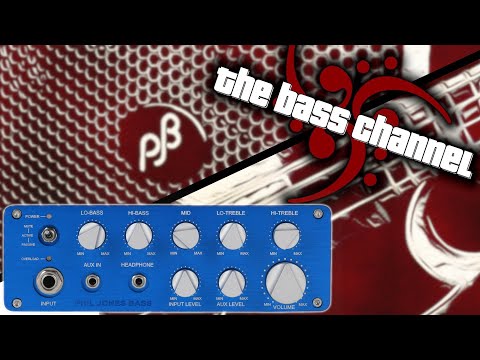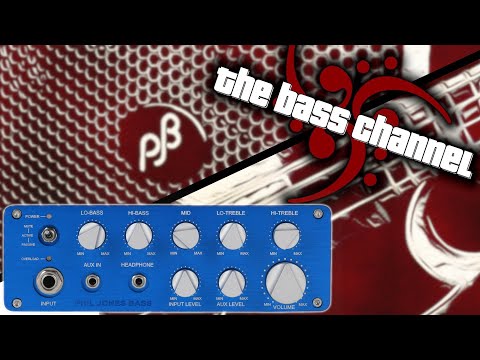 Phil Jones Bass BP800 Bass Amplifier Head (800 Watts) Only 6 lbs!
About This Listing
Featuringa Class A preamp, a PJB 5-band EQ and an affordable price tag, theBP-800 is a powerful compact amplifier that delivers more bass for yourbuck. Small and lightweight just got more powerful with theintroduction of Phil Jones Bass's BP-800 bass amplifier. The BP-800 is ahigh power, high-performance, no-compromise compact amplifier thatdelivers serious bass for the buck. The BP800 features a Class A pre-ampwith the popular PJB 5-Band EQ.

Although it weighs only 5.7 lbs and is 7.5" wide the BP-800 is builtwith the ruggedness and precision needed to withstand all the rigors oflive performance and the road. The appealing blue front panel is aquarter inch thick and CNC machined while the chassis is built fromthick aluminum extrusion making it incredibly strong. All control knobsare PJB design solid aluminum billet for a high-end look and feel.

The BP-800 will work on any AC voltage from 100- 240 volts AC enablingit to conveniently travel worldwide without having to switch to local ACsupply voltages. The Power Output is 450 watts into 8 Ohms, and 800watts into 4 ohms (maximum load). The dimensions are 7.5" wide x 2.5"high x 12.5" deep.

Other features include Mute /Passive/Active Switch, Headphone out andauxiliary input jacks, Balanced line out with pre/post EQ and groundlift switches, FX send/return Jacks, Pre Amp out and Power amp inputjacks and a High-Current Speakon Out.
- Model: BP-800
- Power Output (RMS): 800w/4O, 450w/8O
- EQ: 5-BAND EQ
- Input: 1 x Input, 1 x Mini Sw (Mute/Low/High)
- Output: Speaker-Out, DI-Out, Line-Out, Headphone-Out
- Other: AUX-Input, Gigbag
- Power: 100 - 240V AC
- Dimensions: 7.5 x 12.5 x 2.5 inch / 190 x 317 x 63 mm (W x D x H)
- Weight: 5.7 lbs / 2.59 KgDimensions and Weight in PackagingBase ItemShipping Weight: 8.5 lbs Shipping Dimensions: 16 x 12 x 6 in Manufacturer Part Number (MPN): BP-800

Buy now, pay later – from 0% APR
As low as $42/month with Affirm monthly payments.
This seller is open to offers
View Full Listing