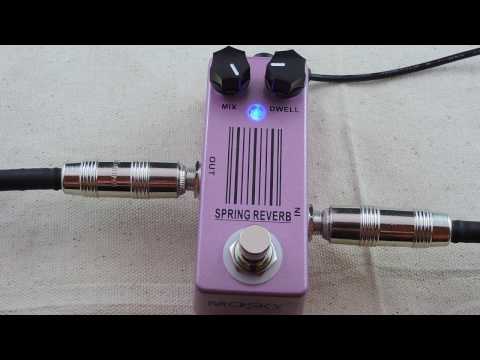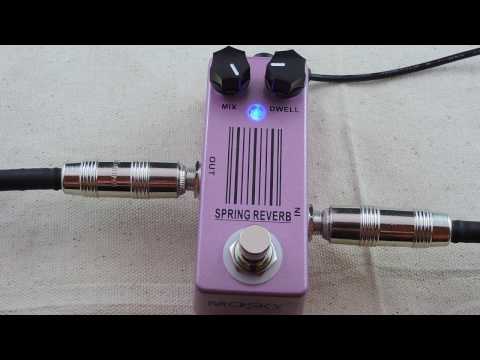 Mosky Audio MINI SPRING REVERB GREAT TONE AND PRICE FAST US SHIP! NEW NICE 2019
About This Listing
This is the brand new MINI SPRING REVERB
from MOSKY
First time in the U.S. market!

Real nice unit from Mosky and first time for sale with fast US shipping. Excellent Little Reverb option at a great price !
The Mosky mini SPRING REVERB: Boasting a super small size with very low noise, and a near bottomless depth of spring Reverb sound
due to it's dwell circuit. This tiny reverb pedal is an evolutionary step in spring reverb tank emulation with a large and expansive soundscape.
All the great sound of a reverb tank in a small little pedal!

Runs off a ˜standard' 9VDC neg tip regulated power supply (not included). Current draw is 85mA.
MIX pot- adjusts dry/wet balance


DWELL pot- adjusts bit reduction rate
Best Price.....Limited Time
Great way to add more tone in your arsenal without virtually any pedal board space required.