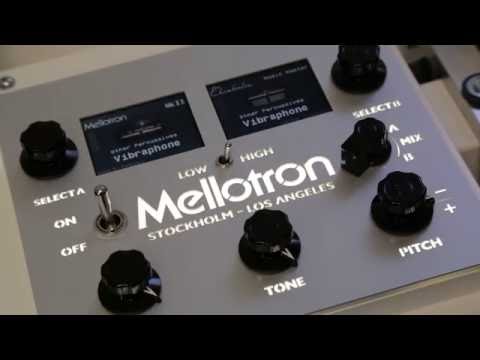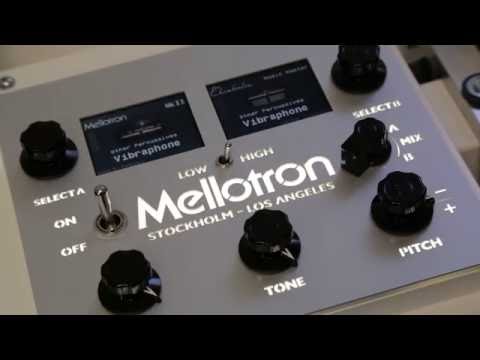 Mellotron M4000D Keyboard with 100 Mellotron and Chamberlin Sounds - White
About This Listing
Mellotron M4000D Keyboard with 100 Mellotron and Chamberlin Sounds - White
100 original Mellotron and Chamberlin lead sounds included, with IMMEDIATE access.
The sounds are taken from the original first-generation tape library giving the same sound quality as the original Mellotrons made in the 60s and 70s.
It has our very advanced and in-house developed streaming technology for uncompressed 24 bit audio reproduction.
The software and audio engine has taken 3 years to develop, but the concept of the digital Mellotron has been in development since the mid 90s. Mellotron bought parts of the original inventory from a company called 'Mellotron Digital'.
Furniture quality cabinet with hinged lid.
Expansion slot gives you 100 extra sounds on special compact flash cards, all from the original archives. There will be 8 expansion cards released with a large variety of sounds.
Two high-quality TFT displays and a backlit laser cut front panel.
Mellotron's very advanced and in-house developed streaming technology for uncompressed 24 bit audio reproduction.
Three gold plated balanced XLR outputs, all other connectors are gold plated for maximum reliability.
Testimonials
"In the studio these days I rely more and more on software instruments but the M4000D Mellotron has become one of the few physical instruments that I want by my side. It's classic look and impeccably crafted traditional sounds are always inspiring to me. This is an instrument of the finest quality and it just feels right and sounds great."
Jordan Rudess, keyboardist Dream Theater
"The coolest keyboard ever made! It's the one instrument I would take with me to a desert island."
Jason Schwartzman, actor
"The Mellotron 4000 is quite impressive. The sounds have great fidelity and dynamics but truly retain the character of the original tapes. It's great having tow banks to switch back and forth and to blend together. The added pitch control makes it great to fine tune sounds to the track. The audio quality is superb, the interface is easy and the Midi works very well."
Joe Chiccarelli, producer for Morrissey, U2, Beck etc, engineer for Frank Zappa, White Stripes etc.
Buy now, pay later – from 0% APR
As low as $91/month with Affirm monthly payments.
View Full Listing