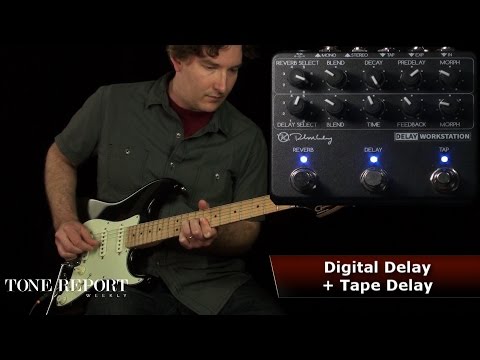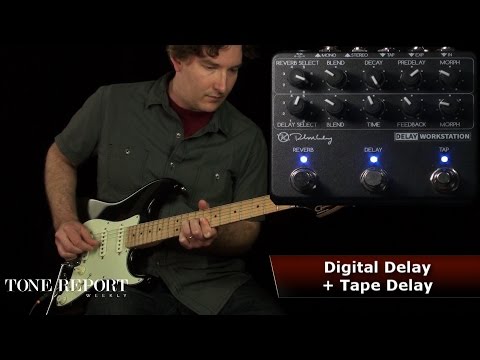 Keeley Delay Workstation Delay and Reverb Effect Pedal
About This Listing
The Keeley Delay Workstation is a powerful, dual DSP processor delay and reverb machine. Combining Keeley's unique delay and reverb patches in an incredibly small package, the Delay Workstation is an extremely creative tool.Two banks of eight legendary effects. Super Fidelity. Super Compact.The Delay Workstation has on-board tap tempo on the Delay side and external expression control on the Reverb side.
Product Attributes
Model Year: 2016
UPC: 854295005567
Color: Black
Input: Mono
Effect Type: Reverb/Delay/Echo
Output: Stereo
Product Features
Analog Delay w/dynamic modulation
Chamber Reverb w/filter control
Digital Delay w/inverse dynamic modulation
Ducking w/compression ratio
Flanged Reverb w/vibrato or random modulation
Hall Reverb w/tone control
Multi-Head Echo w/3 head control
Pitch Shifting delay with w/octave up/down control
Plate Reverb w/tone control
Shimmer w/octave up control
Slapback w/reverb
Spring Reverb w/tension control
Subdivided Delay w/dotted eighth, eighth, triplet, sixteenth
Tape Delay w/tone control
Buy now, pay later – from 0% APR
As low as $17/month with Affirm monthly payments.
View Full Listing