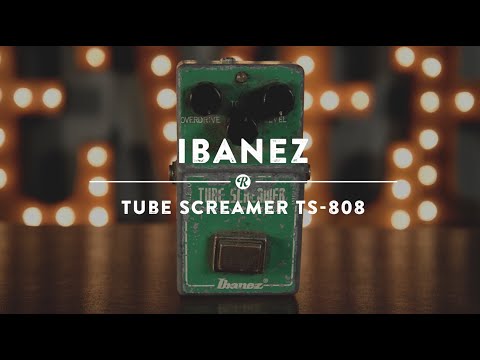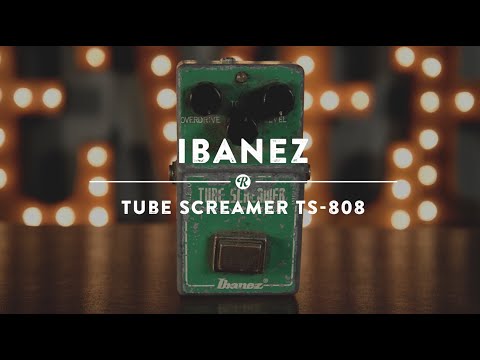 Ibanez TS808 Tube Screamer Overdrive Pro
About This Listing
Sometimes it's best to keep it simple. Which is why, in a world of dizzying often over-complex technology, the durable, dependable and simple stompbox continues to be the most widely used and effective means to expand, color, distort, mutate, sustain and twist tone.
For more than a quarter century, the Tubescreamer has captivated players as the first name in overdrive pedals. With a distinctive sound and high quality construction, the Tubescreamer is the pedal the legends love. Ibanez continues to set the standard with all its compact effects pedals.
Modeling and boutique pedal makers have copied the smooth and full tone of this pedal countless times. Now you can have Ibanez's faithful reissue at a price that doesn't break the bank. The reissue features the same JRC4558D IC chip and analog circuitry as the original. Controls include overdrive, level, and tone controls.
SPECS Input Impedance: 500K ohms Output Impedance: 10K ohms Maximum Output Level: 0 dBm Maximum Gain: +30 dB Equivalent Input Noise: -100 dBm (IHF-A) Power Supply: One 9 Volt Battery or external AC adaptor (AC-109) Size: 125 mm, 4.9"(D) x 70mm, 2.8" (W) x 52mm, 2"(H) Weight: 500g, 1.2 lbs
Buy now, pay later – from 0% APR
As low as $10/month with Affirm monthly payments.
View Full Listing