Focusrite Scarlett 2i2 USB 2.0 Audio Interface
Price Guide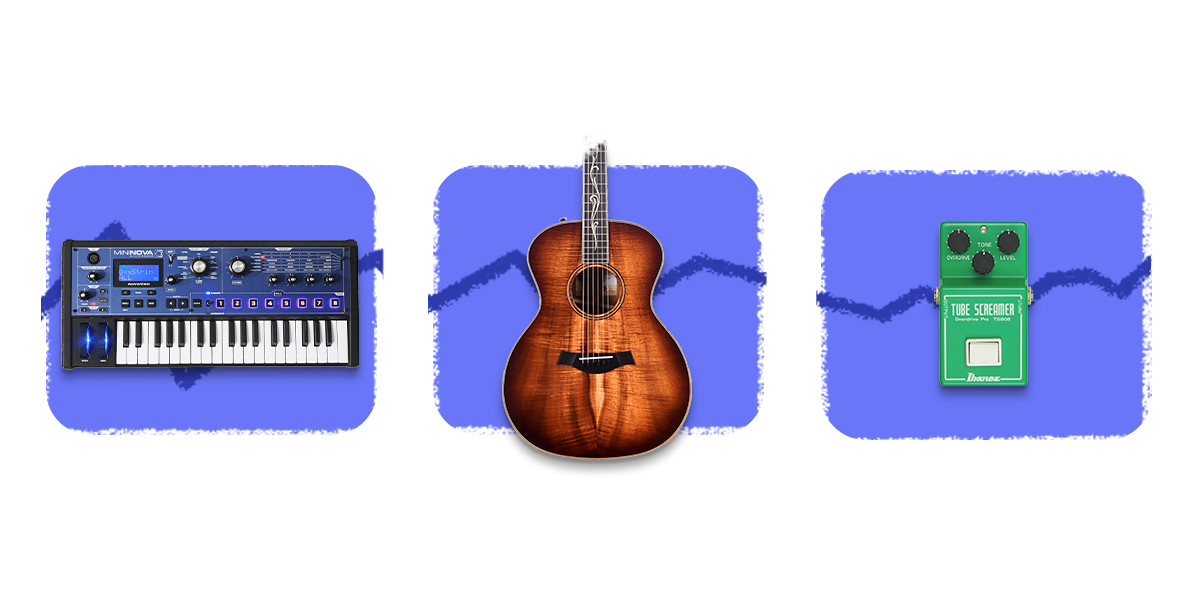 *Excludes Brand New, B Stock, Fair, Poor, and Non-functioning. Prices exclude shipping and tax/VAT/GST.
More Information
With the proliferation of recording software like GarageBand and the growing popularity of sharing platforms like SoundCloud and Bandcamp, many musicians who may in the past have simply remained unknown bedroom and open mic players are seeking to share their work. But to share your work, you need to record your work. To record your work, you need a solid preamp to boost your recorded or direct signal. That's where the Focusrite Scarlett 2i2 comes in.
A Home Recording Primer
If you're wondering why you can't sound like your favorite radio recordings with the microphone built into your laptop, it's because your a) the mic quality is awful and b) you're not treating your signal with any interface/preamp. When you sing or strum your guitar, that signal goes through a cable and either into an amp or directly into an pre-amp. It cannot go directly into your computer (for most models). What you need is something that can take the signal from your microphones or direct guitar signal and amplify it, massage it and convert it to something a digital audio workstation (DAW) like GarageBand can understand. The preamps and interfaces used by professional studios cost thousands of dollars, and even some of the simple, portable versions, like the Apogee Duet, can still run close to $400. The Focusrite Scarlett 2i2 can process two signals simultaneously, with good sound quality, for under $150.
How does the Focusrite 2i2 compare to other simple USB interfaces made by PreSonus and M-Audio?
The PreSonus Audiobox iTwo and the M-Audio M Track are both nearly identical to the Focusrite 2i2. We've had good luck with Focusrite products in the past, but the choice really boils down to preference, price point and availability.
What about all these other Focusrite interfaces I'm seeing. How do I know the 2i2 is the one for me?
The other Focusrite interfaces differ in the amount of inputs available (4, 8, etc.) and the way it connects to your computer. You'll see some that connect with a Firewire cable rather than USB. This is important, since you won't be able to use a Firewire interface if your computer doesn't have a Firewire port. MacBook Air laptops, for example, do not. Nearly every computer built after the early 2000s has a compatible USB port.
I want to start recording at home. I'm sold on the Focusrite, but what else do I need?
Great question. In addition to an interface, you're going to need at least one solid mic if you're going to add vocals or you want to record an acoustic or amped guitar. We recommend the Shure SM58, which is an affordable industry standard. You'll also need an XLR cable to connect the mic to the interface. Optional but recommended would be a pop filter to soften your vocal attack and a good set of studio headphones to hear the mix as clearly and raw as possible. We recommend the Shure SRH440 set. Now get to it!