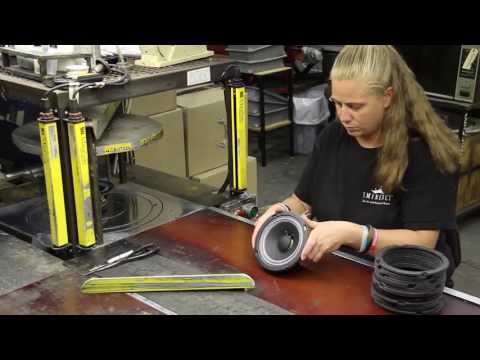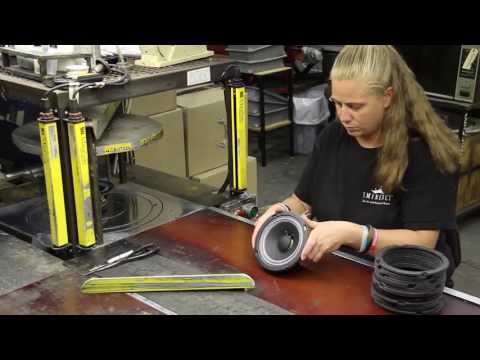 Eminence Swamp Thang Guitar Speaker (150 Watts, 12 Inch), 8 Ohms
About This Listing
The Swamp Thang Guitar Speaker produces anything but a muddy tone. Whether you're looking for a thick, biting or smooth tone, the Swamp Thang will deliver.
Eminence Swamp Thang Guitar Speaker
The Eminence Swamp Thang is perfect for that time where you gotta run through a jungle. Thick dirty bite or searing smooth tone are both things this speaker excels at.
Specifications
Nominal Basket Diameter: 12 inch, 304.8mm
Nominal Impedance*: 8 ohms
Power Rating - Music: Watts 150W, Program: n/a
Resonance: 97Hz
Usable Frequency Range: 70Hz-5kHz
Sensitivity***: 102
Magnet Weight: 59 oz.
Gap Height: 0.312 inch, 7.92mm
Voice Coil Diameter: 2 inch, 50.8mm
Thiele & Small Parameters
Resonant Frequency (fs): 97Hz
DC Resistance (Re): 6.92
Coil Inductance (Le): 0.42H
Mechanical Q (Qms): 14.43
Electromagnetic Q (Qes): 0.55
Total Q (Qts): 0.53
Compliance Equivalent Volume (Vas): 41.3 liters / 1.5 cu. ft.
Peak Diaphragm Displacement Volume (Vd): 43cc
Mechanical Compliance of Suspension (Cms): 0.10mm/N
BL Product (BL): 14.2 T-M
Diaphram Mass inc. Airload (Mms): 26 grams
Efficiency Bandwidth Product (EBP): 177
Maximum Linear Excursion (Xmax): 0.8mm
Surface Area of Cone (Sd): 532.4 cm2
Maximum Mechanical Limit (Xlim):
Mounting Information
Recommended Enclosure: Sealed: Acceptable, Vented: Acceptable
Overall Diameter: 12.01 inch, 305.1mm
Baffle Hole Diameter: 10.95 inch, 278.1mm
Front Sealing Gasket: fitted as standard
Rear Sealing Gasket: fitted as standard
Mounting Holes Diameter: 0.25 inch, 6.4mm
Mounting Holes B.C. D.: 11.63 inches, 295.4mm
Depth: 5.2 inches, 132mm
Net Weight: 11.1 lbs., 5 kg
Shipping Weight: 12.8 lbs., 5.8 kg
Materials of Construction
Coil Construction: Copper voice coil
Coil Former: Polyimide former
Magnet Composition: Ferrite magnet
Core Details: Non-vented core
Basket Materials: Pressed steel basket
Cone Composition: Paper Cone
Cone Edge Composition: Paper cone edge
Dustcap Composition: Zurette dust cap
zZounds is an authorized dealer of Eminence products.
As low as $10/month with
View Full Listing