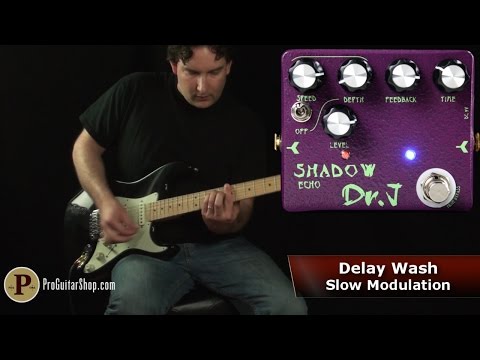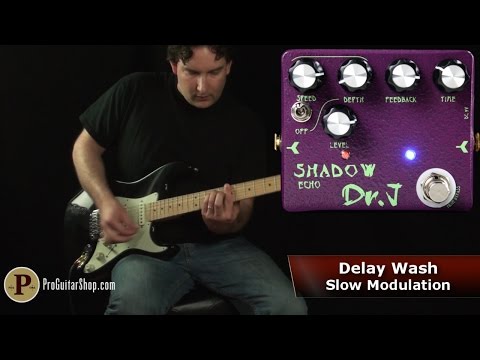 Joyo Dr J D54 Shadow ECHO Guitar Effect Pedal Ships Free
About This Listing
SHADOW ECHO
Echo that follows like a shadow. Hovering between reality and magic, the Shadow Echo box emits spooky slap-back delays and deep echos. Familiar parameters such as Time, Feedback, and Level with an additional function knob. Also on board are Depth and Speed knobs. LED light shows use of additional functions. True Bypass design minimizes tone loss.
Well built little box.
Hand soldered. Rugged metal case. No tone loss with True Bypass 3PDT foot-switch Affordable Price, Luxurious Sound !
Features:
Brand: Dr.J
Model: Dr.J D54
SHADOW ECHO
Delay Time 750mls

Weight: 250g
Dimension: 118*68*50(L*W*H)mm
Power: 6F22 9V Battery/ DC 9V adapter (Not included)
Running Current: 12 mA
Output Impedance: 1 KΩ
Input Impedance: 1 MΩ
1 Year Warranty
Canadian Authorized dealer
Free Shipping
As low as $7/month with
View Full Listing