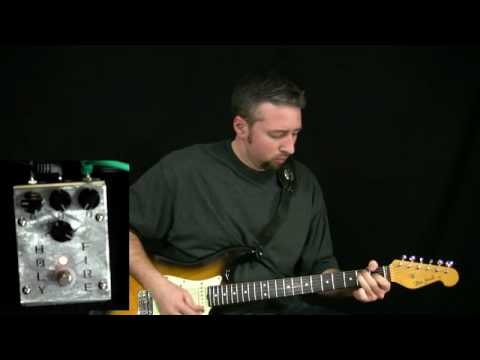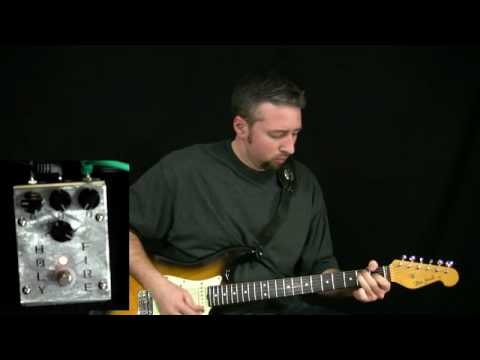 Creation Audio Labs Holy Fire Brand New with Warranty! Free Priority Shipping in the U.S.!
About This Listing
FREE insured USPS Priority Shipping in the U.S.!
We are an Authorized Creation Audio Labs Dealer. Thank you for checking out our sale here for a BRAND NEW in box with factory warranty Creation Audio Labs Holy Fire.
Typical distortion pedals use a ton of gain and clipping. This creates a lot of unwanted noise which needs to be heavily filtered and that thins out the tone. The Holy Fire introduces the world to analog wave-shaping technology to re-shape the waveform and achieve tube-like FX without adding noise or heavy filters. The pristine analog process preserves all of your original tone.
Clean Boost - from off to +12dB.
Overdrive - analog wave shaping tube emulator technology.

Distortion - Hard edge clipping circuitry.

Hi-cut filter to shape edges for vintage speaker simulation.

Unique LED interaction indicates the transition to wave shaping.

Includes a 48VDC universal 90 to 260VAC small power supply.

Small footprint 3.1" x 4.25".

This makes the Holy Fire overdrive distortion a very musical pedal that responds to your touch. Play with a softer attack and velocity for a cleaner sound, or dig in to get as much grit as you want. You control the effect with your playing dynamics and the volume of your instrument. Great for guitar or bass! Like a tube preamp in a pedal, but without the bulky, fragile and expensive tubes and transformers.
As low as $18/month with
View Full Listing