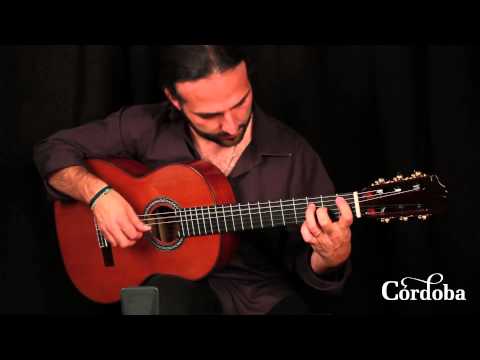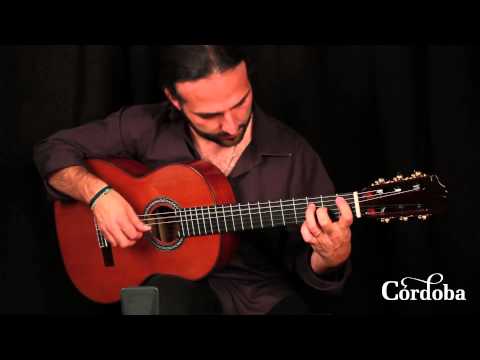 Cordoba C9 Parlor CD/MH - 7/8 Size Classical Guitar - Solid Cedar Top, Mahogany back/sides
About This Listing
Solid Canadian cedar top with solid mahogany back and sides

Lightweight, 7/8 size classical guitar, 630mm Scale Length

Hand inlaid Mother-of-Pearl "Esteso" Rosette

Rosewood fingerboard and Indian rosewood bridge

Includes Lightweight Cordoba Polyfoam case


FREE SETUP in our shop before shipping!
The handmade C9 Parlor* (7/8 size) is ideal for the player looking for the feel, comfort, and ease of playability that a smaller instrument provides, while retaining the sweet, warm tone created by all-solid wood construction.
The C9 Parlor is handmade by a small team of builders in a boutique workshop using traditional Spanish construction techniques such as the Spanish heel, hand carved necks and braces, and domed soundboards. It also features the vintage elegance of a hand-inlaid mother-of-pearl rosette inspired by a 1920s Domingo Esteso design. Like its full-size companion, the C9 CD, the C9 Parlor is made with a solid Canadian cedar top and solid mahogany back and sides, and includes a Cordoba Polyfoam case.
*With the introduction of the C10 Parlor, Cordoba decided to rename the model previously titled ‰ÛÏC9 Dolce‰Û to ‰ÛÏC9 Parlor.‰Û We felt the word ‰ÛÏParlor‰Û was a better, more universal descriptor of a small body instrument. No features of the guitar were changed aside from the name.
Free Shipping
2-Day Shipping available
As low as $42/month with
View Full Listing