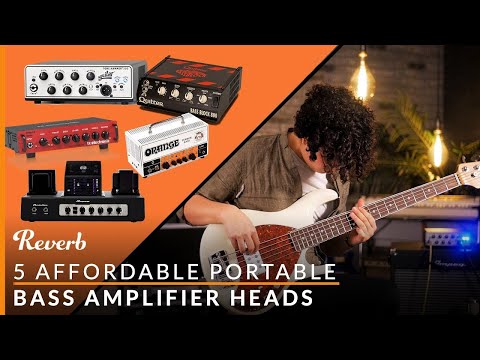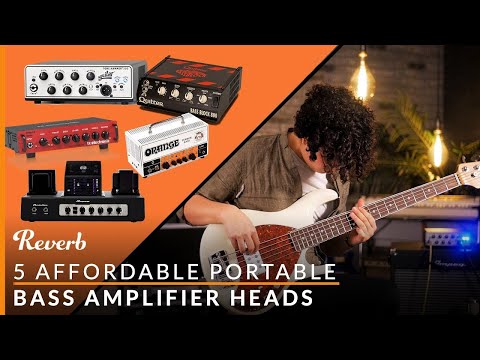 Aguilar TH350 Tone Hammer 350 Bass Amp Head (Made in USA) w/ Aguilar Carry Bag
About This Listing
Brand New with Warranty​​​​​​​. We are an authorized Aguilar dealer. 
The Tone Hammer® 350 makes a big sound while having a tiny footprint! Boasting a 3 band EQ and 350 watts of power, this little beast gives you classic Aguilar tone in an easy to carry, 3 lb. package! Players on a budget can now have it all – tone, power and portability! Assembled at the Aguilar factory in NYC and ready for travel. Universal mains means that this amp is ready to play anywhere in the world, whether on 115V or 230V!

We are including a brand new Aguilar TH350 Padded Carry Bag as pictured, free of charge!

What we think:

Responsive EQ
Natural, uncolored tone with tone knobs set at noon
Ability to access vintage and modern tones
Input gain accommodates lower output basses with ease
Drive control saturates and accentuates mid frequencies for tube-like tones
Clean, neutral sound allows true character of bass to shine
**Contact us for our best pricing! We also stock a variety of Aguilar speaker cabinets and can put together a very attractive bundle.**


Specifications

Power Output: 350 watts into 4 ohms, 175 watts into 8 ohms
Preamp Section: Solid State
Power Section: Class D
Transformer: Switching mode power supply (SMPS)
EQ Section:
Bass: +/- 17 dB @ 40 Hz
Mid Level: +/- 16 dB
Mid Frequency: 180 Hz – 1 kHz
Treble: +/- 14 dB @ 4 kHz
Drive Control: Fully adjustable, featuring Aguilar's proprietary AGS (adaptive gain shaping) circuit
Inputs: One ¼" input jack, compatible with all active and passive basses
Speaker Output: Neutrik Speakon
Balanced Output: XLR balanced output with pre/post EQ and ground lift switch
Tuner output: Yes
Cooling: One high-quality whisper fan with thermal speed control
Dimensions: 8.25" W x 7.5" D x 2.75" H
Weight: 3 lbs (1.36 kg)
Warranty: Three year limited
Optional: Durable carrying bag
As low as $51/month with
View Full Listing