Anyone can sell on Reverb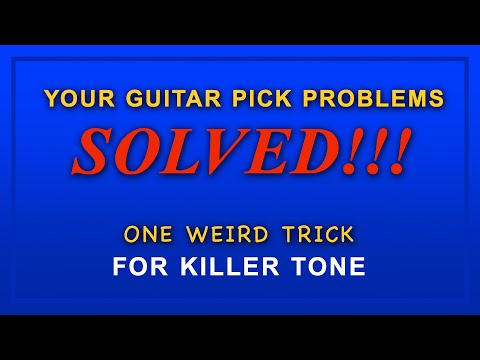 Seller Note: Yes, these are real and 100% for sale and a portion of the proceeds from the Chibson Hand Pick will be donated to the MusiCares Covid-19 Relief Fund. More information about this release and the MusiCares Covid-19 Relief Fund can be found HERE
Tired of losing your pick in your guitar? Are you always finding picks when you do the laundry? Want to impress your friends, family and colleagues?
Well Chibson USA has the solution! For a limited time, Chibson USA is offering their patented signature Jumbo Hand Picks™ for Guitar, Bass, Ukulele and Autoharp.
The Chibson Jumbo Hand Pick™ is 6x larger than other picks which means that you not only can deliver smoking licks on any instrument but you are *guaranteed to never lose your pick again (*Guarantee is good for only 1 consecutive hour)
So be sure to pick up a Chibson Jumbo Hand Pick™ for yourself, your friends, your bandmates, your family, your boss, your guitar teacher, or anyone else who wants to take their playing to the next level.
The Chibson Jumbo Hand Pick™ is available only in
classic
Orange, measuring in at a 6" x 5".
*Please Note* We will be shipping orders beginning June 22nd to help offset any delays with production and shipping due to the current Covid-19 Pandemic and its effects on non-essential business. We appreciate your patience and understanding. Thank you!

**Due to Covid-19 there are many postal restrictions for accepting international postal items. Countries such as Australia and Africa will not be accepting international packages and will be returned. Please be sure to check your country's shipping restrictions before placing your order to ensure that your order is not returned. More info is here: