The American Acoustasonic
Series From Fender
Explore a New Way to Play
A hit on release, Fender's innovative American Acoustasonic Series helps you, the player, unlock a new frontier of sound. Blend acoustic and electric tones to create sonic palettes never-before-experienced or use each guitar's switching system to find the respective tone that's right for you. Explore the American Acoustasonic Series below.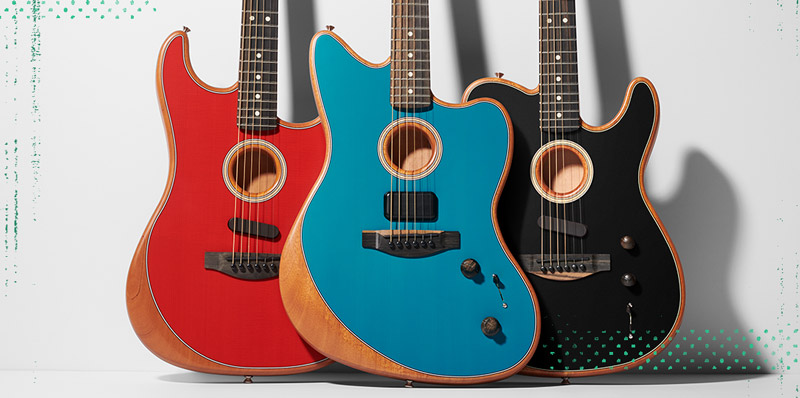 The American Acoustasonic Series From Fender
Explore a New Way to Play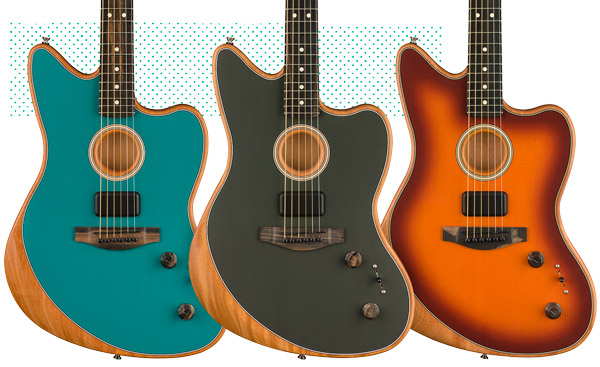 The Acoustasonic Jazzmaster
Fender's classic offset gets an innovative refresh. Use its 5-way switch and Blend knob to create once-impossible combinations of tone. New, powerful pickups let you turbocharge your electric sounds, enhance its new acoustic voicings, or simply let its natural tone shine.