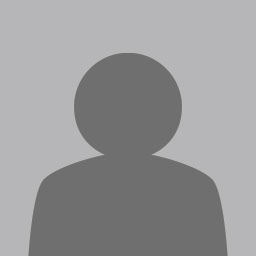 San Diego, CA, United States

Joined: Jun 2019
View Policies
---
---
We are Guitars San Diego a destination for serious acoustic players in Southern California and around the world.
Shipping Policy
I will ship with tracking to the listed regions. To negotiate shipping rates to other locations, please send me a message.
Return Policy
NEW ITEMS
Returnable within 2 days of delivery.
USED & VINTAGE ITEMS
Returnable within 2 days of delivery.
General Terms
Items must be returned in original, as-shipped condition with all original packaging and no signs of use. Buyer assumes responsibility for all return shipping costs unless the item was not received as described.
Refunds
Buyer receives a full refund in their original payment method less any shipping costs.
Special Conditions
Trade Policy: Guitars San Diego is happy to consider trades for guitars we have previously sold, or for guitars from manufacturers with whom we currently work. Guitars San Diego will not accept guitars for trade that we did not sell, or guitars from manufacturers with whom we do not currently work.
Return Policy: Naturally, we hope your purchase exceeds your expectations. But if it doesn't, take comfort in the knowledge that GSD has your back. You always have 48 hours from receipt of your equipment to play it and determine if it's going to meet your needs. If it doesn't simply pack it securely in the box we shipped it in, and ship it back to us. Once we receive it and inspect it, we'll arrange for a full refund (excluding shipping, of course). If you have any questions about this policy, give us a call.
Restocking Fee: All returns are subject to a 15% restocking fee, based upon the purchase price. Buyer pays shipping both directions.
Quote Policy: All quotes are good for a period of 48 hours from the time the quote was given. Exceptions to this policy are made at the sole discretion of Guitars San Diego. Call us if you have any questions about this policy.
Consignment Sales: Guitars San Diego offers consignment services for equipment that we have previously sold or equipment with which we are familiar. We will only consider instruments with a value above $2000.00. We will not accept amplifiers on consignment that we did not originally sell without prior inspection. Consignment fees are 25% of the final sale price. Questions? Call us!
Special Orders and Custom Orders: Guitars San Diego wants to help you build your dream guitar and we'll be with you every step of the way. We require at least 25% of the final purchase price as a deposit. If you place an order and cancel it, you forfeit your deposit. All deposits are non-refundable. Please contact us if you have any questions about this policy.
Shipping Policy: Shipping quotes include a container and packing materials. Questions? Give us a call.
Note: Please check the return policy on each individual listing as some items may be sold "As-Described" and not eligible for a return.
Tax Policies
This shop collects taxes in the following regions:
California
Alabama*
Arizona*
Connecticut*
District of Columbia*
Iowa*
Kentucky*
Minnesota*
Nebraska*
New Jersey*
New York*
Oklahoma*
Pennsylvania*
South Carolina*
South Dakota*
Vermont*
Virginia*
Washington*
West Virginia*
Wyoming*
*State sales tax is required in this region. Learn More