The beat is getting stronger: this week's episode of What's That Sound centers around recreating the rhythms of "Just Like A Baby", from Sly and the Family Stone's 1971 psychedelic soul masterpiece There's A Riot Goin' On. Produced by Sly Stone himself with Family member Greg Errico behind the kit, this drum machine-driven record paved the way for decades worth of lo-fi funk music to follow.
Drums in the Style of Sly Stone's Just Like A Baby
By Reverb
Download for free
This time around, we used a Ludwig Vistalite kick, a Ludwig Acrolite snare, and a pair of 14" Zildjian K-Dark hi-hats. Surprisingly enough, only two mics were used for this particular session: a Shure SM-57 positioned just outside the snare and an Electro-Voice RE20 placed inside the kick slightly away from the batter. Contrary to previous episodes of this series, this particular drum sound can be recreated for a little under $400—the key here is precise placement and processing the drums with the proper preamps and tape-style saturation.
The drum track here was recorded twice—one drum part handled a basic kick-snare pattern, while the other added a few extra beats—both passes were treated and processed distinctly. While the kick was tracked with the front head removed, the snare was deadened with a drum tortilla and a weight.
---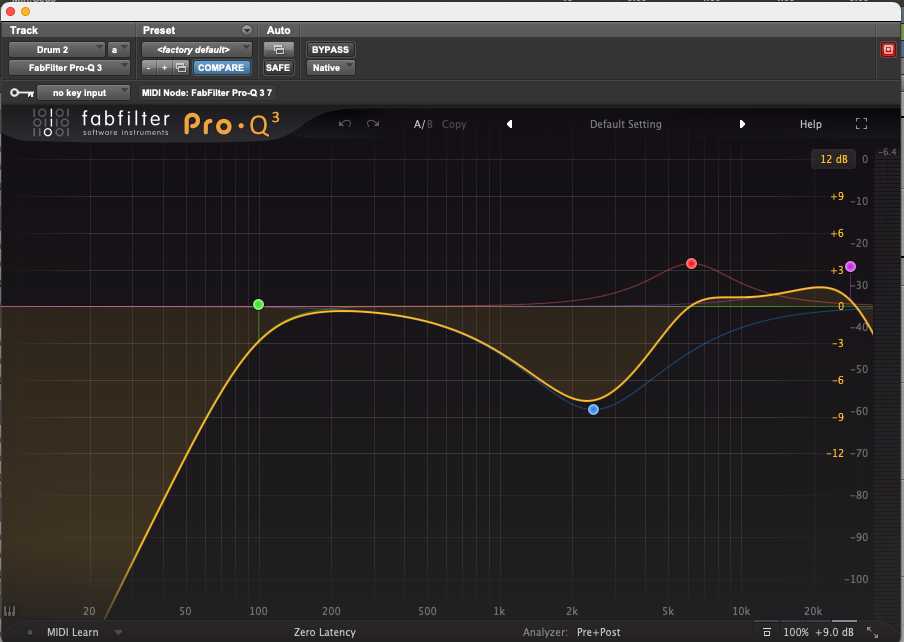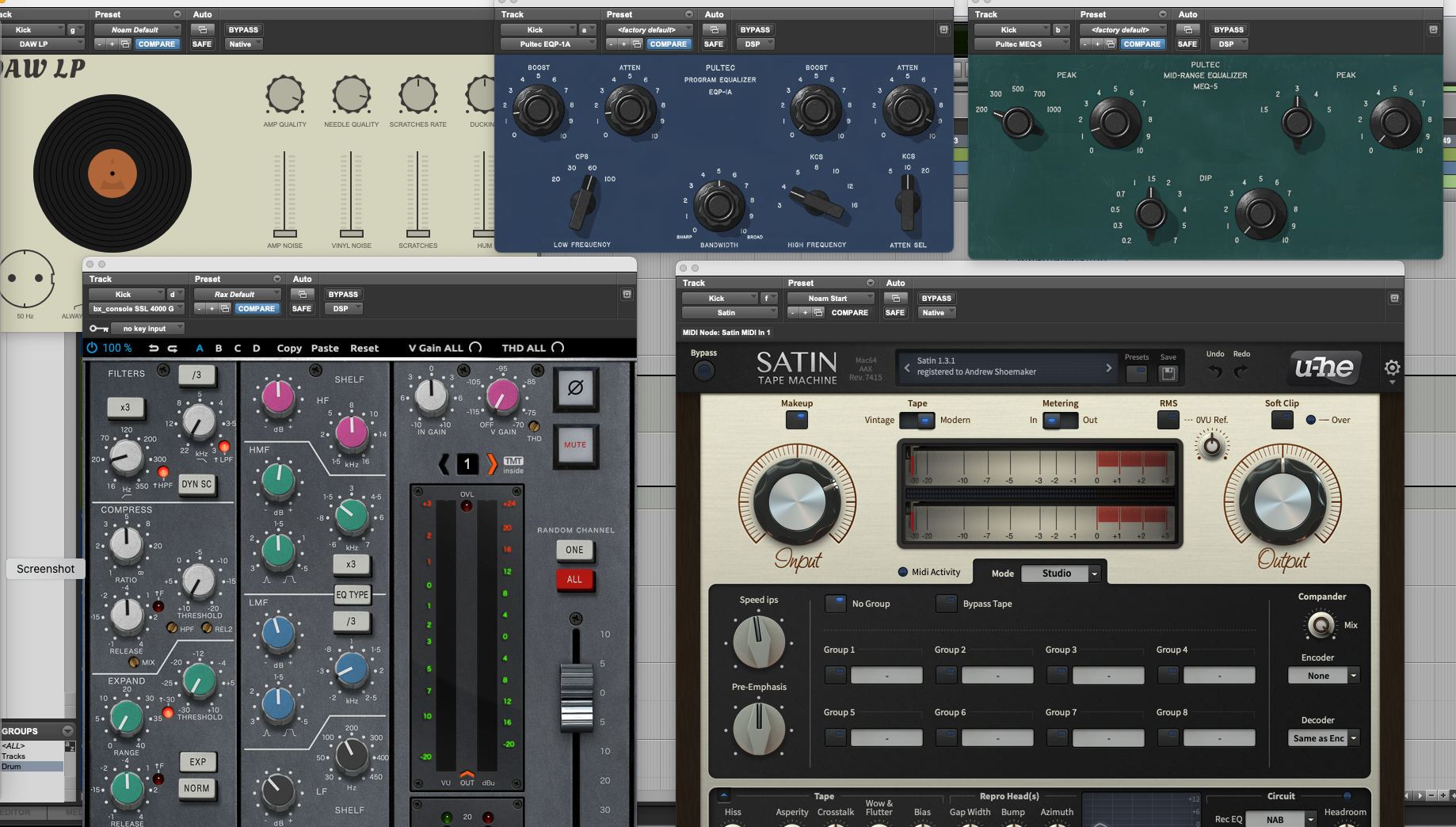 ---
We then ran both microphones through a Pultec EQ. To achieve the simultaneous brightness and warmth of the original, we boosted the frequency at around 5 kHz and cut at around 10 kHz. This way, we maintain a sense of forward presence while avoiding the glossiness of a more modern drum track. From there, we ran the signal with a few different kinds of emulated saturation—tape machine, vinyl, and cassette plug-ins—and blended them together to replicate the unmistakable vintage lo-fi feel of the original. Finally, there's some subtle drum machine samples added to the mix, courtesy of a Maestro Rhythm King, which Sly famously used on the album.
Did this recreation catch you smilin'? Watch the video above and let us know in the comments.