For the first time since January 2020, the brands, manufacturers, and other assorted gear industry workers that make up NAMM are convening in person. As of today, the Summer NAMM show in Nashville is underway.
As always with all NAMM conferences, this means companies from across the industry are using the event as a platform to announce new instruments and music tech. And even brands that don't make the trip to Nashville still use the days around the event to publicize updates or tease future releases.
Last week, Fender announced new artists series models including the return of the Kurt Cobain Jag-Stang. And many other brands have followed with their own products that will soon be available for sale.
With manufacturing being constrained for the past year and half, it's understandable that this SNAMM marks fewer announcements than in years past. But there are still exciting highlights: from Boss' new synth guitar to IK Multimedia's first-ever AmpliTube pedals.
Read below for what's been announced so far—and check back later as SNAMM continues.
Boss' New Synth Guitar: The Eurus GS-1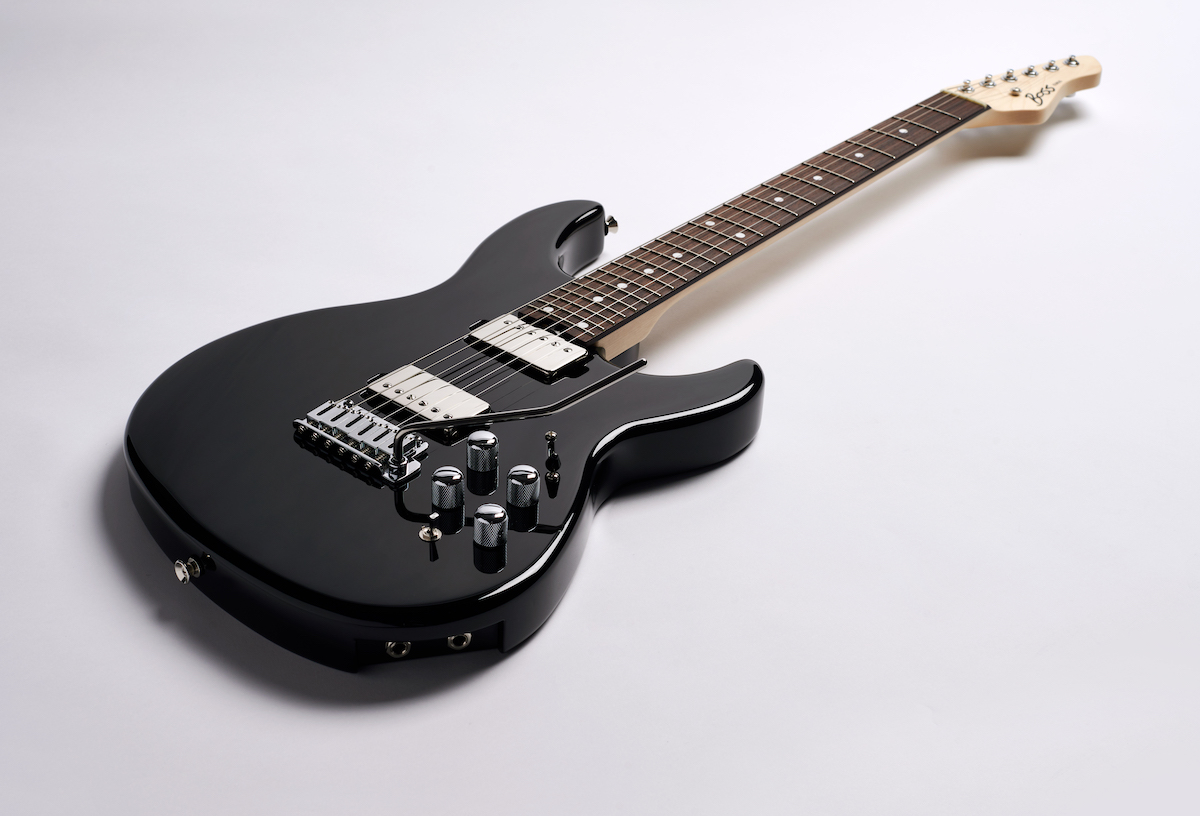 Synthesizer guitars have, historically, not always been the most playable instruments. With the Eurus GS-1, Boss has set about to change that: promising a guitar that plays as great as any other premium instrument. The traditionally built guitar has an offset double-cutaway body, 24 frets for an extended range, and two humbucker pickups with coil-split settings. And it's only on top of such features that Boss adds advanced synthesis technology.
The Eurus can easily switch between regular guitar tones and synthesizer sounds. The guitar's onboard synth knob allows you to control the dynamic expression as you play. With two separate quarter-inch inputs for guitar and synth electronics for dedicated processing, Boss promises no latency.
In addition to the GS-1, Boss also announced the world's first wireless expression pedal: the EV-1-WL, which can be used in coordination with the synth guitar. The pedal easily connects to the GS-1 Editor app to control what parameters the expression pedal impacts, such as pitch bend, hold, filter depth, and more. It is also compatible with existing Boss products like Waza-Air and Katana-Air.
IK Multimedia AmpliTube Pedals
After making some of the most popular digital effects, IK Multimedia is finally coming to your pedalboard with four AmpliTube X-Gear pedals, designed after the most popular AmpliTube sounds. There's the X-Drive distortion, X-Vibe modulation, X-Time delay, and X-Space reverb pedals.
The pedals are packed with useful secondary functions, as to be expected from a user-friendly company like IK Multimedia. Each pedal comes with a virtual X-Gear version for use in AmpliTube 5 and access to AmpliTube 5 SE, where you can adjust the effect settings. Thanks to MIDI, the pedals will be able to control AmpliTube software on your computer or easily connect with other AmpliTube pedals.
To make recording even easier, the pedals function as a USB audio interface, allowing users to send wet/dry singles to their DAW. And to benefit live performance, each model in the X-Gear series includes five cabinet impulse responses to connect directly to a PA system at a live show.
OP-1 Is Now an Interface Too
Though not strictly a SNAMM release, Teenage Engineering announced an exciting new update for its 10-year-old OP-1, adding support for USB audio support.
This means that users no longer need a separate interface to connect the OP-1 to a DAW—just plug right into your computer. The new update also gives users the ability to sample and record on the OP-1 directly from a connected USB audio device.
Teenage Engineering says that the major workflow update was made possible due to what they learned while developing a similar feature for the OP-Z. And like the OP-1's previous updates, this new functionality is entirely free to download and is guaranteed to work on every OP-1, no matter how old.
Red Panda Updates the Raster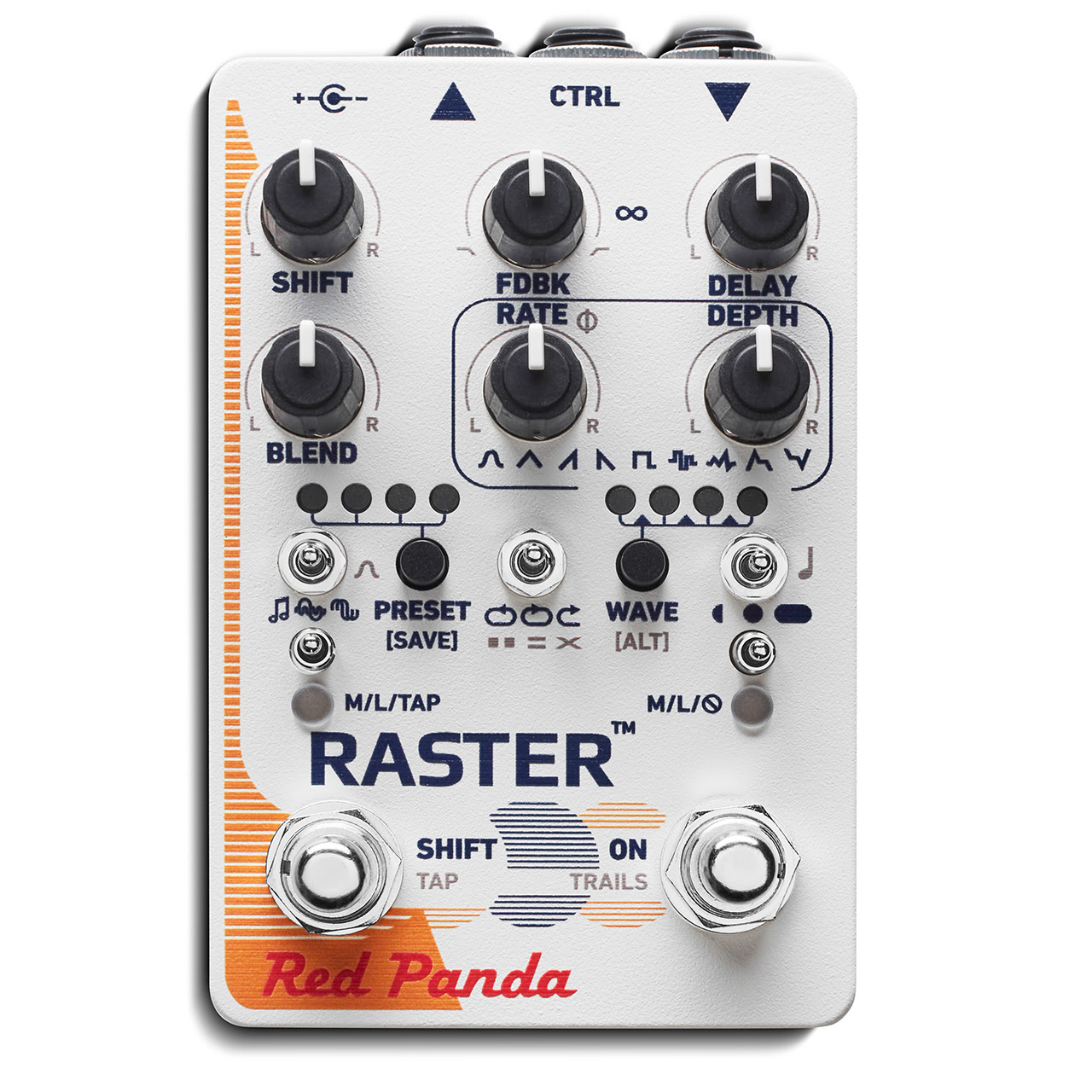 Red Panda has announced a new iteration of the Raster pitch-shifted delay pedal. Originally released in 2015, the V2 features several improvements on the original design, including increased delay time (1600 ms instead of the original's 750), stereo functionality, and MIDI connectivity.
Presets and modulation capabilities have also been added to the Raster 2. "While designing the Raster 2," Red Panda says, "we wanted to enable as many classic rack mount digital delay tricks as possible while keeping the fast and intuitive control that made the original Raster so fun to use."
The new Raster 2 is still performance-friendly, featuring six knobs and nine switches. And instead of multiple mode options, all of the pedal's parameters are always available so tinkerers can mix and match. The new Raster 2 is expected to start shipping late this summer or early in the fall.
PreSonus Revelator io24 USB-C Audio & Midi Interface
Announced in the lead up to SNAMM, PreSonus' sleek looking new Revelator io24 audio interface is optimized to record music and live stream high-quality audio. The PreSonus XMAX-L microphone preamps can capture both musical harmonics and the spoken voice. The Stream Mix mode conveniently allows you to get any effects and loopback channels to your stream.
For wireless remote control, you can connect the Revelator to your iPad, Windows, or Android devices for touchscreen control of the interface's features.