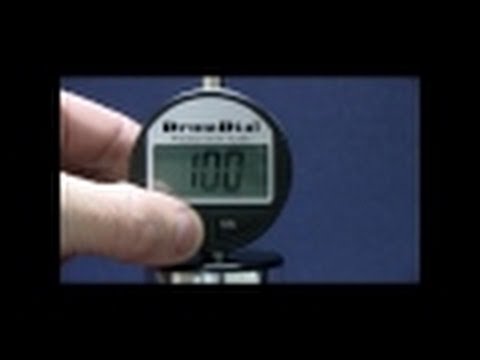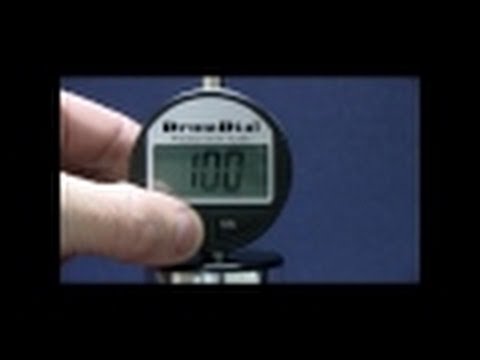 DrumDial DDD Digital Drum Tuner
About This Listing
DrumDial makes tuning a breeze!

DrumDial quickly and precisely tunes all drums by accurately measuring drumhead tension NOT tension rod torque. Tension rod torque can be used to tell you when you are over tightening a bolt to prevent thread damage, but is not accurate for drum tuning because of the difference in screw tolerances, plating, corrosion, and thread wear. You can eliminate these problems by using a DrumDial to measure drumhead tension directly from the drumhead, allowing you to precisely tune your drums faster and easier than ever before. DrumDial has been designed and manufactured to the highest quality standards with all the key features you would expect from the best drum tuner available. Get the tuner that really works, get a DrumDial and make it possible for your drums to consistently sound great!
With the Drumdial Drum Tuner, timpani, snare drums, rack toms, and bass drums are all easily tuned without even hitting the drumhead. DrumDial measures tympanic pressure, not tension-rod torque. As a drummer you'll appreciate how easily and accurately you can tune your drums with the Drumdial Drum Tuner.
Features:
Digital LCD display measures true Timpanic pressure from 0-100

Custom foam lined protective hard shell case

Edge Gage

Glass calibration standard

Lug back drum key holder and Drum key

Tuning chart and Instructions

Simple one touch calibration that maintains the cal point even when powered down!

No whacking necessary to tune your drums

Accurate and quick

Full 1 year warranty

Made in USA

As low as $8/month with
This seller is open to offers
View Full Listing