Above photos of Darryl Jones by Greg Vorobiov (L) and J Boquet (R), used with permission.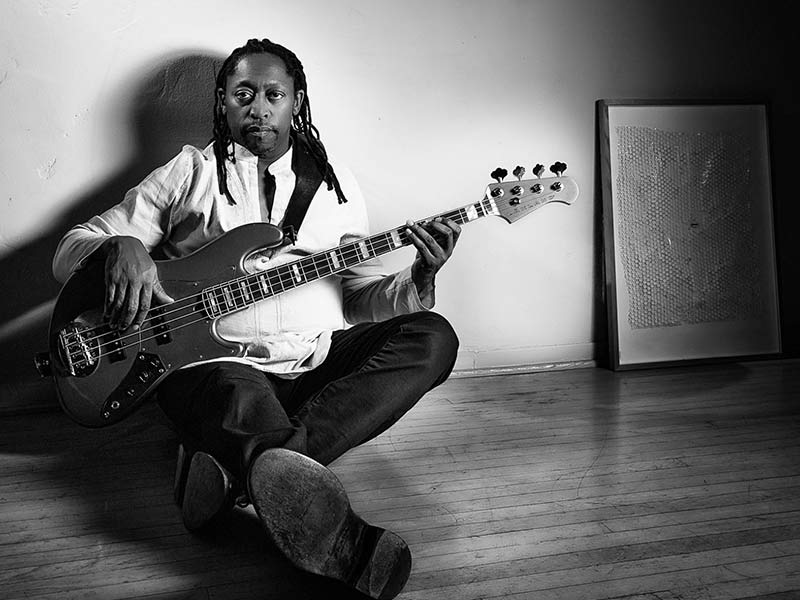 Darryl Jones resides at the pinnacle of professional bass playing, having delivered the low-end with everyone from Miles Davis to Madonna, Herbie Hancock to Sting. He also just launched Chi-Town Social Club with Vince Wilburn Jr., Shawn Christopher, and Nick Tremulis, in addition to leading The Darryl Jones Project.
Jones notably, in 1993, took on a hell of a day job, replacing Bill Wyman upon his retirement from The Rolling Stones, and has been touring and recording with the rock 'n' roll legends ever since. And still he's found time to launch Jones Musical Instruments, which makes vintage-style basses and guitars informed by his lifetime of playing. This is all to say, the guy knows his basses.
Below, hear straight from him about his all-time favorite bass guitars. Then, listen to "Change," the soulful new single from Chi-Town Social Club, and visit Darryl's website for more info on his ongoing projects.
---
1969–70 Fender Mustang Bass
My first real instrument when I was a kid. I use one just like it still today. Huge sound from a small bass.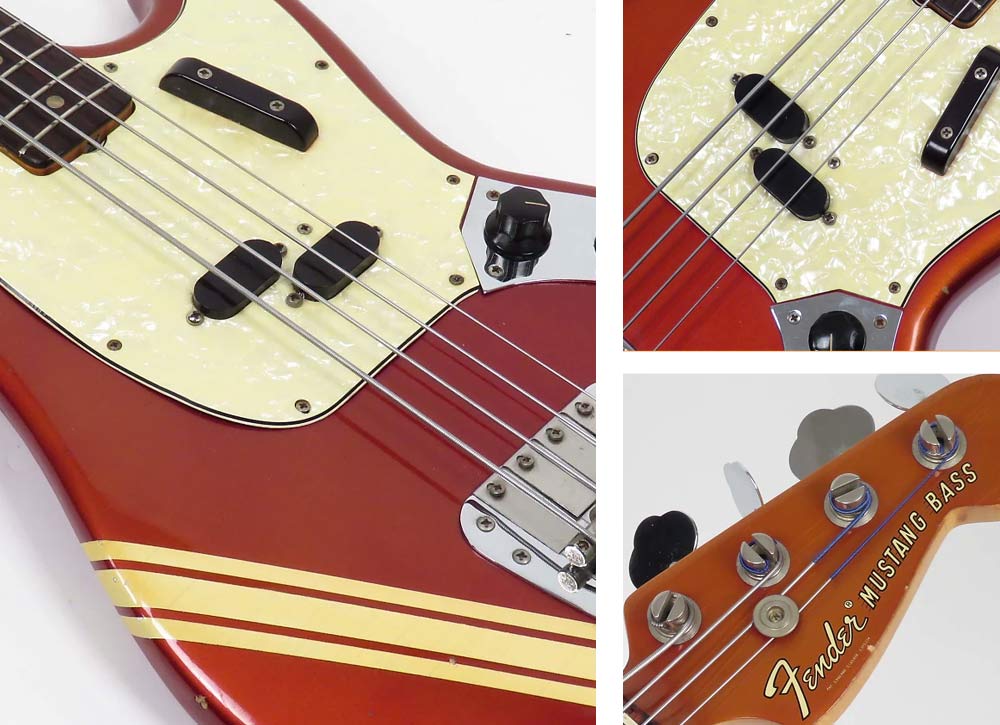 ---
1965 Fender Precision Bass
If it's good enough for James Jamerson, it's good enough for me.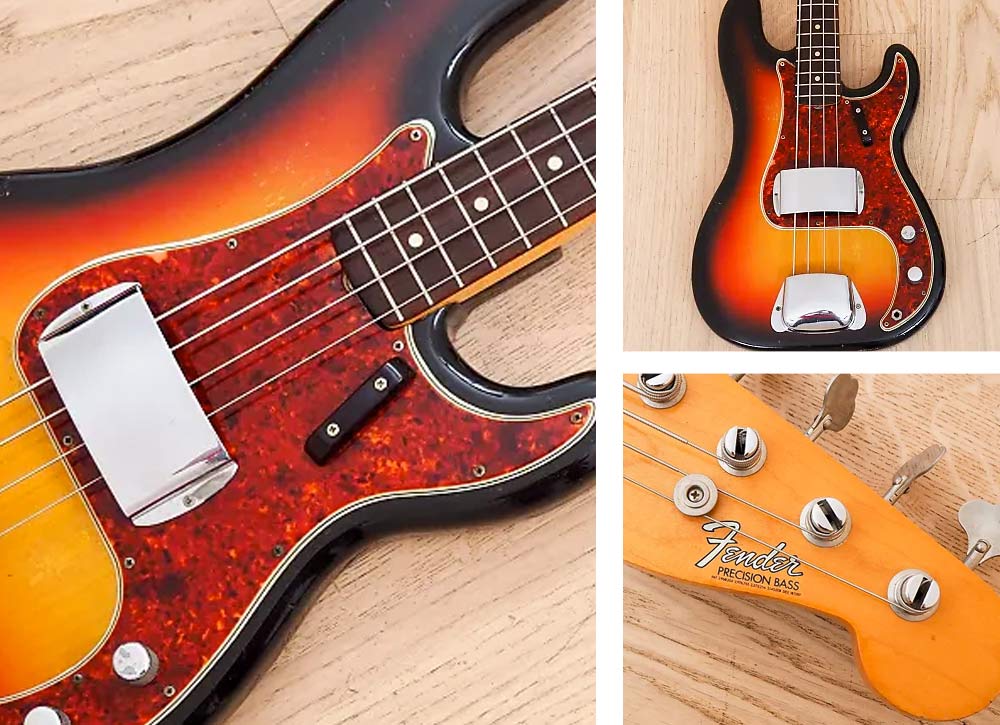 ---
1966 Fender Jazz Bass
Along with the Lakland DJ signature bass, perhaps the instrument I've been most closely associated with. That is, until I started manufacturing Jones Musical Instruments. Even still, I haven't stopped using my Jazz basses.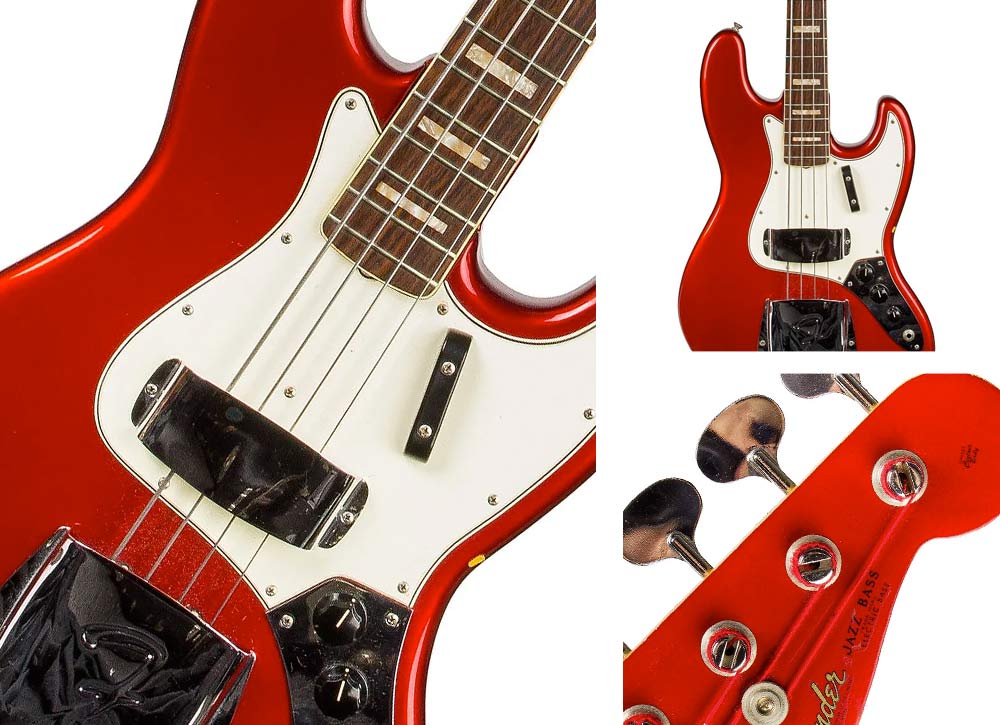 ---
Lakland Darryl Jones Signature Model
Co-designed by myself and Albey Balgochian, the Lakland DJ represents several years of trials by Albey and I and, finally, Lakland's dedicated support and quality manufacture of what has become a new classic J-style bass guitar. It's very popular because of its easy feel and—in the case of the Skyline model—its accessible price.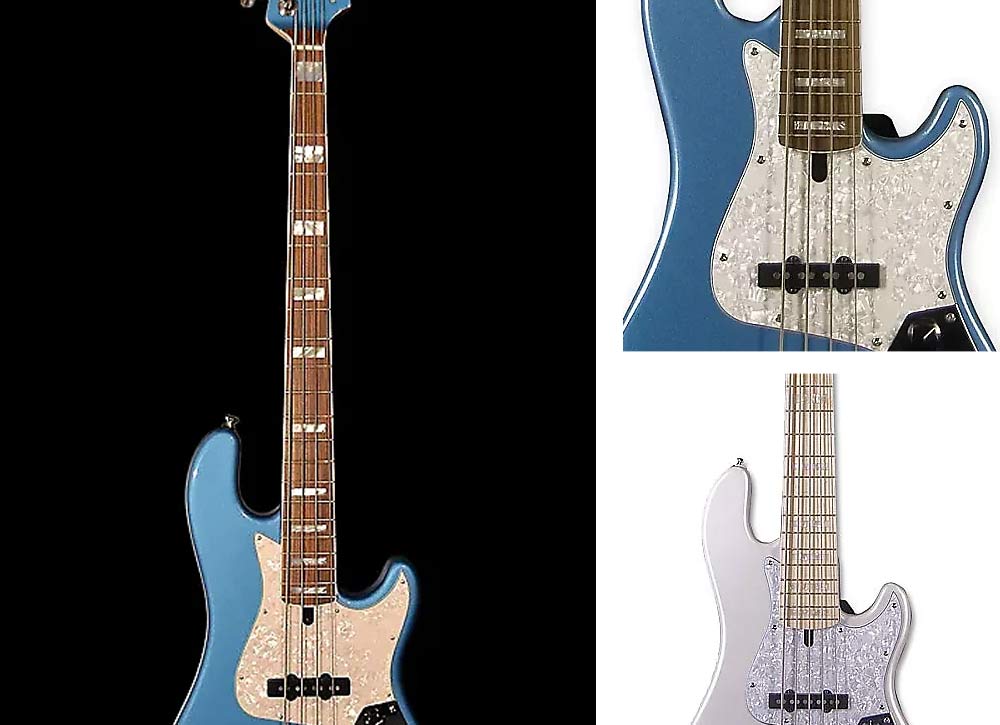 ---
Fritz Brothers clone of the Kay Electric Pro Bass
Great chambered bass for that vintage '50s and '60s picked bass sound. Also, awesome for reggae.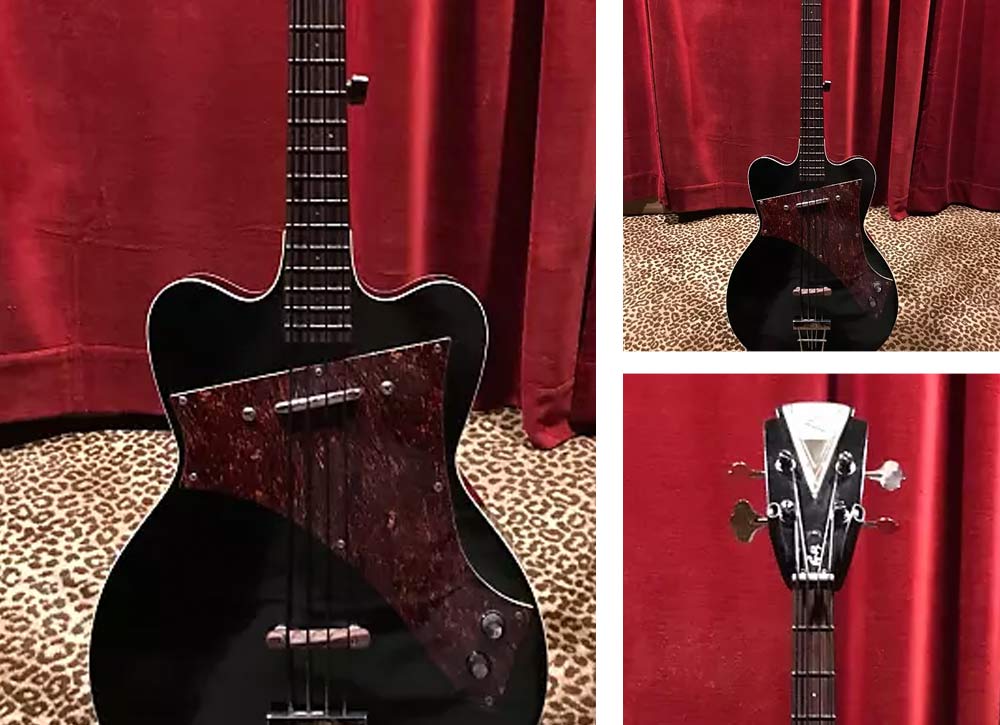 A Fritz Brothers clone of a Kay Jazz Special Bass. Photo by
Kelli McDonald
---
Jones Musical Instruments Chatham Bass
This is the bass I developed based on my ideas, drawings, and designs. Heavily influenced by the bolt-on neck, alder or ash body, and maple-neck design made iconic by Leo Fender and Co. The Chatham is my homage to the Precision Bass.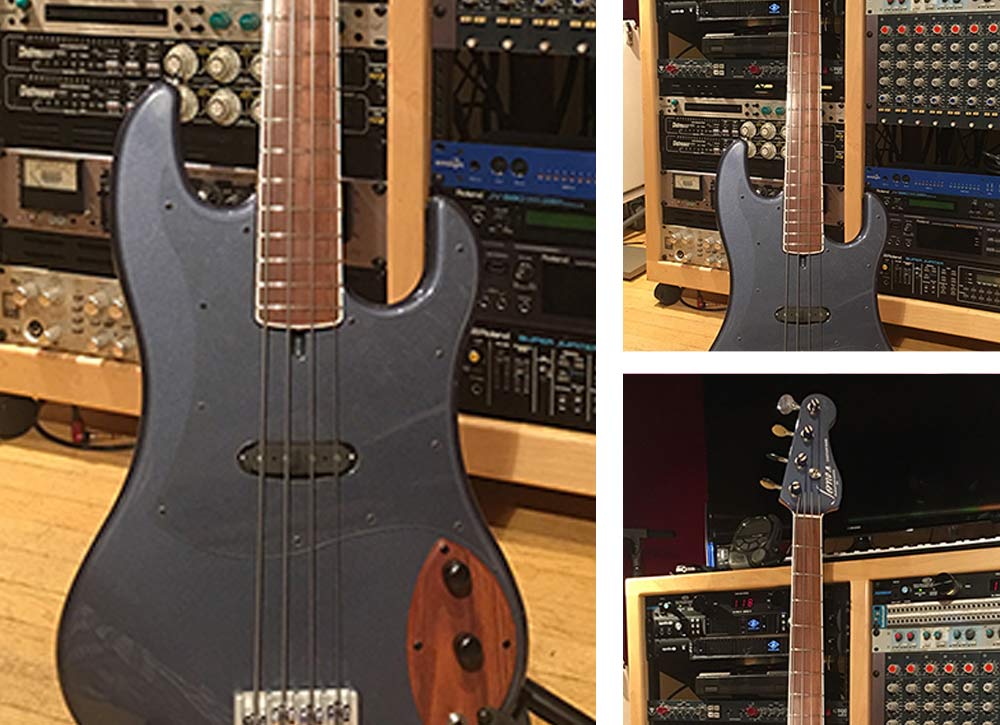 ---
Sadowsky J-Bass
I was introduced to Roger Sadowsky when I arrived in New York to begin my tenure with Miles Davis. He did some repairs on my '66 Fender Jazz Bass. Soon after, I purchased my first Sadowsky J-style bass. Whenever I plugged in my Sadowsky the studio engineer or front-of-the-house mixer would say, "Great sounding bass!" That's why Roger is the man!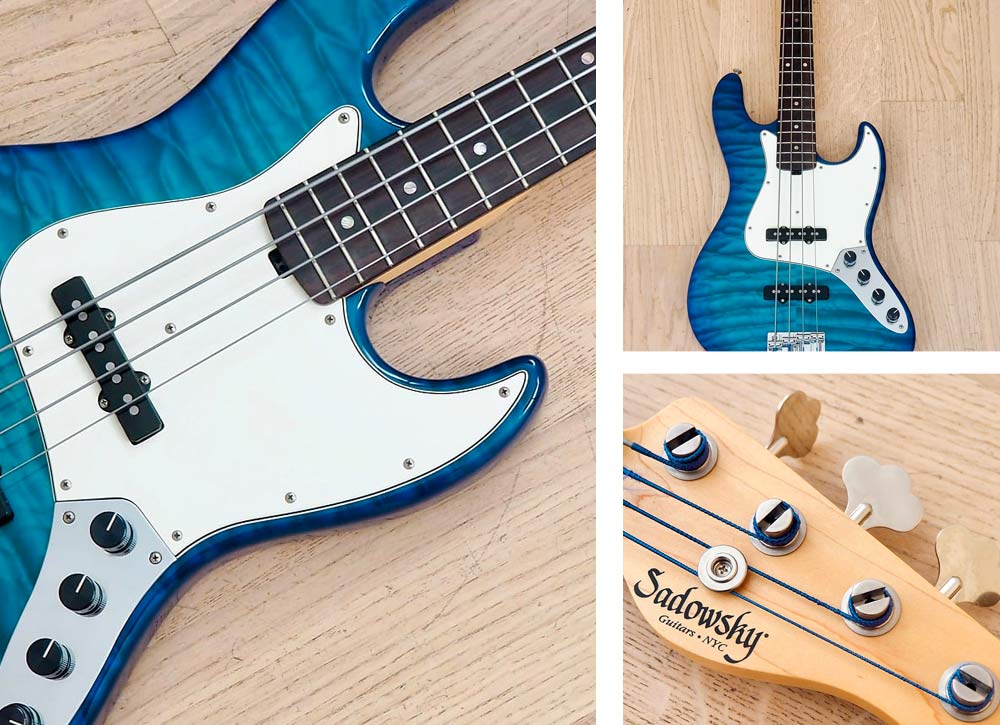 ---
There are many other important and influential basses. Jack Casady's Epiphone bass is amazing for reggae, among other things. I used mine on a Ziggy Marley session and the sound put me in mind of a cross between Aston "Family Man" Barrett and James Jamerson.
Chris Squire's Rickenbacker 4001CS has a sound I doubt he would have been able to produce using any other instrument. Paul McCartney's iconic Hofner Beatle bass is obviously important in the history of bass sounds, and Sting's '57 Fender Precision bass sound on those early Police records is not to be overlooked.
There are many more but I'll leave it to the commenters to round out the list.