Anyone can sell on Reverb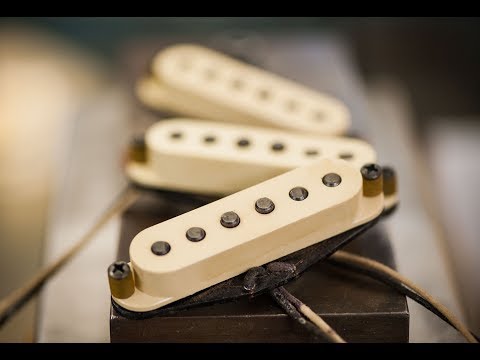 No expense in quality or time was spared to get that custom shop look, feel and sound without shelling out $4-7K. Make Guitarwacky's Custom Relics your "affordable" alternative.
Just completed: stunningly gorgeous 7lb 7 oz- 2018 American Special Fender Stratocaster Custom Relic Vintage Lime Green Sparkle. This nitrocellulose lacquer finish was professionally and artfully aged by hand.
Guitarwacky custom finish's are top quality, cutting-edge and proprietary. Sub-base is gold pearl. Base coats are green-gold pearl over the gold sub-base. The final metal flake coats were Lil Daddy Roth Lime Squeezer Green under several clear coats of nitro clear lacquer. Roth pearls and flake are the essence of 50's-60's cool vintage vibe. This muted vintage green just pops under light!
Next, the three piece Fender body received the ultimate Guitarwacky proprietary pigment age treatment including incredible vintage finish checking . The finish product is authentic and gorgeous; see for yourself. Don't forget to checkout our other affordable relics, then follow us to be notified when guitars are listed; Google us! Also check our recent relic sales feedback w/links included below.
Guitarwacky aged pick guard completes this incredible guitar. Frets leveled and polished and the guitar will arrive freshly setup and ready to play. This beauty is powered by a set of pricey Seymour Duncan Antiquities "Texas Hot" pickups. "Modern C"-shaped neck with 9.5"-radius fingerboard with rolled edges and age tinted dots; 22 jumbo frets. Aged vintage tuners and D'Addario 10's; she's ready to go! Saddles, screws and hardware were aged and sealed, so that they will look tomorrow, the way they look today for years to come.
Understanding the significance of quality, Guitarwacky Custom relics are flawlessly detailed by artisans whose love for guitar can only be measured by the level of detail embodied within their relic art. This strat arrives in a Kaces Poly case pictured.
Shipping! No worries here! We loosen string tension then professionally pack using brand new guitar boxes. Don't worry-No packing peanuts.
Guaranteed to love your guitar or just send it back within three days for a full refund(minus delivery shipping).
Recent client feedback with guitar links; check them out!:
American Fender Telecaster Custom Heavy Relic Green Sparkle
Plays like a dream. Sounds like a bird. Stunning. Better in person. Second purchase...probably not my last. Thanks for the work of art. Jason R. – Aug 13th, 2020
American Fender Stratocaster Custom 2012 Faded Tangerine Sparkle
Stunning! The relic finish is nothing short of perfect. I've had relics from Nash and MJT and this is the most realistic out of them all. The colors and attention to detail are amazing! If you're into standard Fender American Strats but want a relic job that will stand out (in a good way!) this is the place to go. Super fast shipping, will buy from again! Peter T. – Aug 12th, 2020
American Fender Custom Stratocaster Relic Nitro Faded Pink Sparkle
Stunning! More beautiful in person. This guitar sings like a bird! Will not be my last purchase. Jason R. – Aug 13th, 2020
American Fender Custom Telecaster Standard Relic Blue Sparkle
Just received a beautiful functional piece of art. The pictures don't even tell the whole story. Wait till you see one of these in person! In a dim lit room it looks like a vintage tele with a old school paint job which is a look I love. Once light hits the body the sparkle is revealed in all it's glory! Oh man what a sight! So depending on the angle you get a different visual delight. Bob was quick to respond to my questions and told me I would love it and he was right! Glenn P. – Aug 4th, 2020
Fender Telecaster American Performer Relic 2019 Lavander Purple Sparkle Duncan Tele Stack
The finish work on this guitar is absolutely outstanding! Truly a unique, well-done refinish and relic. I would wager if I put this next to my CS Tele, many people would have difficulty telling them apart Edward B.-July 11, 2020
Fender Stratocaster Custom Blue Sparkle Custom Nitro Relic
Wow! This is a work of art! I'm incredibly impressed. I finished the neck w/2500 sand block, and will swap out the american standard w/custom shop Abigail Ybarra hand wound set to complete it. But that's just me being incredibly picky. This is everything advertised and more! Congrats on your craftsmanship! Bravo! July 09, 2020 by Sam M.
Fender Stratocaster Relic Nitro Green Sparkle Custom Shop Fat 50's
Thanks again, looks great June 28, 2020 by Adam R.
American Fender Stratocaster Relic Custom Nitro Pink Sparkle HSS CS Texas Specials
Great guitar . Sounds great, plays great , looks amazing and unique . Seller was quick and helpful with answers and shipped fast. Would buy again from him. Chris S. – Jun 21st, 2020
American Fender Telecaster 2019 Custom Heavy Relic Nitro Blue Sparkle
Super fast shipping. Arrived in excellent shape! Thanks! Brent M. – May 5th, 2020
Fender American Stratocaster Heavy Relic Shell Pink Eric Johnson Pups Maple Neck
Great guitar and great seller. Good communication and fast shipment with well protected packaging. Thanks! Jaime H. – Apr 6th, 2020
American Fender Custom Telecaster 2017 Magenta Sparkle Heavy Relic Lindy Fralins
The relic is absolutely beautiful! And the finish feels wonderful. I tech for the band Lit and the bass player gets relic basses from the fender custom shop, I believe your quality is WAY better. I would definitely buy another guitar from you. It looks and sounds awesome. My buddy that has a recording studio was super impressed. It is pairing nicely with my Bad Cat Black Cat combo. I finally have my dream rig! If you ever get another tele, let me know. Thanks! Kevin M. – Mar 13th, 2020
American Fender Stratocaster Heavy Relic Nitro Sunburst HSS CS Texas Specials
This thing is unreal. I'm selling all my other guitars, well except maybe 2 -3 others. For sure on par or surpass the F shop for 3-4x more. Thanks again Bob. If you ever do a relic paisley under vintage cream or light blue let me know. American Thanks amazing looking and sounding guitar ...for the price you can't beat it , if fender made this relic style it would cost easily $4k-$7k Patrick O. – Mar 4th, 2020
American Fender Stratocaster Relic Nitro Lime Squeezer Green Sparkle SSS-CS 54'S
Thanks for the awesome relic. This guitar plays amazing. Done right for 1/3 of the price of a custom shop Strat. He doesn't claim them to be custom shop either, but they are just as good if not better. More unique for sure. Artfully done and quality. Was setup ready to play when I opened up the case. David A. – Feb 13th, 2020
American Fender Stratocaster Sunburst Heavy Relic CS Texas Specials
Amazing relic work. This guitar is magnificently aged and plays like a dream! Would definitely purchase another one or two from GuitarWacky!! Thanks Again Bob!!! Andrew T. – Feb 6th, 2020
Fender American Stratocaster Magenta Sparkle Heavy Relic Custom Shop Texas Specials
Fantastic guitar! Very pleasantly surprised how smooth the relic job feels. Plays and sounds like a dream with the custom shop pickups. I set the guitar up for half-step down tuning with the 9's strings it shipped with and haven't had any tuning or intonation issues whatsoever! Would definitely consider purchasing from Bob again. Thanks!! Alex D. – Jan 29th, 2020
Listed
2 years ago
Condition
Excellent (Used)

Excellent items are almost entirely free from blemishes and other visual defects and have been played or used with the utmost care.

learn more

Brand
Model
Finish
Categories
Year
Made In