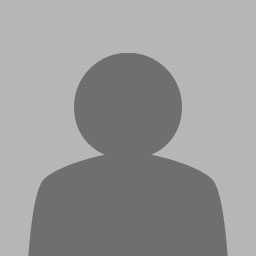 Red Deer, Canada

Joined: Aug 2016
---
---
**PLEASE NOTE THE SOUNDHOUSE'S PHYSICAL LOCATION HAS CLOSED HOWEVER ALL REVERB SALES WILL STILL BE HANDLED WITH THE SAME LEVEL OF SERVICE AS WHEN WE WERE OPEN. UNLESS DESCRIBED AS 'VERY GOOD' MOST PRODUCTS WILL BE SOLD AS BEING IN 'EXCELLENT' OR 'MINT' CONDITION, AND PRICES WILL LIKELY BE LOWER THAN 'BRAND NEW', BUT YOU CAN BE ASSURED THEY HAVEN'T BEEN PRE-OWNED. IT'S A GREAT TIME TO GET A GREAT DEAL! THERE WILL BE SOME PRODUCTS STILL SOLD AS 'BRAND NEW' IN UNOPENED BOXES. ALSO, WE WON'T BE ABLE TO OFFER ANY DEALER WARRANTIES AND OUR RETURN TIMES WILL BE SHORTENED. **
The Soundhouse WAS an independently owned brick and mortar store located in downtown Red Deer, Alberta which opened in early 2010. The business was built from the ground up by two guys with careers completely unrelated to music - even though we still have those careers this wasn't just a hobby that we paid attention to in our spare time. There is a genuine interest to provide a different alternative for people, driven by the love of music and gear while being influenced by the variety of shops we've been to over the years. We operated with the perspective that we were open for business because we wanted to be, not because we had to be.
We're sincere with wanting to provide a great experience for our customers and strive for excellent customer service with low prices. For a small shop we were able to compete with, and in a lot of cases be priced better than, big corporate stores. Ultimately we just wanted to provide our customers with affordable options for awesome high quality gear that isn't available everywhere.
The Soundhouse originated with the plan to just sell used gear but we soon found the opportunity to be an authorized dealer for guitar, amp and pedal brands that we liked and wanted to sell. When it comes to gear we only sell guitar related products. We were very selective with what we carried and truly enjoyed working with and supporting smaller production 'boutique' brands as we have a kindred spirits relationship with them. In some cases we were one of the few, or only, Canadian dealer(s) listed on a company's website. We wanted to bring awareness and help grow their brand as well as our business at the same time.