One of the most powerful and versatile sequencers Korg has ever built, the SQ-64 is a perfect tool for anyone who wants to expand what their synths and other electronic gear can do.
Now, for a limited time and while supplies last, Korg has dropped the price by nearly 60%, to just $129.99 in its Korg USA Warehouse Outlet Reverb shop. That's a full $200 off the sequencer's standard retail price.
Before we get into the specs, let's get the big points clear. The SQ-64 is a polyphonic sequencer that can interface with pretty much any gear you have: keyboard and desktop synths, drum machines, modular rigs, software apps, and DAWs. There are few sequencers out there that can do as much.
---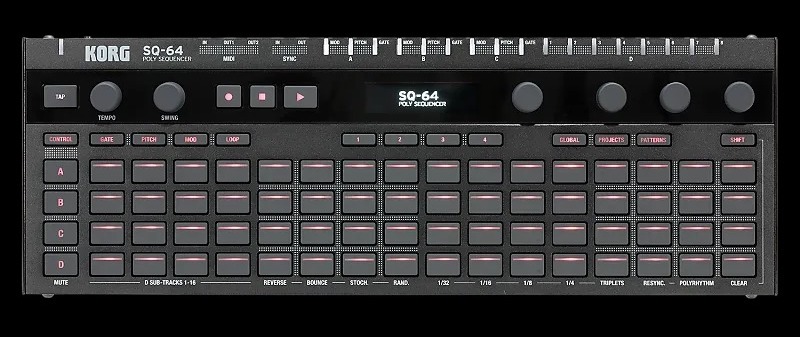 ---
The "SQ" in the name harkens back to Korg's very first sequencer, while the "64" stands for the 64 steps you can program. In total, it has four tracks: three for MIDI or pitch and gate sequencing, and one more called the D track, which is made specifically for drum sequencing. This means you can have four separate sequences triggering up to four different machines at once.
Overall, you have 3 gate/pitch/mod outs, MIDI Outs and an In via TRS connections, and 8 gate outs for the drum track. You can easily sync it to the Volcas, a Minilogue, or other Korg devices with the Audio Sync in/out. And it has USB, both for power and for USB MIDI—letting you control a DAW or VST on a computer, tablet, or phone.
Buy your SQ-64 for just $129.99 now.