When you hear "SP" today, it's often shorthand for an SP-404. But the SP line is an entire series of instruments. First developed as a battery-powered portable box under Boss, then as a sampling workstation under Roland, many SPs have been released over the years.
Producers across the genre spectrum took these phrase-sampling effects boxes and turned them into the expressive beatmaking instruments they're known as today.
Let's take a look at the unique development history of the SP line. For a more detailed account of the impact of the 404 check out "How the SP-404 Came to Dominate the Global Beat Scene."
---
Boss Dr. Sample SP-202, 1998
---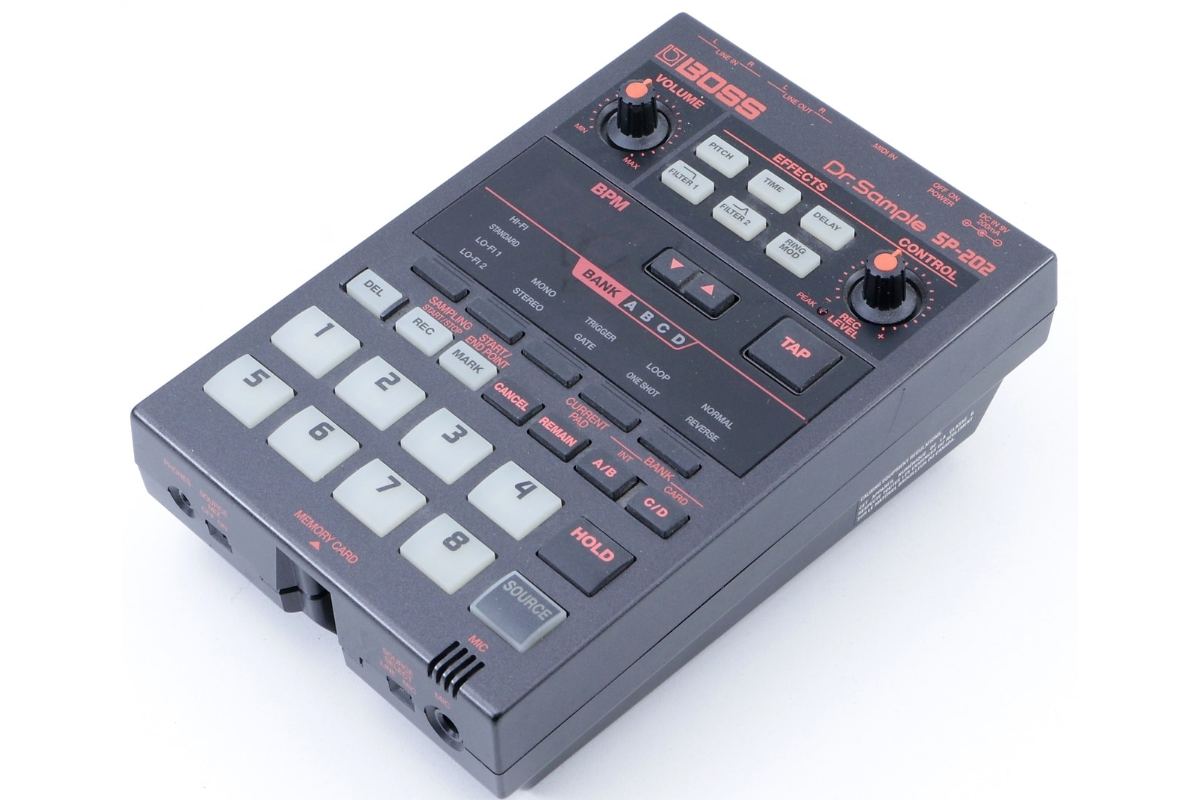 Designed as a portable DJ looping sampler, the 202 features raw, 16-bit sampling power that makes anything sound lo-fi. Onboard is a gritty hi-pass/lo-pass filter along with pitch, time, and delay effects. There is also a ring modulator that can be used on external sounds for some exciting possibilities.
---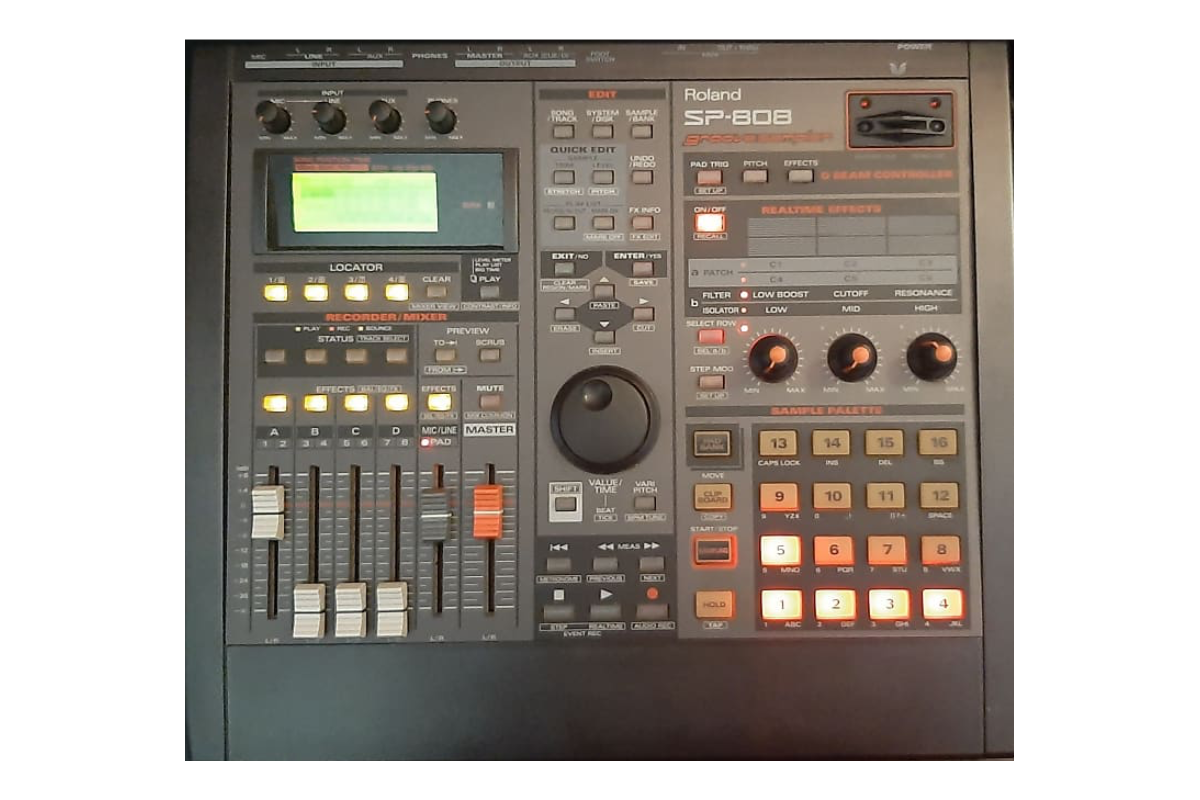 The Roland SP-808 was introduced in 1998—part sampler, part multitrack recorder, and part synth. Marketed as the ultimate remixing tool, the SP-808 was the first SP to introduce resampling to the series.
This sampler has the patented Roland D-Beam controller for touchless control of the effects. There is also a synth engine that digitally models some of the classic Roland analog synths.
---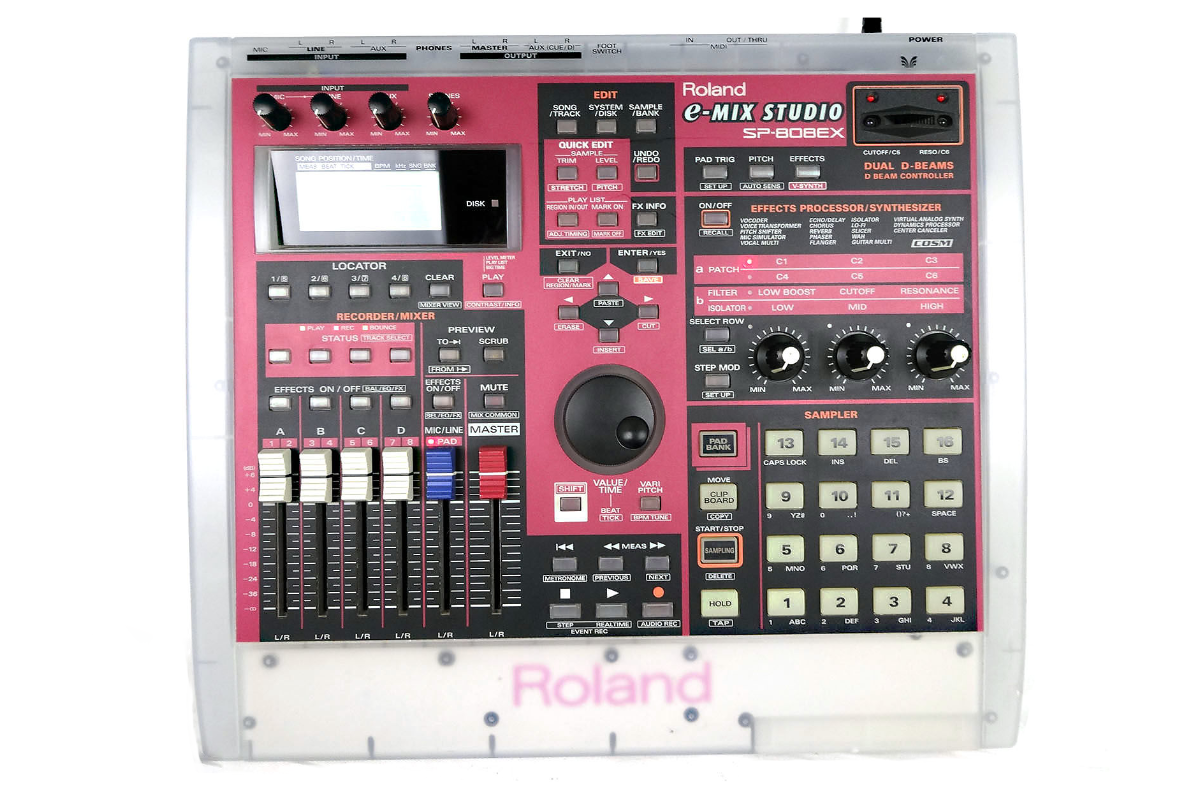 Released two years after the SP-808, the 808EX eMix Studio sports a translucent casing reminiscent of the iMacs of that era, in addition to a larger zip drive, increasing project storage memory from 100MB to 250MB.
Designed to share traits with Roland's popular VS/EX multitrack recorders, the 808EX also features effects optimized for vocal recordings like Vocoder, Mic Simulator, and Voice Transformer.
---
Boss Dr. Sample SP-303, 2001
---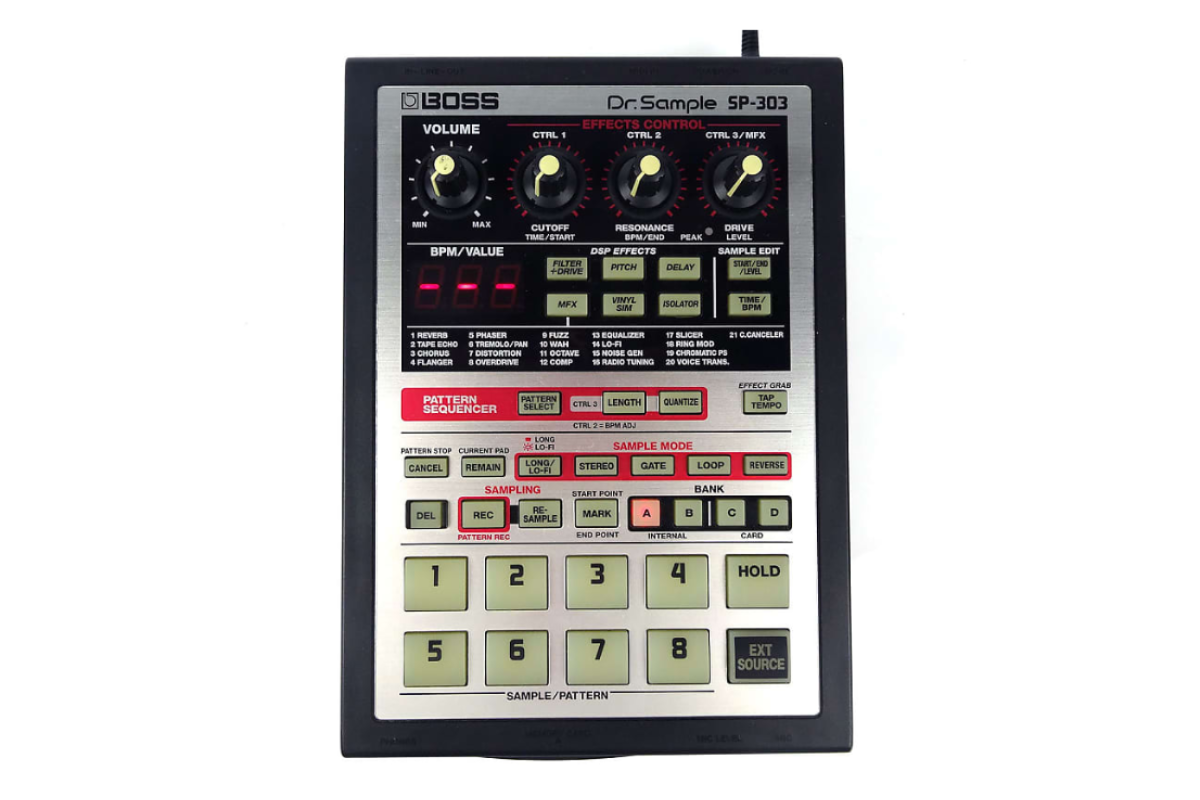 A one-time favorite of Madlib and the late, great J Dilla, the SP-303 still sells for more than its original retail price today.
Upgraded from the 202 with better effects and a sequencer, the 303 reinforced the idea of the phrase sampler: that is, a sampler made to play samples and loops at their original speed, as opposed to sampling workstations that allow for chromatic playback and pitch adjustments.
Effects like the Vinyl Simulator, reverb, and compressor make this SP still highly sought-after today. The 303 is also highly regarded for its resampling capabilities; users can resample using internal sounds along with an external audio source.
---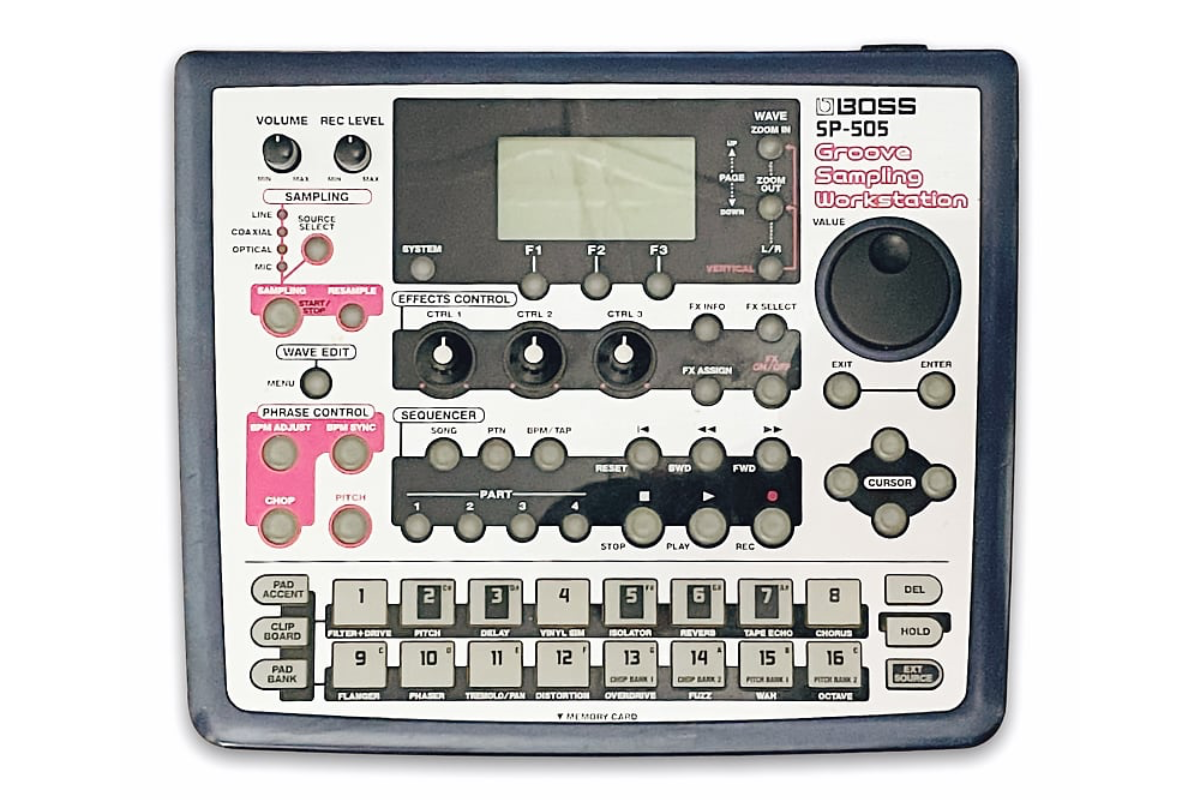 The less popular but very capable SP-505 Groove Sampling Workstation has a unique design compared to other SPs. It features an LCD screen great for visualizing waveforms and, with the Wave Edit Menu, you can adjust BPM, level, and trigger options.
Praised for its sequencer, which could sequence unquantized patterns and make use of several quantize options. Effects like Radio Tuning, chromatic pitch-shift, and ring modulator are great additions alongside all of the effects from the 303.
---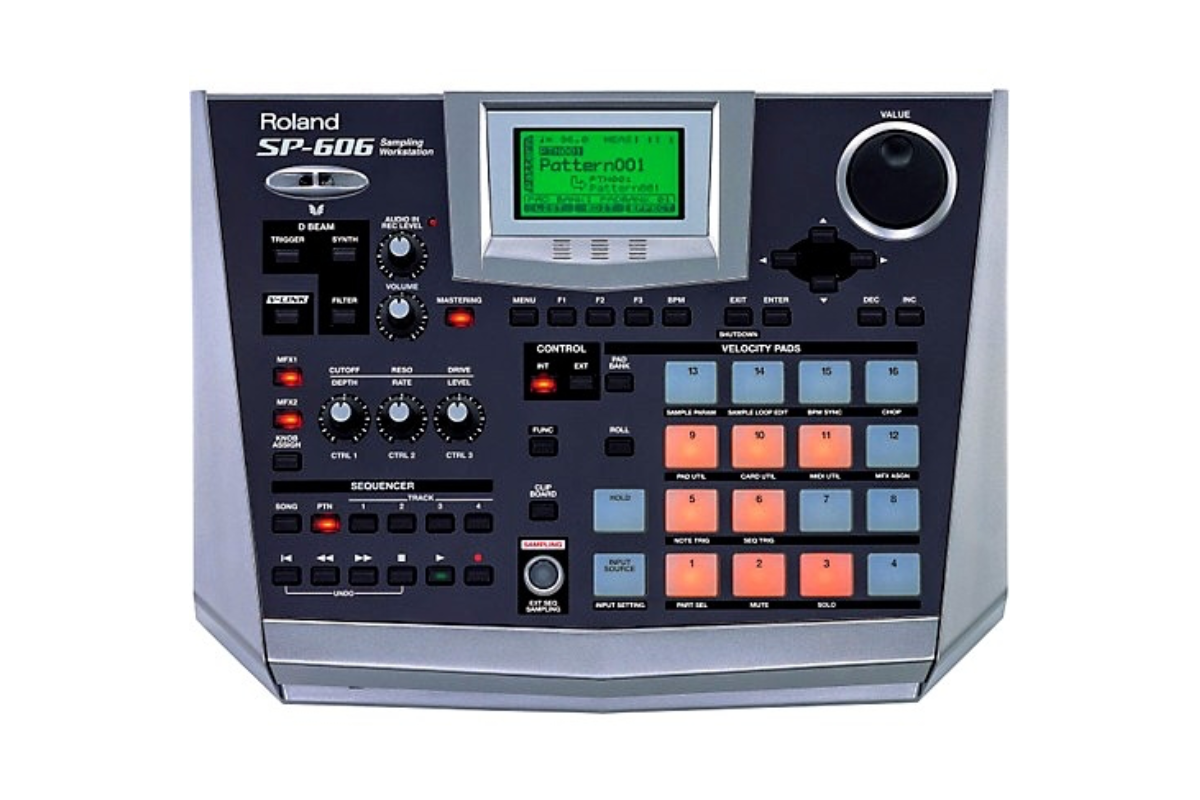 The 606 is a workstation modeled like an Akai MPC, featuring 16-velocity sensitive pads along with extensive sampling editing and a song arranger.
In addition, this unit can function as a USB audio and MIDI interface for both Mac and PC.
---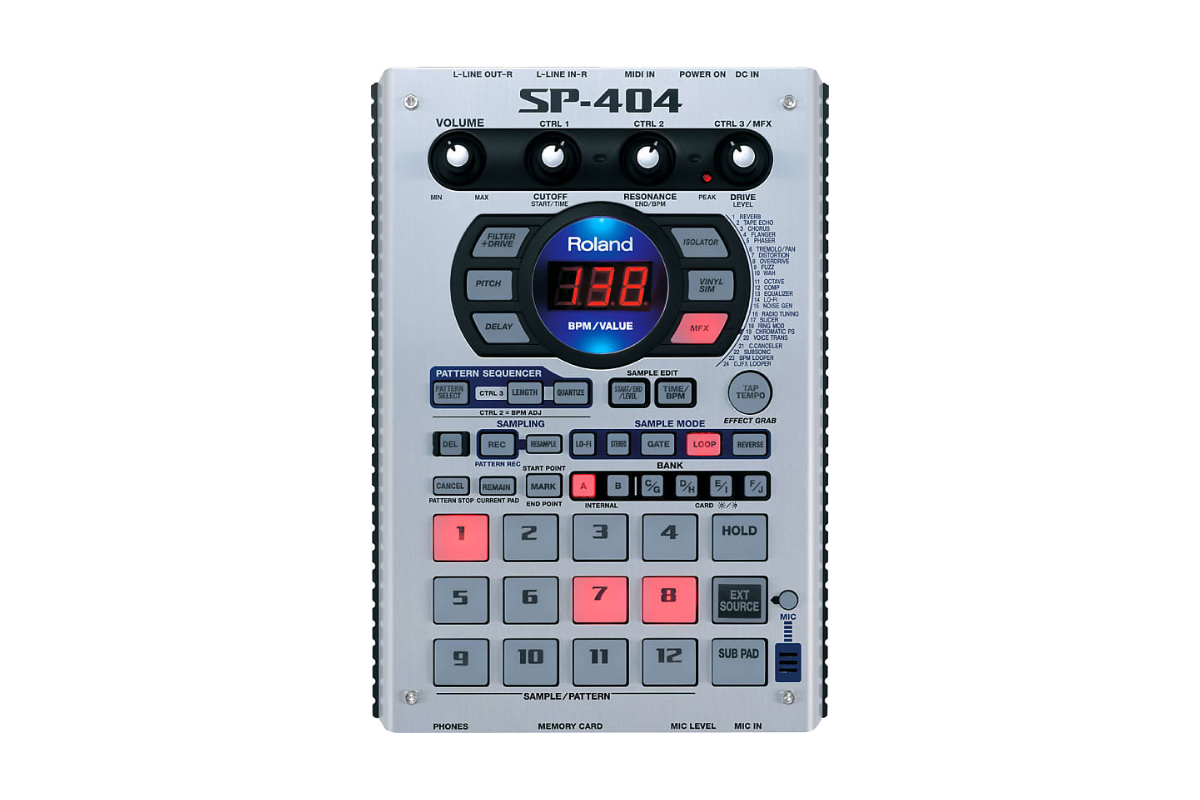 The 404 quickly became a favorite among live beatmakers for its wide selection of effects and its uncanny ability to hold full tracks in its sample banks. Beats can be constructed using the pattern sequencer or by resampling, whichever fits your workflow.
---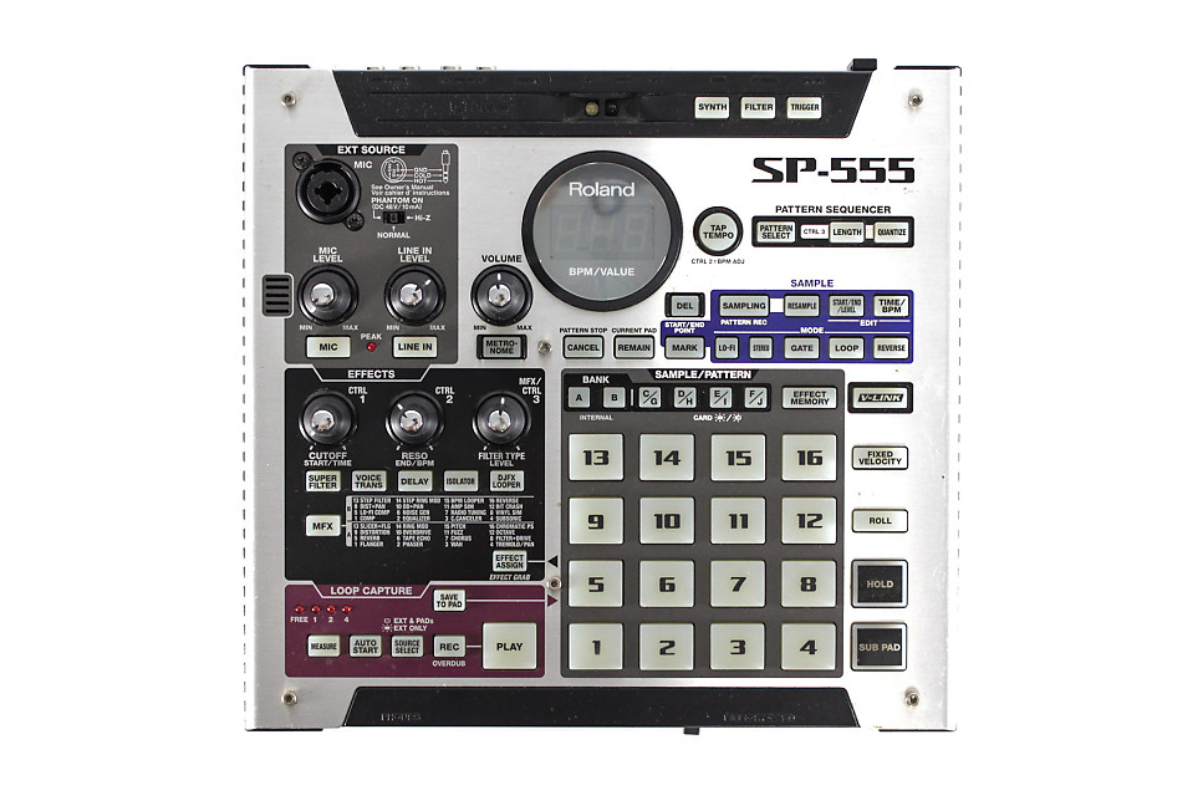 The SP-555 is designed not only for live performance but also as an all-in-one studio piece, complete with a microphone preamp and a "Super Filter."
In addition, it features 16-velocity sensitive pads and a looper capable of generating seamless loops during playback, along with a Roll button that can retrigger any pad at a defined interval. You can even control the drum roll speed with the D-Beam, a neat performance trick.
---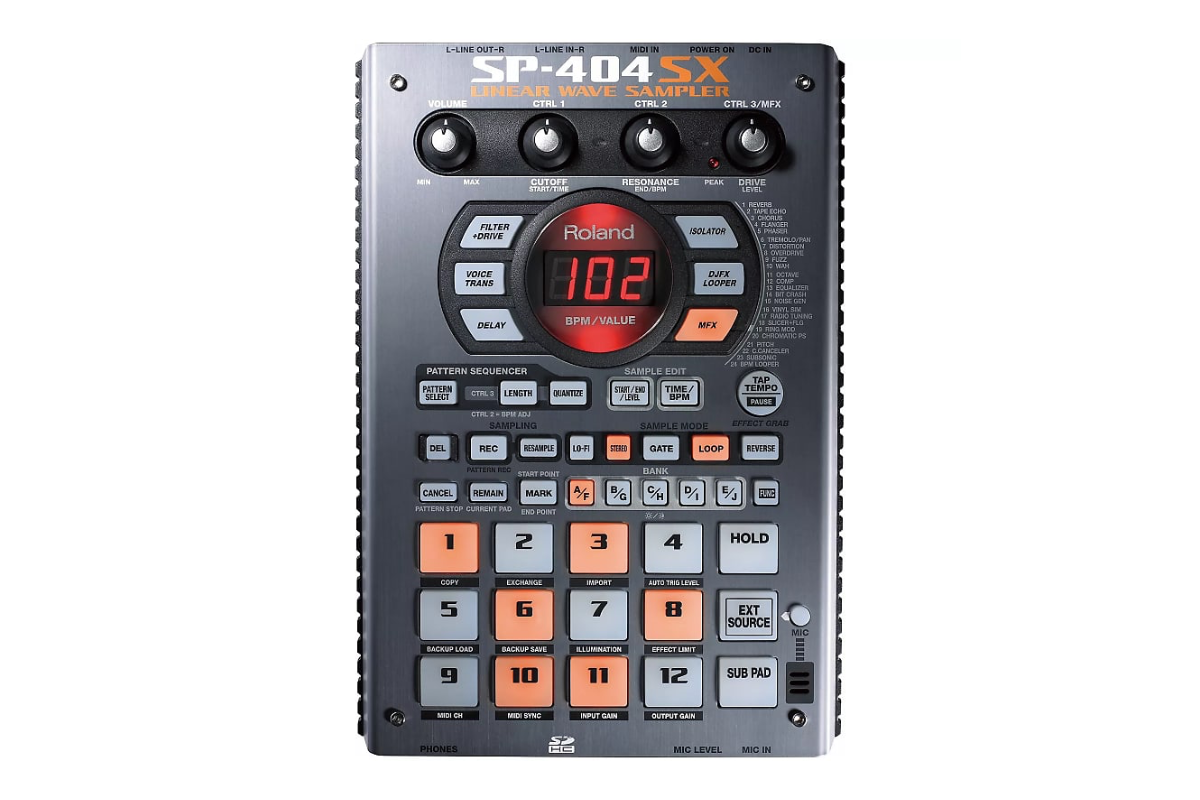 A significant upgrade to the 404, the 404SX is much faster than the original, with an SD flash card reader over the slower Compact Flash. The effects on the SX are more optimized for live performance and arranged differently than the original 404. Despite this, original 404s are still more sought-after for their sonic character..
---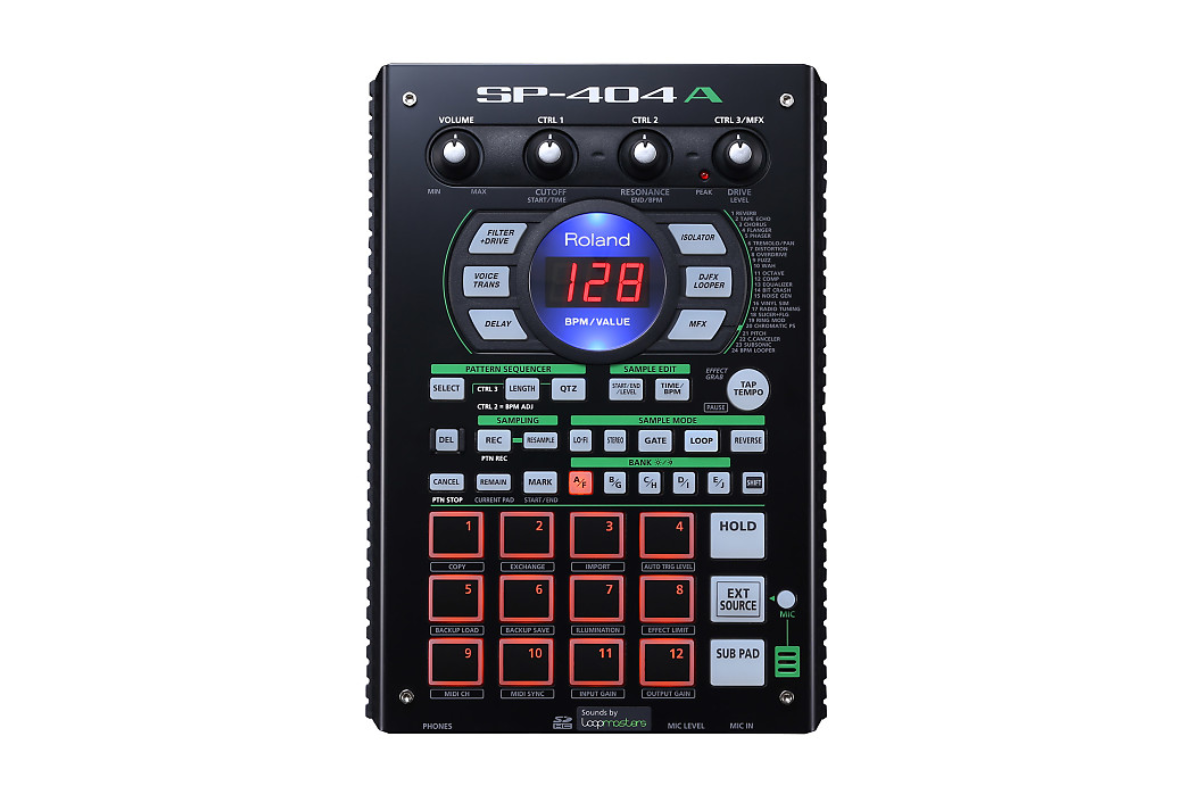 The 404A has a new color scheme and green-backlit pads to match the Roland Aira line of products. It also has all the capabilities of the 404SX and is fully MIDI mappable to the Roland TR-8 drum machine.
---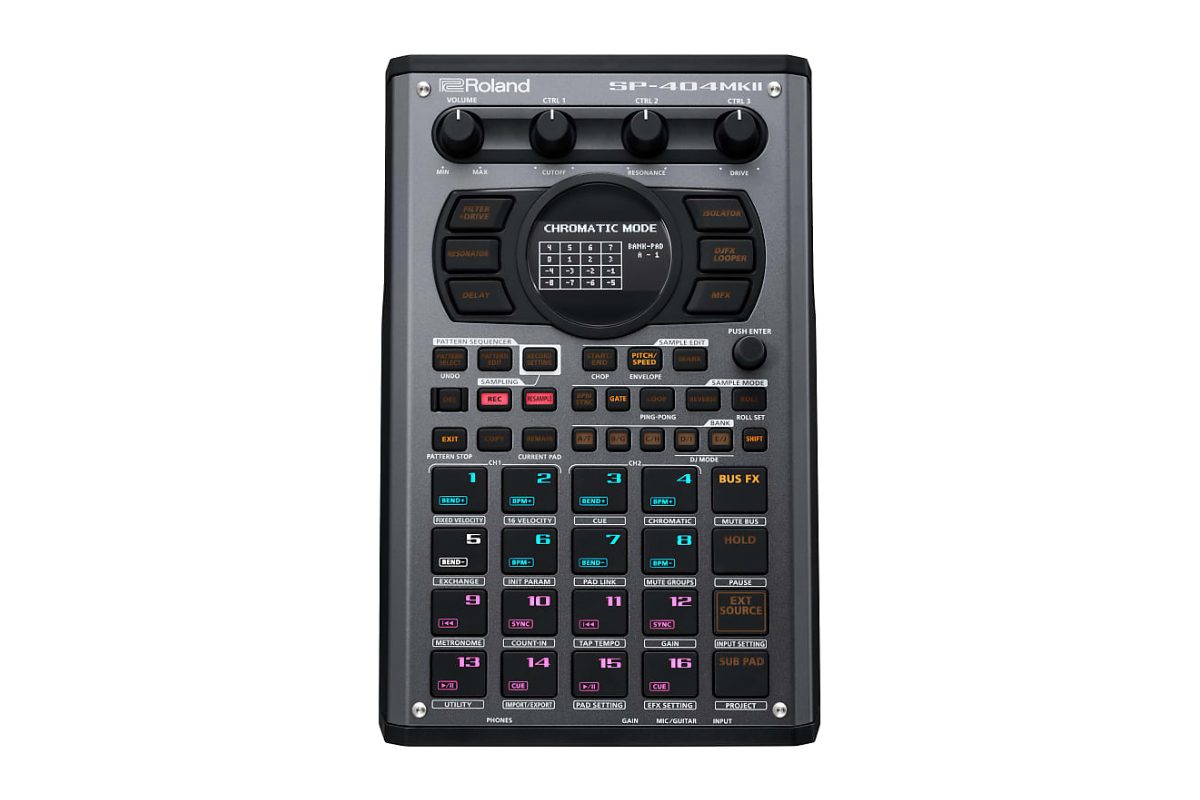 The newest in the line of SPs, the 404MKII brings lots of user-requested upgrades into the fold. Read more about the new 404MKII and hear it in action here.