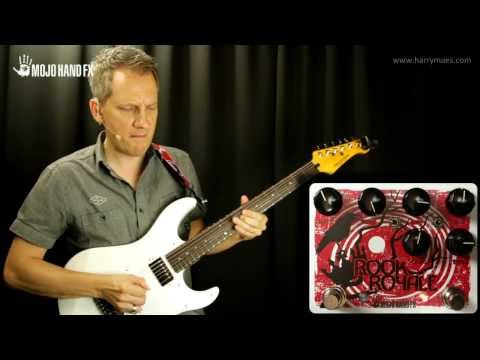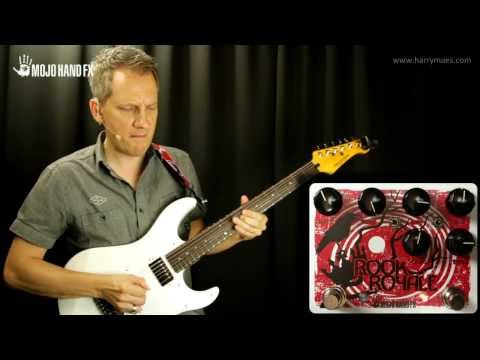 Mojo Hand FX Rook Royale Overdrive / Boost
About This Listing
Since it's release back in 2011, theMojoHandRook Overdrive has been hailed as the "New Standard of Boutique Overdrives" and has been seen on the pedal boards (and heard on albums) of numerous top-shelf players including: Brad Whitford (Aerosmith), Ty Tabor (King's X), Andy Timmons, Mark Tremonti and Myles Kennedy (Alter Bridge), Mato Nanji (Indigenous), Marlon Young (Kid Rock), Mike Zito (Royal Southern Brotherhood), Pepper Keenan (Down), Cody Canada and Seth James (Cross Canadian Ragweed, The Departed), Shaun Tomczak (Sidewalk Prophets), Andy Davis (The Band Perry), Jon Steingard (Hawk Nelson), Lance Lopez, Joanne Shaw Taylor, Ryan McGarvey, and many others.


With it's baxandall tone stack and 3 way voicing switch, the Rook's versatility has verged on uncharted territory for a small, simple 4 knob OD. It was this combination of versatility, sound/build quality and affordability that led to the Rook being named "Pedal of the Year" by What's That Dude Play.

Now........the standard is getting an upgrade.

Allow me to introduce you to the ROOK ROYALE Dual OD/Preamp.
Two channels: Blue and Red with a universal order switch that allows you to switch the order of the channels. The RED Channel is a standard Rook OD (4 knobs w/3 way toggle). The BLUE channel is a modified Echoplex preamp circuit with controls for BOOST and TREBLE. The BOOST control is self explanatory, however...the TREBLE control's unique use is that it only allows you to control the top end while leaving the circuits low end presence and fabled "thickness" intact. Each channel is 100% independent, giving you essentially two pedals in one enclosure. They can be used either individually or in conjunction with each other and with just a flick of the universal order switch, you have a near endless list of colors and shades that can retain and enhance your current set up (and that's not even factoring in stacking with other pedals).
If you're one of those players on that never ending quest for drive...Mojo Hand just blew the door wide open.
As low as $19/month with
View Full Listing